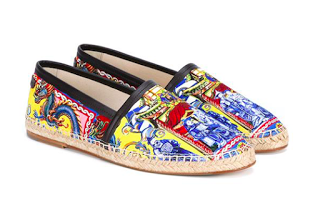 Dolce & Gabbana Printed Canvas Espadrilles
Espadrilles are shaping up to be the season's fun little pops of expression for mens footwear. They are classically Spring/Summer and just scream easy and sophisticated. This Printed Canvas version from Dolce & Gabbana is a nice fun option with its colorful dragon printed upper that's trimmed in leather. The raffia midsole with the thin leather sole makes a nice touch and rounds out this shoe to be a fun addition for a festive day or a campy night. Available now at BrownsFashion.com.
Category: Browns Fashion, Dolce & Gabbana, Dolce and Gabbana, Espadrilles, Men's Shoes, Mens, Mens Footwear, Mens Spring/Summer 2016, Mens Style, Shoe Blog, Shoeography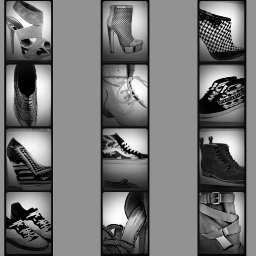 About SHOEOGRAPHY.COM:
Shoeography.com is a daily footwear blog highlighting what's new and what's hot in mens shoes, and women's fashion shoes!