With the ever changing trends in the fashion industry, it is highly essential for all fashionistas to be abreast and be one step ahead in the world of fashion conscious people. This can only be achieved by bringing some innovation in your closet by blending in sharp contrasts, fusion & diversity. Innovation can include a variety of factors like styles, designs & patterns, but, the proper selection of outfit should be made keeping in mind your comfort and body shape. Adorning yourself with the perfect clothing requires a thorough understanding of one's body size, skin tone, and most importantly your comfort.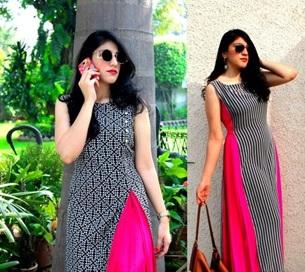 Image Source: https://in.pinterest.com/pin/303148618647709455/
Among a plethora of latest and trendy women's apparel in the market these days,
ladies Kurti
, is one of the most desirable clothing that suits perfectly for any occasion. Offered in different designs, colours, & sizes, its demand has been on an all-time high in the recent years and it is still going strong in the market. Kurtis not only adds immense style and grace to your personality, but it also provides the utmost comfort. It perfectly embraces anyone's body without causing slight discomfort. As kurtis are one of the most comfortable and easily available attire, many women prefer to wear it for every special and auspicious occasions in their life.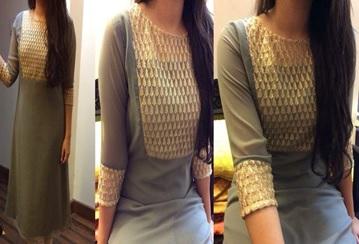 Image Source: https://in.pinterest.com/pin/407857309984449649/
From short kurtis to long one, these kurtis are available in cotton or it is printed to Georgette. They are available in diverse designs, colours, & patterns and can be sported for any occasion and weather. To add a touch of panache, these kurtis can be adorned with beads or sequins, embroidery, mirror work, which gives the entire ensemble an aesthetic touch. It doesn't end here, you can match your kurtis with denims, skirts, & capris and give it an indo-western look.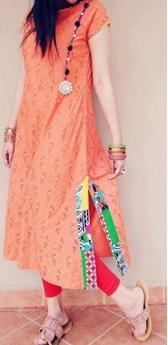 Image Source: https://in.pinterest.com/pin/323977766918937477/
The major reason why women love Kurtis is because it is liberal and conservative at the same time. When it is being modern with its cuts & styles, it still manages to preserve its ethnic value. Kurtis are not age-bound, as you can see young girls and middle-aged women sport it with the same confidence. So, if I have to summarize the reasons for you to have a variety of kurtas in wardrobe, then those are comfortable, trendy, variety, acceptability. I bet everyone who has worn it already would surely have more reasons to add. So, feel free to share it with me.

*Post sponsored by

www.shoppersstop.com