I've fallen off the blogging wagon here recently & after talking to my brain (better known as my wife) I realize it's mainly because things have been super good! That's not something I like to admit, that I blog more when things are hard with my son, but it's totally true! I imagine it's because blogging is cathartic but I know that reading good news is cathartic of me so maybe my good times blogs will help others! Speaking of good times blog… MAN do I have one!
I'm going to keep this short because no words can translate how much of a big deal this is & I know you all can feel that as well. It wasn't that long ago my son wouldn't touch some things, wouldn't eat somethings, he had a lot of texture issues. We have worked on that as well as his other reservations & issues. These were put to the test this weekend & got blown out of the water! I've said it before & now I am even more convinced that when autism butts heads with 11 year old boy 99% of the time 11 year old boy will win!
We are wedding photographers & photography takes us some pretty amazing places! We get to interact with celebrities on a regular basis, we travel to amazing locations, & we become part of our clients lives. We photographed a wedding at the Oklahoma City Zoo last year & we thought we hit the jackpot because I LOVE the zoo! Shortly after that wedding we got a call from the events manager who worked with us on that day, she was getting married & wanted to book us. I met them & shortly after did their engagement photos, it was beautiful. After getting a job offer at another venue that she couldn't pass up she decided to leave the Zoo after many years of being a part of that family. To remember those times & as a cool one of a kind couple shoot she arranged for crazy behind the scenes access at the Zoo & asked us to go with them to photograph the day. Not only photograph but bring the kids along to let them be a part of it as well! Giant Galapagos tortoise, bears, sea lions, seals, giraffes, stingrays, & more! All three boys, including Jayden, jumped in & those autism issues that we work through & that rear their head at times just disappeared giving way to the excitement of having your face kissed by a sea lion!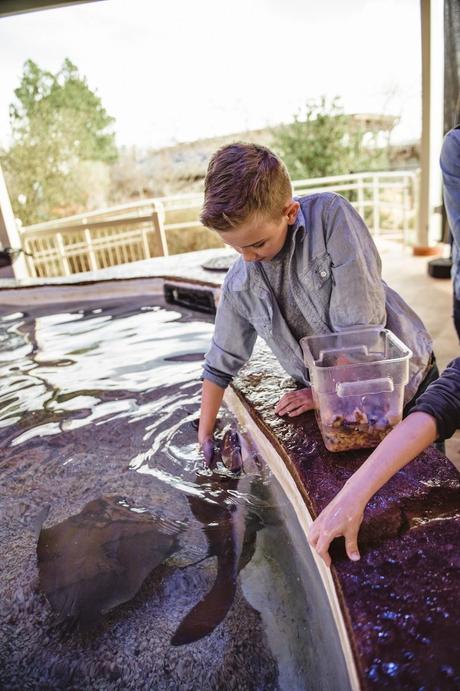 Petting a stingray.. just an average sunday!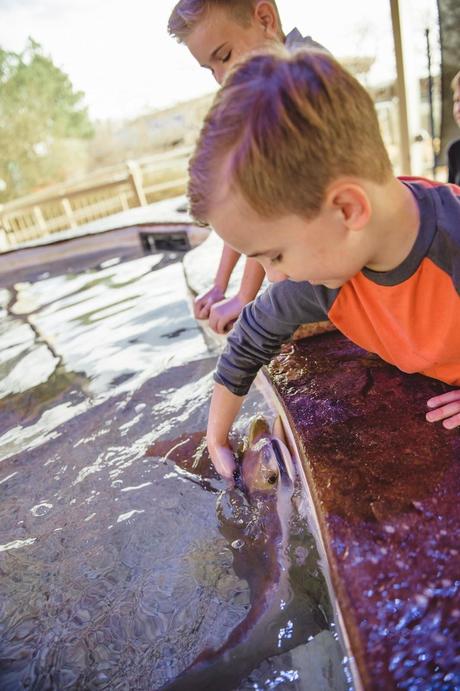 Like a very wet dog!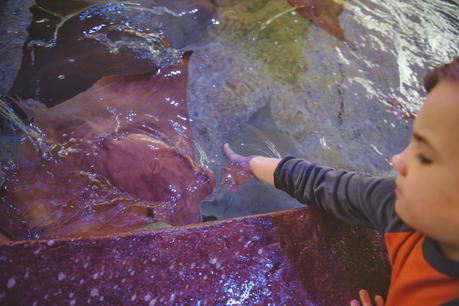 Feeding the stingrays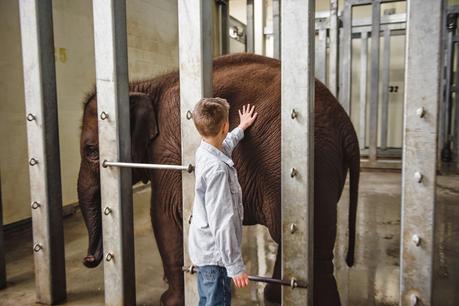 Getting a feel right after watching them get a bath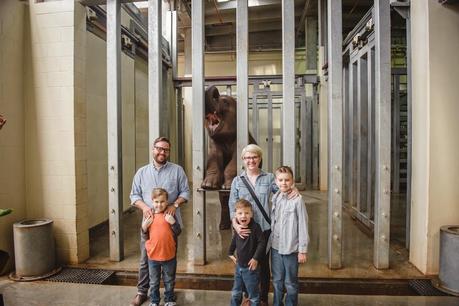 Our new family photo!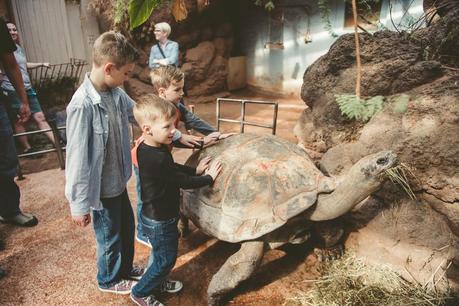 They REALLY wanted to ride him!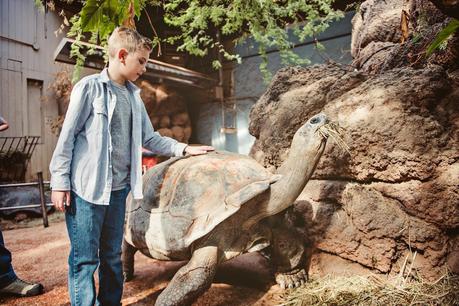 Feeling the texture of a 100 year old shell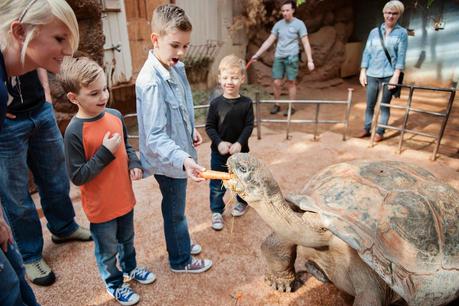 I'm not sure if he was shocked at the mouth or mimicking the bite but I love that face!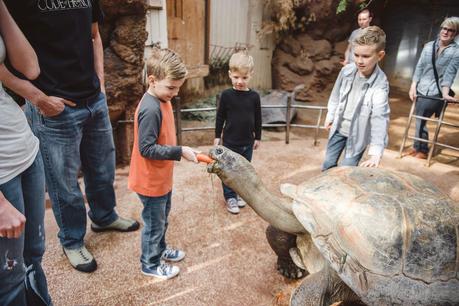 This one followed Zion around because his shirt was the same color as a carrot!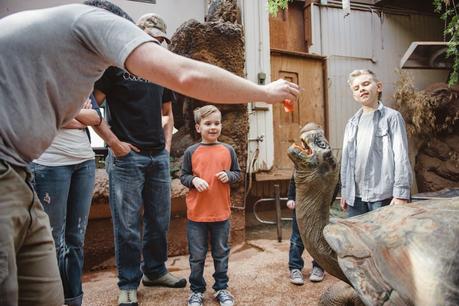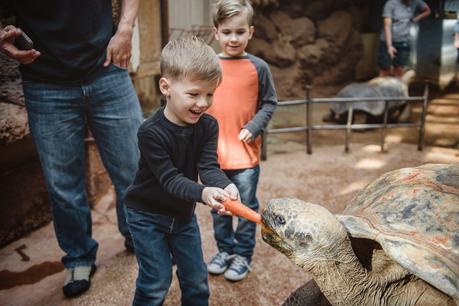 Tug O War!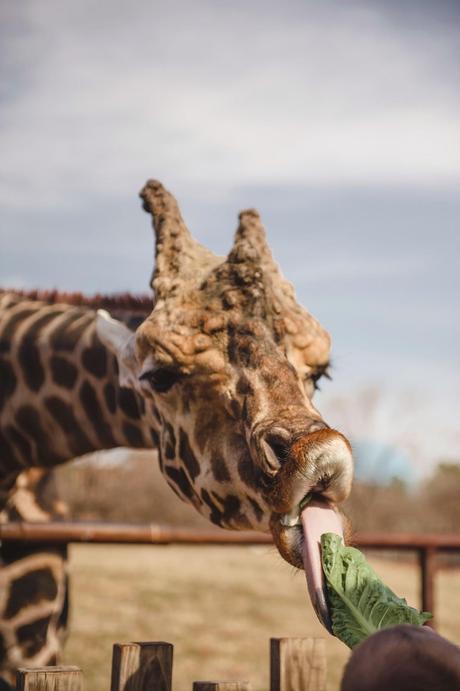 Yummy!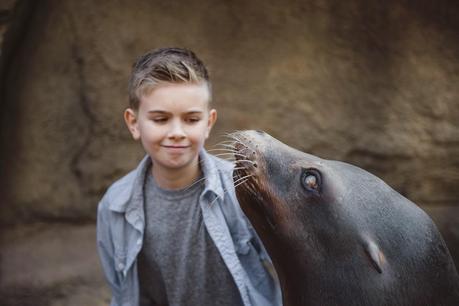 I don't think either one of them knew what to think about the other!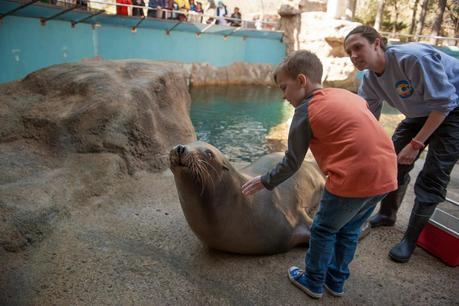 No one is shy!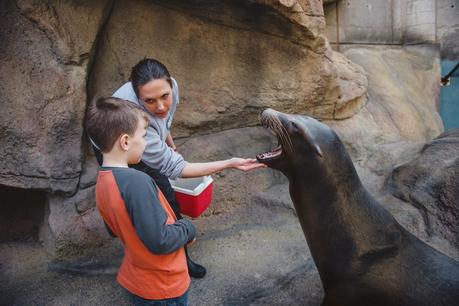 Learning… up close & personal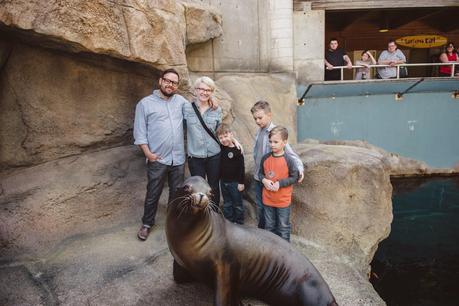 One big happy family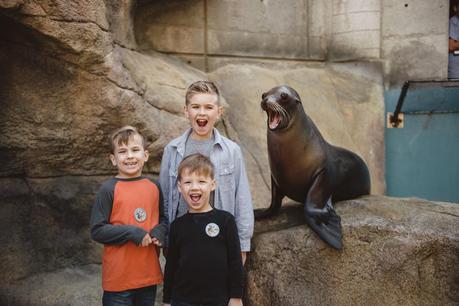 Say AWWWWWW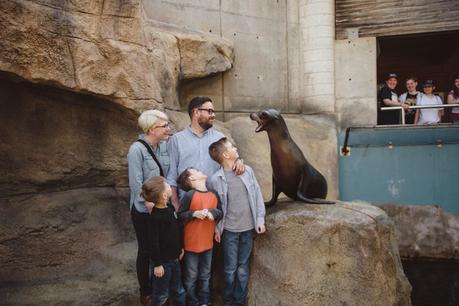 No, your breath is great! A bit fishy but great!