A Night of Relaxation at Caldea Leisure Centre, Escaldes Engordany, Andorra
I was recently feeling some travel burnout, perhaps a sign of years as a backpacker taking their toll, perhaps me getting older or maybe just the speed I was moving through Central America. It called for some chill out time. Then I arrived back in Europa – to Andorra and was inspired once again. I headed to the incredible Caldea Centre in Escaldes Engordany to relax. It was an incredible night of pure relaxation and my body felt so good for the first time in months and months. I just couldn't believe how special a place it was here at the Caldea centre and complex in the town of Escaldes Engordany in Andorra.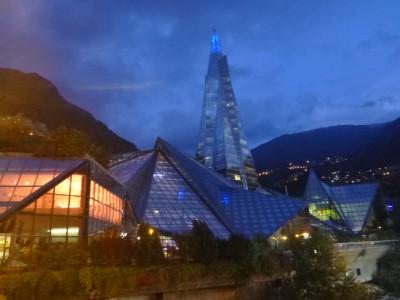 The magnificent Caldea in Andorra by night.
Caldea is as good as it looks. The building pierces the Escaldes Engordany skyline and gives the town a futuristic visual appeal. Put simply – Caldea is the largest spa and leisure centre in the south of Europe: 20,000 square metres of facilities for you to enjoy water in all of its states! Just amazing!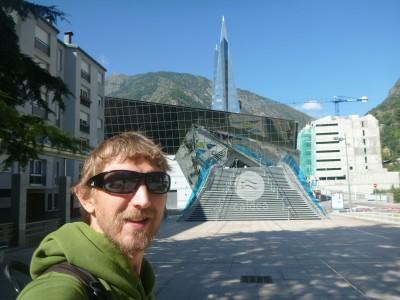 The Extravagant Caldea centre in Escaldes Engordany, Andorra.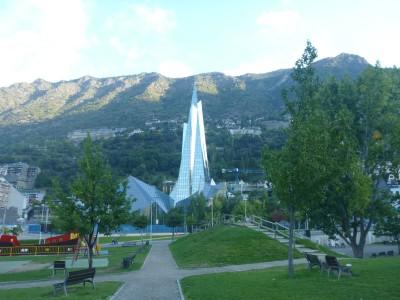 The Extravagant Caldea centre in Escaldes Engordany, Andorra.
The natural thermal waters of Caldea sprout at 70 degrees and are special for their properties. The waters here are rich in sulphur, sodium and minerals and are greasy as thermal plankton. When you bathe in them, they produce an anti-algic, healing, decongestant and anti-allergic action naturally in your body .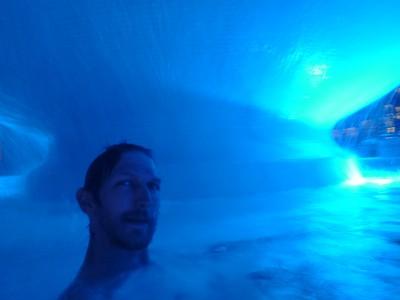 Soothing waters of Caldea in Andorra.
The centre is so massive that it would take a week here to truly feel the relaxation and get full use of the facilities. Alas, I had one night to experience it, but I still loved it – here are just a few of the truly relaxing parts of Caldea that I enjoyed and a top 10 for you to enjoy.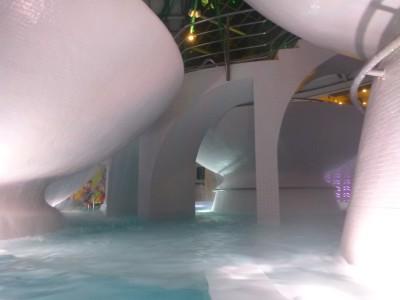 Caldea – largest spa centre in Southern Europe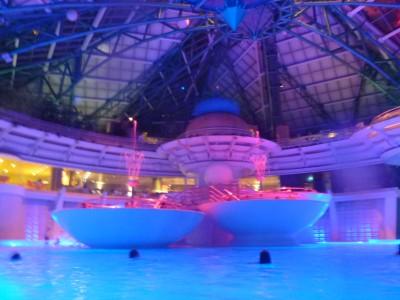 Caldea – largest spa centre in Southern Europe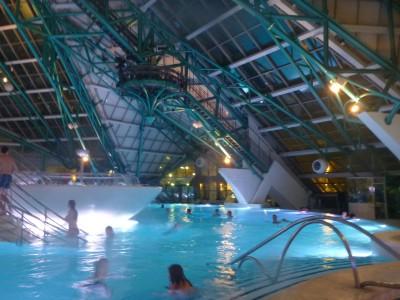 Caldea – largest spa centre in Southern Europe
1. Hamam
Here in deep Andorran mountainside lurks a Hamam. Basically a Middle Eastern style bath. I previously visited Hamams in Turkey, Iran and Iraq.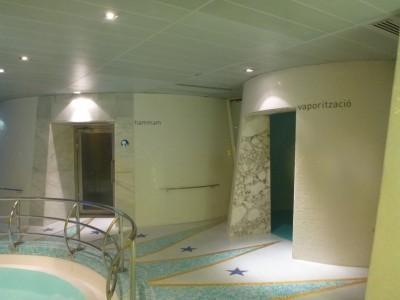 Hamam in Caldea.
2. Water Massage
This aquatic massage was great. It sprays on your back and you just stand there. Here's a video on it.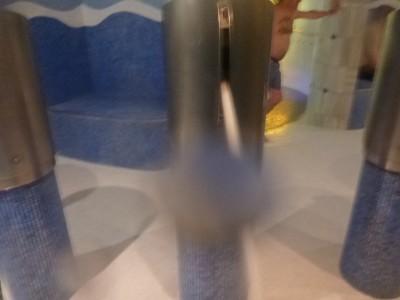 Aquatic Massage.
3. Sauna
Having picked up a load of bites in Central America, I have this idea that being in a hot sauna will help kill them off. I have no idea if this works or not, but it certainly felt like it helped.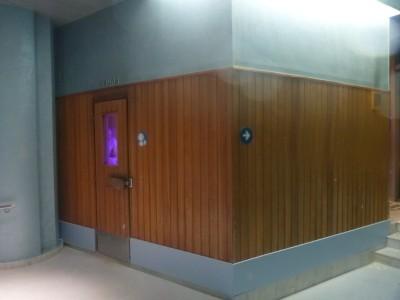 Sauna in Caldea.
4. Swimming Pool
Where do I start with the swimming pool? The main pools of Caldea are simply outstanding. Relaxing, tranquil, hot, no kids acting the lig. Just a perfect place to relax and where I made this video: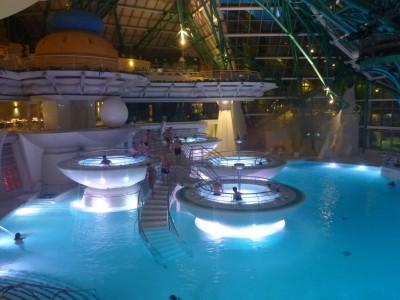 Main swimming pools of Caldea, Andorra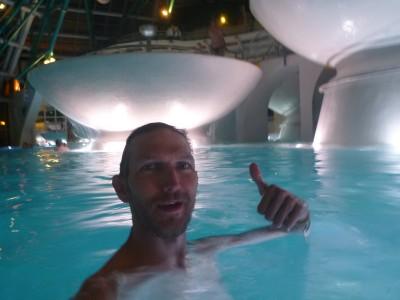 Enjoying the main pool of Caldea.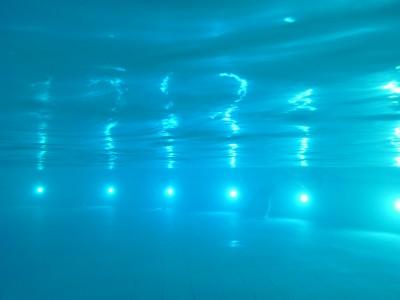 Underwater snap of Caldea
5. Jacuzzis
Lots of baths in Caldea of all temperatures and states. Jacuzzis, still somehow feel like the most soothing place in these types of centres and I spent quite a bit of time in them.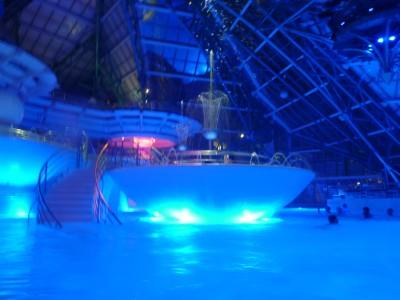 Good old jacuzzis in Caldea.
6. Hot Tubs
The hot tubs are different to jacuzzis as they only have still hot water in them – no bubbles. Again a way to relax, hot water on your skin will also hopefully relax those muscles and ease and travel bumps I picked up!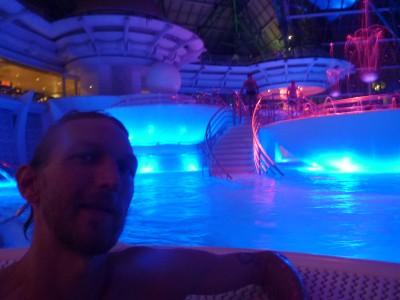 Enjoying the hot tubs in Caldea.
7. Dark Room
If you want to escape everyone else, there is a tranquil dark room. You can literally go in there, close your eyes and just have a deep think. There are some wave like lights on the ceiling but that's it.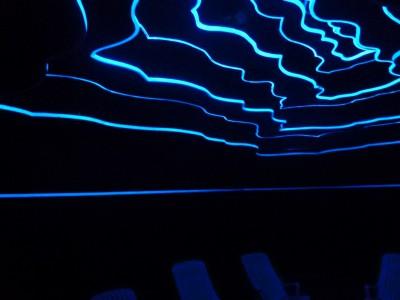 The dark room.
8. Outdoor Jacuzzi
The thought of an outdoor jacuzzi might not appeal to all in Autmun or Winter, but I've always been ok with being chilly (I went nude in Antarctica in 2010), once inside the jacuzzi is of course hot and soothing. I made this video in there: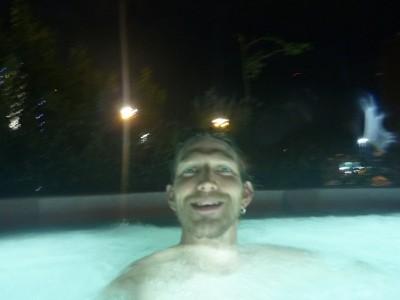 In the outdoor jacuzzi.
9. Ice Cold Water
As well as the hot tubs, they have some truly freezing tubs and although less popular, just as soothing on the skin and I popped in for a few minutes only to try them out! Again, reminders of my days swimming in Antarctica came back.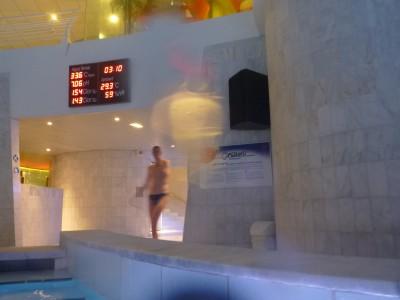 There are some cold baths too.
10. Massages
I didn't have the time or feel the need for the massages but they have a range of massages and body treatments available too. Tailored to your needs.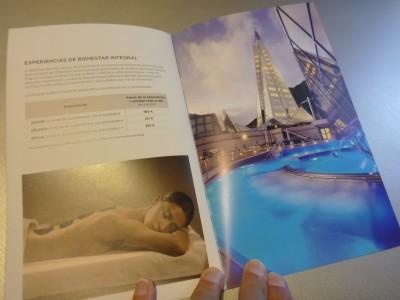 Massages available in Caldea.
One thing I really noticed here was that Andorrans are extremely well groomed, healthy and attractive. I'm not sure if I was the only foreigner in here, but it seemed very local.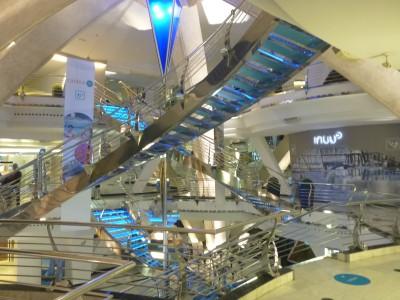 Caldea Centre, Andorra.
Having just returned to Europe for my longest stay here in over 5 years, this was a perfect first stop off point for in Escaldes Engordany (I stayed in the Residencia Nuria Hotel) after crossing in from Barcelona and touring Andorra la Vella.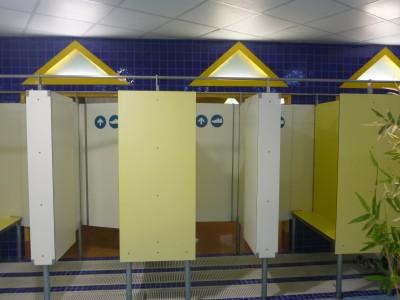 Changing Rooms in Caldea.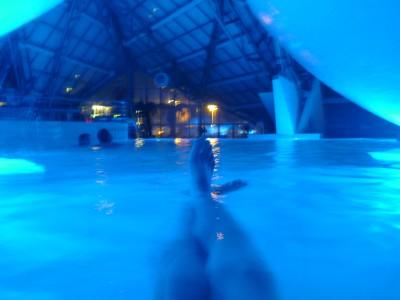 Truly relaxing in Andorra.
If you want to relax for a few days and nights – Andorra is simply perfect for it – it's a small country with a low population (80,000) and with Caldea here in the heart of Escaldes Engordany you can truly relax as well as a night time tipple in one of the best bars in Andorra.
Here are my videos from Caldea, Andorra:

Join 13,000 Monthly Readers! If you enjoyed this article and LOVE travel and SAVING money, get e-mail updates from Don't Stop Living – a lifestyle of travel! (It's Free)

Jonny