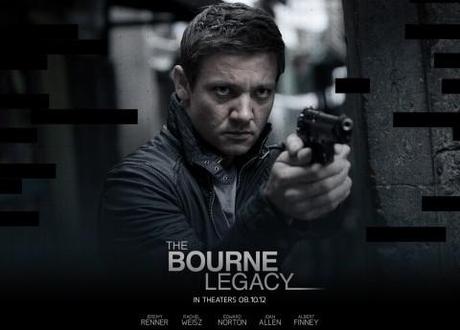 Jeremy Renner in The Bourne Legacy. Photo credit: Universal
The background
Jason Bourne is back in a new exciting thriller, except this time, it's not actually him.
In The Bourne Legacy, Jeremy Renner plays Aaron Cross, a prodigious super-assassin on the run from U.S. intelligence officials trying to cover their tracks on their involvement with a military program called 'Outcome', designed to genetically enhance agents. In this parallel story, which unfolds alongside The Bourne Ultimatum, sees a familiar plotline and Cross is very much placed in the mold of Jason Bourne, who was played by Matt Damon in the last three movies.
The movie landed on a few "most anticipated lists", despite the absence of Damon and the director of the last two Bourne films, Paul Greengrass; critics cited a solid cast, including Renner, Albert Finney, Ed Norton and Rachel Weisz, as well as the heavy-lifting work of Bourne scriptwriter Tony Gilroy, who wrote and directed this outing.
But does Bourne work without Bourne?
Legacy elevates the game
Brent Simon, reviewing for Screen Daily, praised the film as a "a fantastic piece of well constructed pop entertainment that has a certain air of erudite emotional remove, and doesn't nervously or foolishly rush into revealing twists in order to satisfy or attempt to pander to impatient viewers." Strong performances from headliners further up the game, while the tightly-written script and plotted action lends the film a sense of panic and mystery.
A Bourne movie without Jason Bourne doesn't make sense
But not everyone was so charmed. Mike Ryan from The Huffington Post, declared, "[F]or crying out loud, the character's name is in the title of the movie. Could you imagine a Harry Potter movie in which Harry Potter does not appear?" David Denby from The New Yorker agreed that, though the new Bourne movie does carry on the legacy of thriller, action and excitement present in the previous ones, "when the series lost its star it lost most of its soul". And Peter Debruge from Chicago Tribune suggested that Renner as Cross just did not measure up in "a franchise that requires Matt Damon-caliber magnetism", partly because "the film fails to get inside his head", the way the previous films did with Bourne.
Filmmakers are being lazy
This movie "lacks originality", asserted Joan and John Schwartz from The Examiner. And in that, it very much resembles the current trend in Hollywood, complained Courtney Hodrick from Policymic, where "producers will do whatever they can to churn out films without having to expend too much creative energy". Even with the "There Was Never Just One" slogans in the teasers, it seems almost ludicrous to imagine "the introduction of a new character to a franchise built on one man's performance". With so many nuances, why cling on to a "dying franchise" when producers could be coming up with something new? Simple, retorted the Schwartzes in The Examiner: an already popular franchise is more likely to get the audience back, and thus provide producers with their "billion dollar cash cow".