I have always enjoyed going on garden visits, but it feels like an extra special joy as the lockdown restrictions begin to ease back. I recently spent a day in the Market Drayton area visiting two glorious gardens: the first of which was Goldstone Hall Hotel (the second of which is for another day....)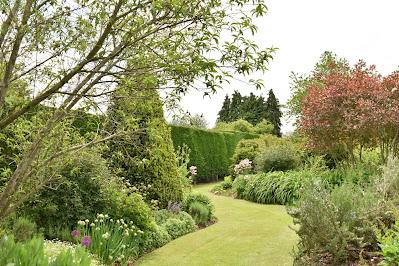 The hotel has been owned by the family of John Ward since his father bought the hall in the early 1980s. John's mother, Helen, started the gardening habit. The Head Gardener is Nick Huxley who has been there over twenty years.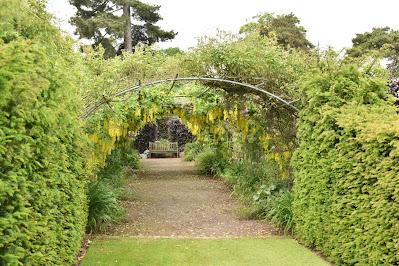 The garden is beautifully maintained and whilst not huge, there is lots to keep you exploring.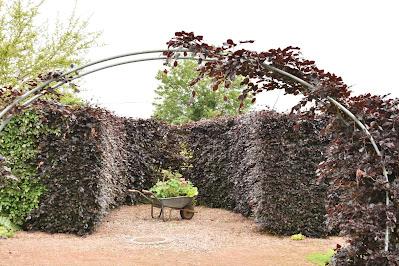 There are nice touches drawing your eye towards them.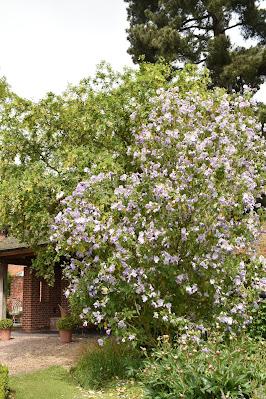 I was entranced by this incredible Abutilon vitifolium which was buzzing with bees. I bought one of these a few years ago and it is incredibly easy to grow from seed. I now have five or six dotted through my garden which are a fraction of this size. This did make me realise that I will have to keep them in check and/or remove a couple when they get too big.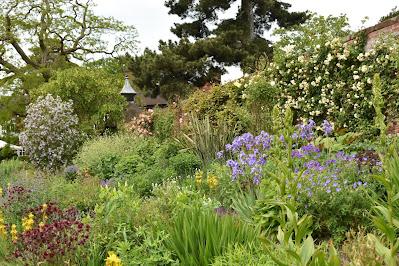 The mixed borders are a delight,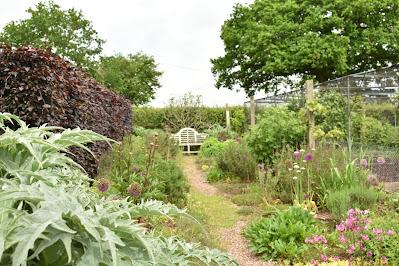 and pathways keep you seeking out what more there is to see.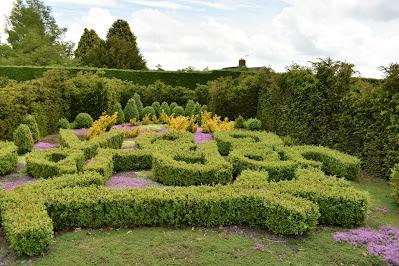 As you might hope from a hotel with restaurant, the veg garden which supplies the restaurant is a joy to behold.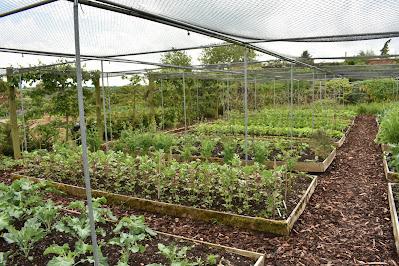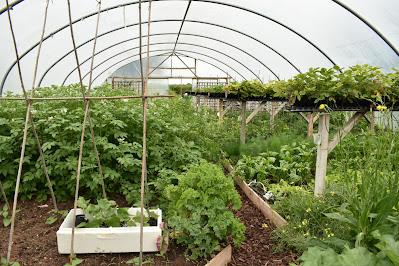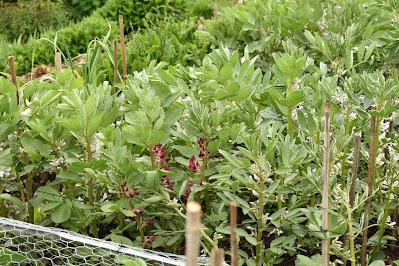 We were treated to a delicious lunch that included home-grown produce.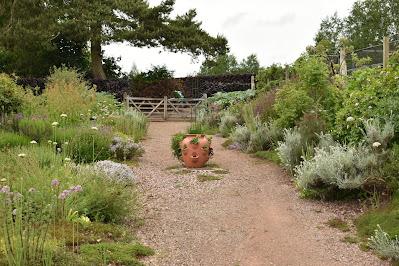 Adjoining the veg garden is this wonderful herb-lined path.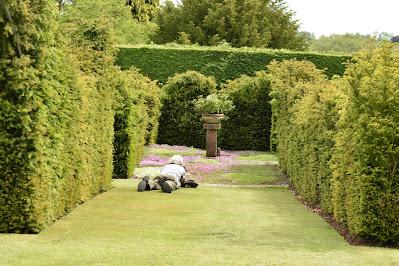 It is the sort of garden where prone photographers are a health and safety hazard as they seek to get that perfect photo. (we had the run of the place on the day, I think you can usually walk around without such trip hazards....)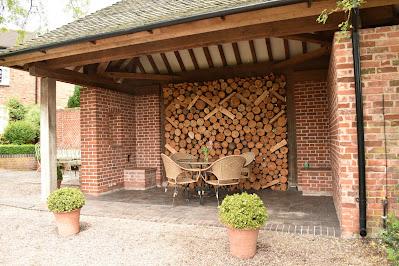 Even the wood store is a thing of beauty.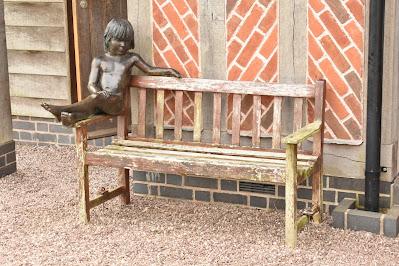 and I loved this bronze sculpture, which apparently came from the estate of Felix Dennis the publisher (google him...)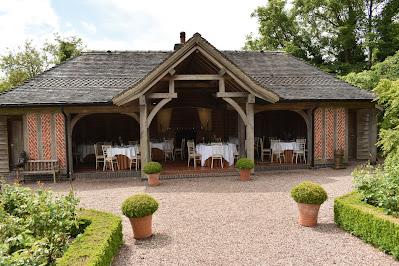 We were spoiled on this visit, we had a lovely lunch and John and his staff made us feel very welcome. I am hugely grateful for their hospitality.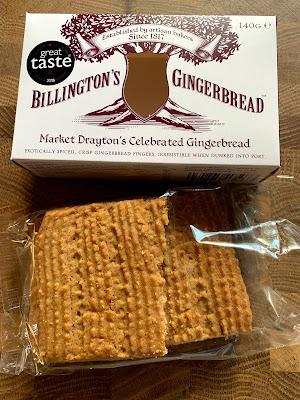 We left with a goody-bag that included this gingerbread from Billington's. You can see I have dipped into it already and oh my giddy aunt it is good! If you like a ginger biscuit or two then just get some of this, it is fandabbydoozy! I am under no obligation to mention it/say nice things about it, it is just that good.
With grateful thanks to John and his staff and to the Garden Media Guild for organising the visit. I hope I can return again soon.
The gardens are open to the public - the opening times are here, they also open for NGS.

Stay safe and be kind.