Welcome to the fourth instalment in my new monthly favourites blog series where I share the foodie finds I make each month and the other little things I've enjoyed, discovered, experienced or read.
Last year, at the beginning of almost every month I found myself wondering how we'd got to that point in the year already. This year, it's a habit I'd like to get out of and not worry about the flow of time quite so much (and try not to worry that it's already a week into February when I'm posted my January round-up, ahem).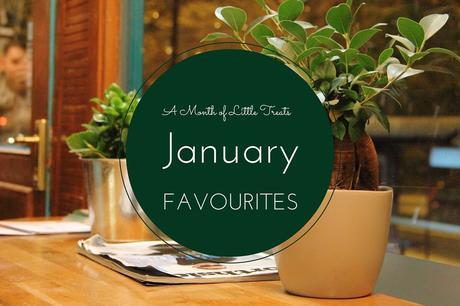 How did January shape up for you? My January was very much moulded by the fact I was taking part in Veganuary. As I've mentioned recently my personal aim is to shift entirely to a vegan diet so Veganuary was a great push. As you know from reading this blog, I only cook vegan food anyway, so the change was nowhere near as big for me as for many others taking part; however, when it comes to things like eating out, getting takeaway or grabbing a quick lunch, that's where I needed to make changes.
In all honesty, I have absolutely loved doing Veganuary. I've felt lighter, had more energy, and seriously cut back on the random unhealthy food that's always floating around the office. Eating out hasn't been a problem – some of my favorite spots in Leeds do great vegan options that I have always ordered anyway – and I've happily ordered pizza without cheese or found places that offer vegan cheese. I did have one slight blip when a takeaway curry I ordered came with egg in it. As there was no mention of egg on the menu I had no reason to check, so it was a real disappointment (curry with egg is definitely not my thing anyway).
January marked two years of The Tofu Diaries and to celebrate I've been hosting lots of giveaways. These are still open with the chance to win:
A Vertese nutritional bundle
An Indigo Herbs superfood bundle
A Flahavan's breakfast bundle
A £25 NuCasa gift card
In other news, I'm excited to announce that I'm one of the official bloggers for the upcoming spring BBC Good Food Show that's happening in April. As part of this, I'll be sharing some exciting previews and vegan-friendly products from producers around Yorkshire in the run-up to the show. There'll also be the chance to win a pair of tickets coming up, but in the meantime if you're planning to head to the show you can grab a 20% discount off tickets for the spring BBC Good Food Show with the code BL20 (see t&cs below*).
Foodie Finds
I'm always excited to learn about new companies who have a strong ethical focus and this month I've discovered a couple of fab new ones:
Snact
You know the "ugly" fruit that is considered too unsightly to enter our shops? Snact have come up with an ingenious way to prevent it from going to waste: they are transforming surplus fruit into fruit jerky!
I love the ethos of Snact and their emphasis on turning waste into something positive. Not only that, but the fruit jerky is a great chewy little snack and counts as one of your five-a-day.
Selva Organic
As you might have noticed, I love experimenting with new ingredients and trying out superfoods, so Selva Organic are right up my street. The company have recently launched their range of high quality, responsibly sourced South American superfoods in the UK. Working alongside indigenous partners, in a fair, sustainable and inclusive manner, they strike a balance between sustainability for their farmers and delivering the highest quality products. Better still, the majority of the range is certified organic by the Soil Association.
So far I've tried out their organic cacao powder and acai berry powder; be sure to keep an eye out as these and more will be making appearances in upcoming recipes.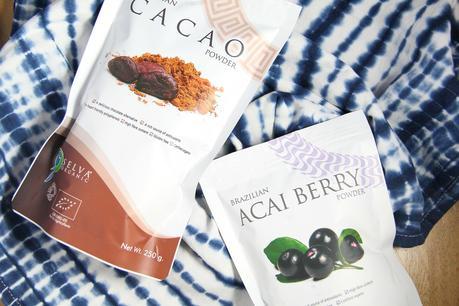 January Reads
I have been seriously obsessed with Emma's vegan mug cake. I've probably made it five times now and I'm aware that adds up to more than once a week. The original recipe uses gluten-free rice flour but Emma kindly recommended a few substitutions as I didn't have any rice flour in my cupboards (I also swapped out the sugar for a little lucuma for sweetness). The cake still came out light and fluffy and is easily the best mug cake I've tried.
Cranks Food, who I've worked with a couple of times now, recently asked me for a few tips on going vegan. You can have a nose at them, along with some useful ideas from other meat-free bloggers, here.
*20% off Adult/Over 65s tickets only. Not valid on VIP or with any other offer. Ends 10/04/16. Standard Supertheatre seat included with Super tickets, subject to availability, Gold seat upgrade £3. Offer valid on Value tickets where available. Details correct at time of print. £1.50 fulfilment fee per advance order. Good Food® Good Food Logo © BBC Worldwide. Organised and presented by River Street Events.