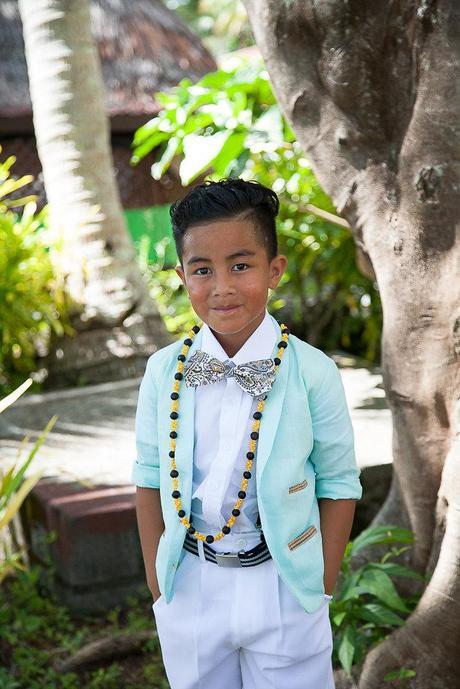 Isn't he just the cutest!!! Todays stunning wedding will have you all heading for the beach! Set on the sands of beautiful Samoa, I am going all ga ga over the beach setting and mint and gold accents. Gorgeous couple Jo & Romona chose to celebrate both their wedding and honeymoon while in Samoa, getting married on the beach in Jo's mother village who passed away in 2008. A gorgeous setting and a great example of how to mix a little tradition and culture, all perfectly captured by the talented Ivy Vena from My Heart Follows. Enjoy!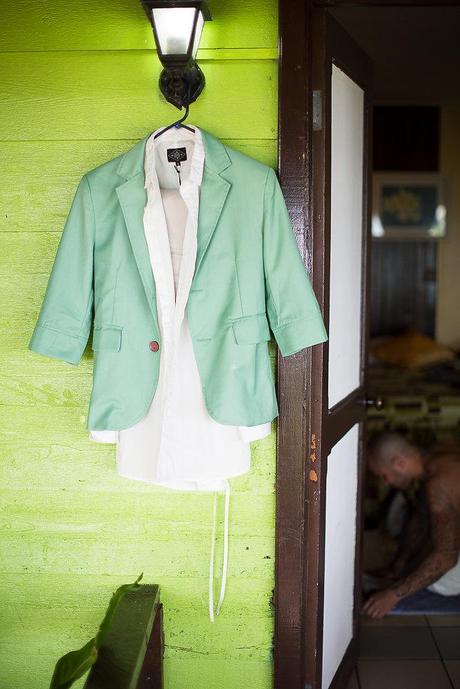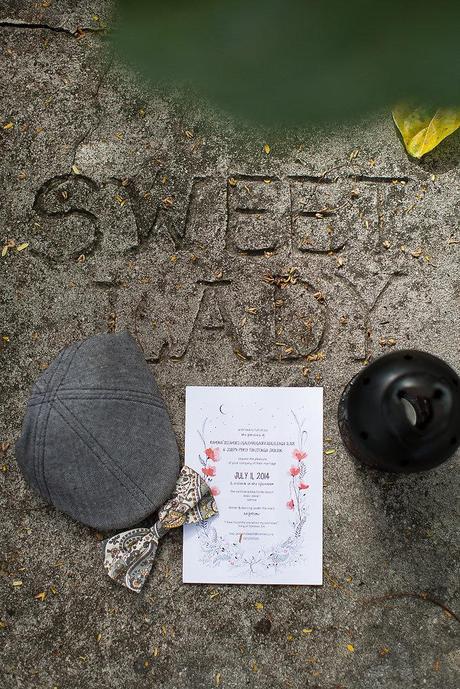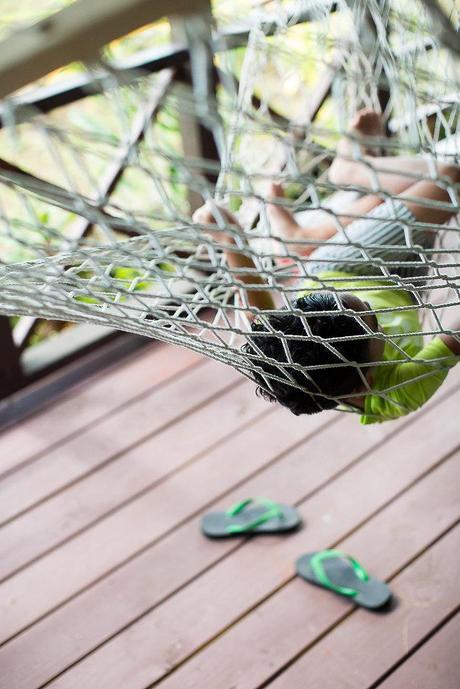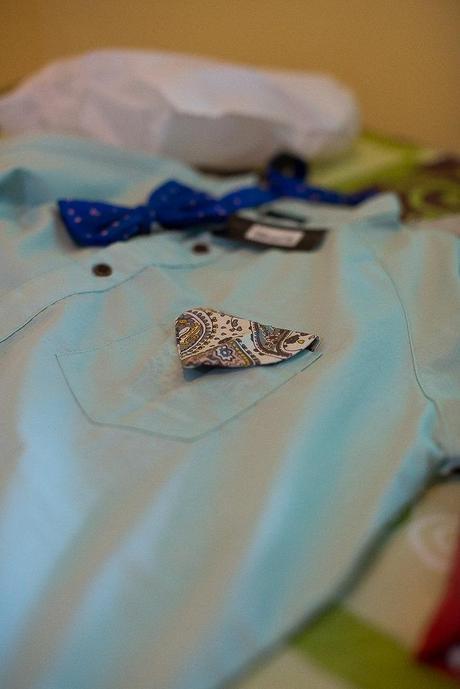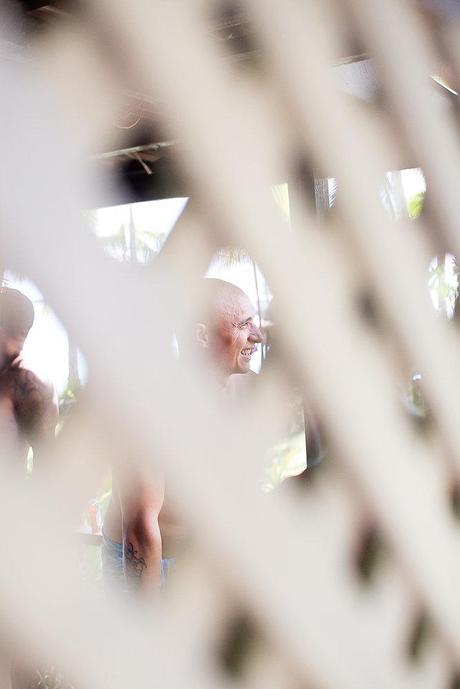 3 words that describe each other…
Ramona about Joe – Charming, genuine & loving
Joe about Ramona – Loving, beautiful and funny
How did you meet?
He played with my brother at the same rugby club, I dropped off my brother at a function and it was love at first sight for Joe lol
Tell us the one quality you love most about each other
Joe is a very passionate person
Ramona is an outgoing and fun natured person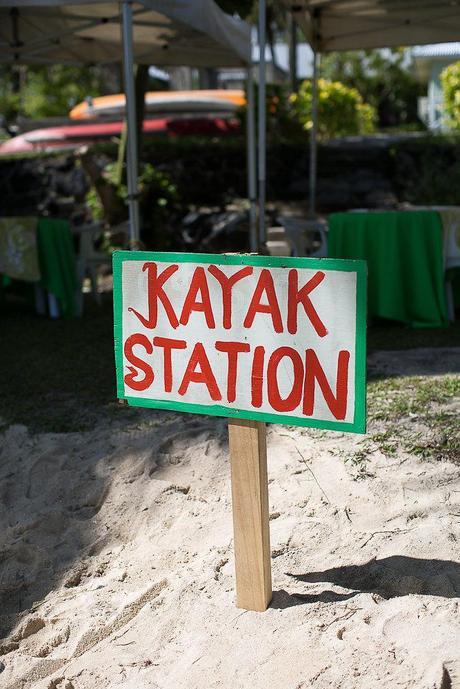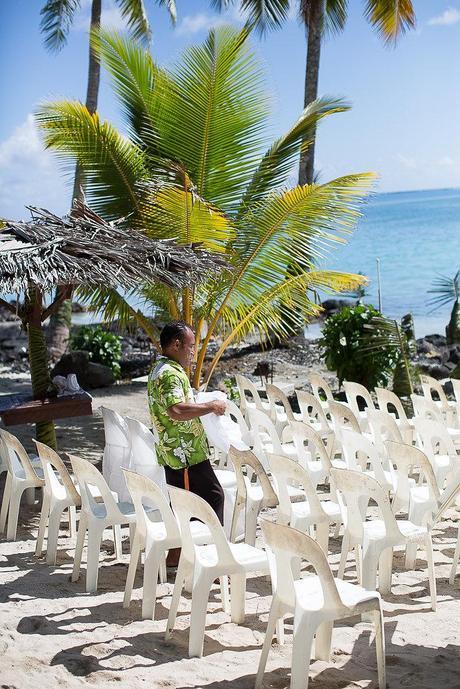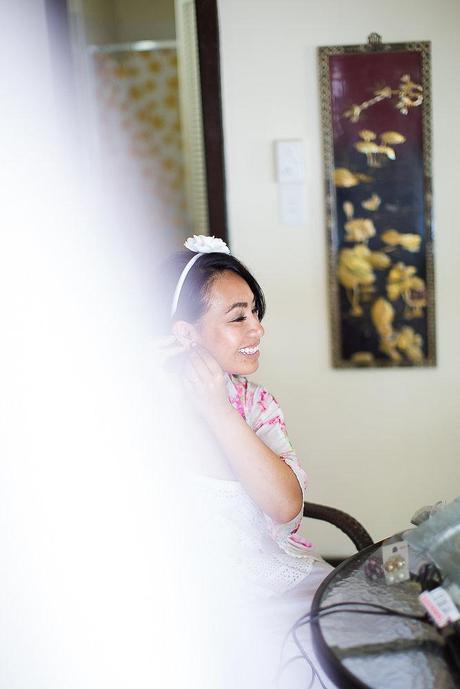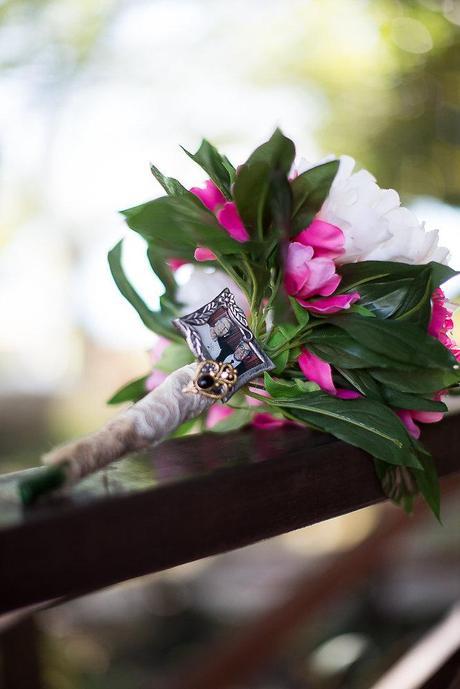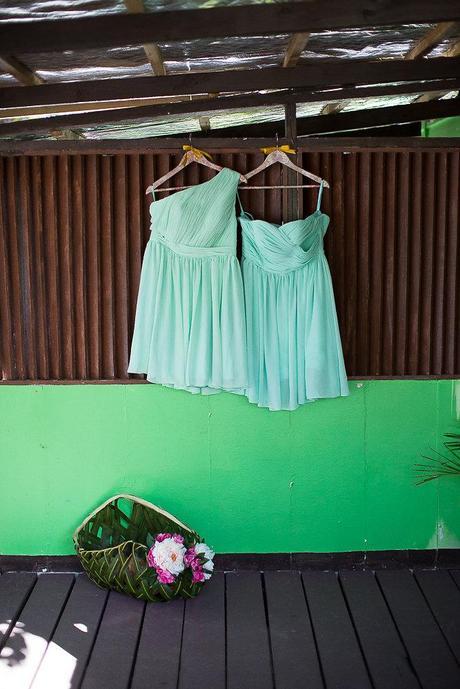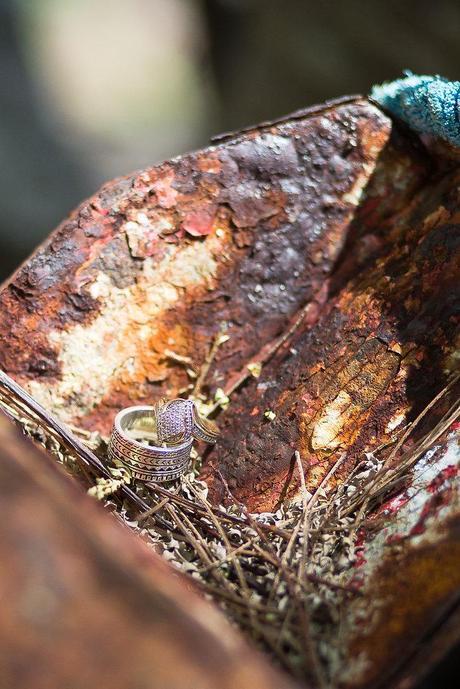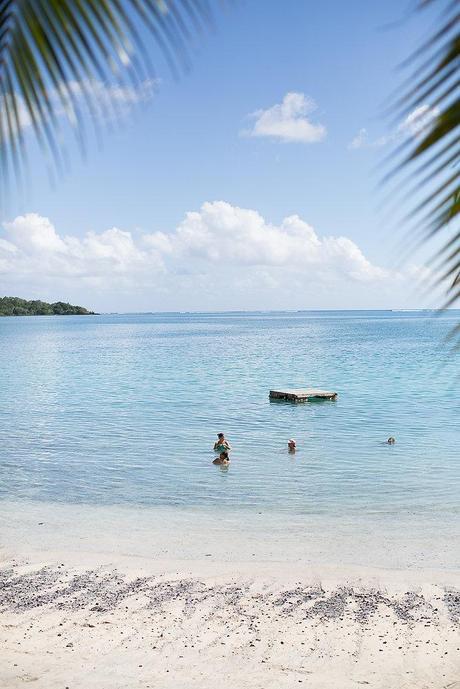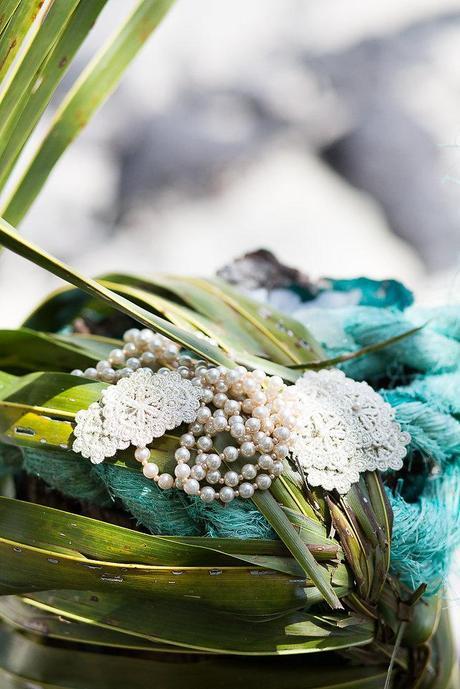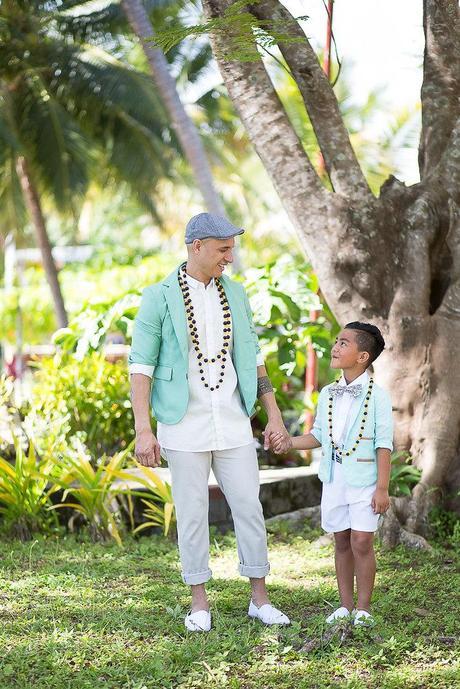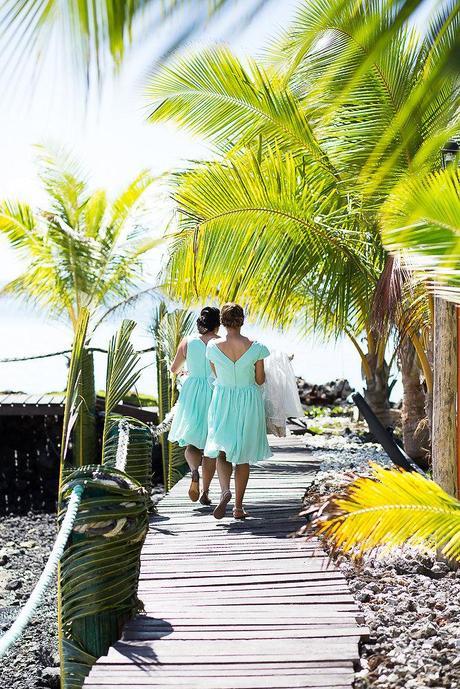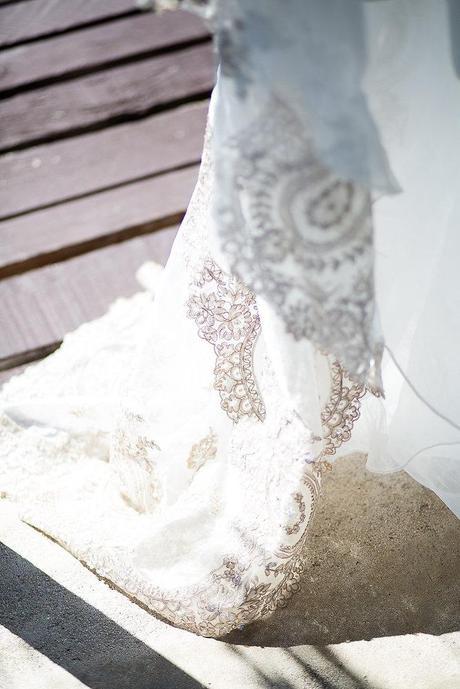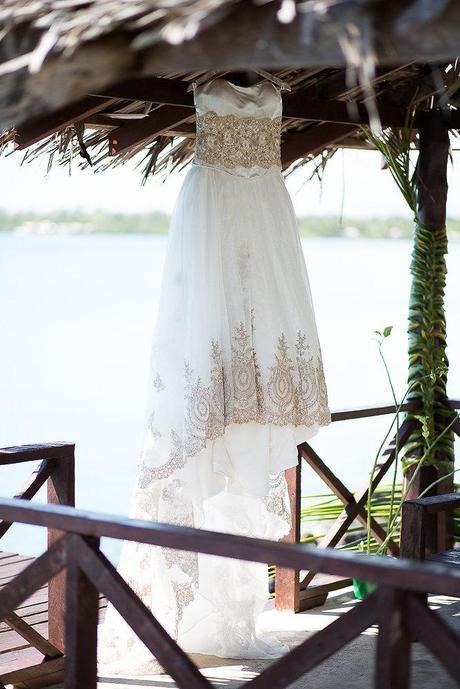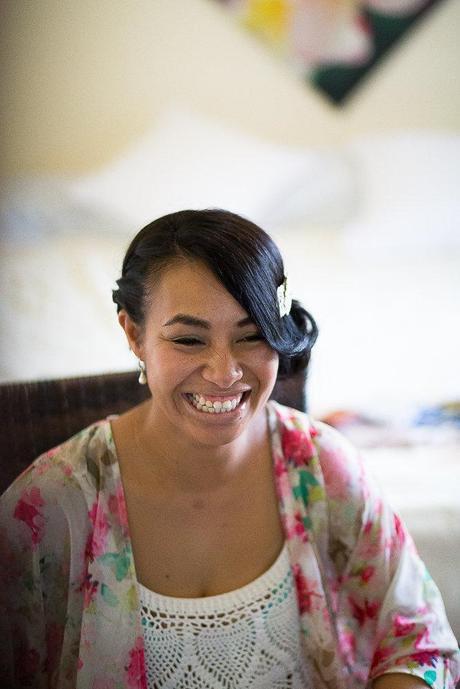 Describe your wedding style…
Mint, gold and Rustic (vintage)
Even though it was on a tropical setting I still wanted it to put my own style into it! It was fun for me and especially the resort as it was new for them… They were used to having tropical weddings.
What were your save and splurge items for your wedding?
Save : I DIY most of my wedding stuff (table settings and bouquet) and sent them overseas – saved me heaps!! Splurge : Photographer – had a friend who was willing to do it but decided last minute to go for a professional! Best decision ever!
What music did you play for those special moments?
Somewhere over the rainbow – Israel Kamakaiwo'ole
Best of me – Anthony Hamilton
Dance : is this love? – Corrine Bailey Rae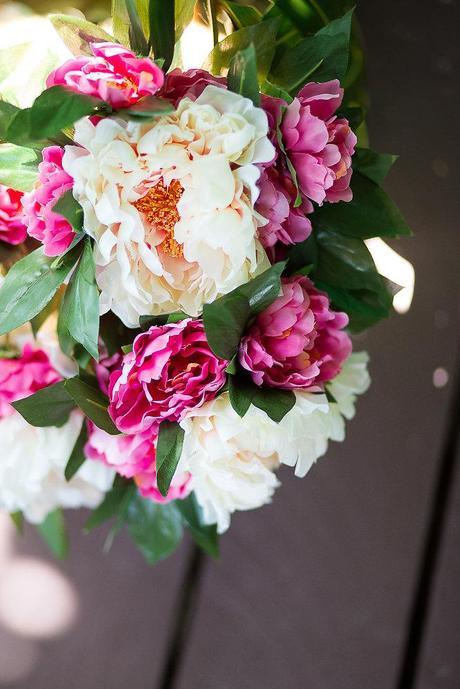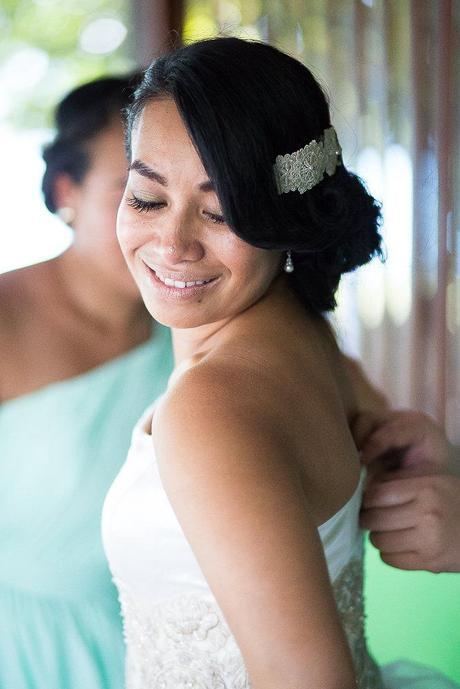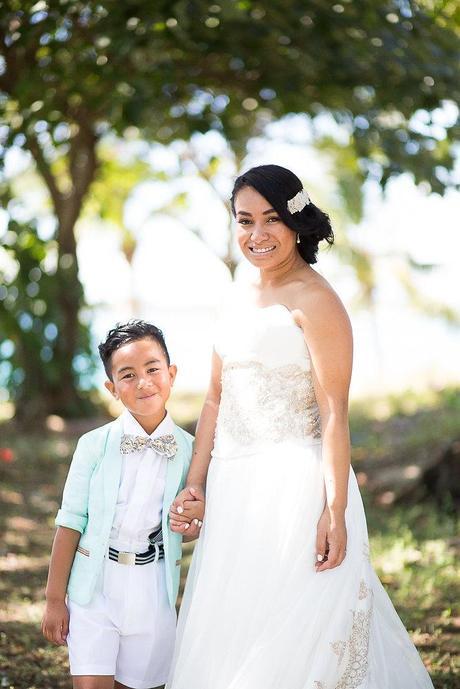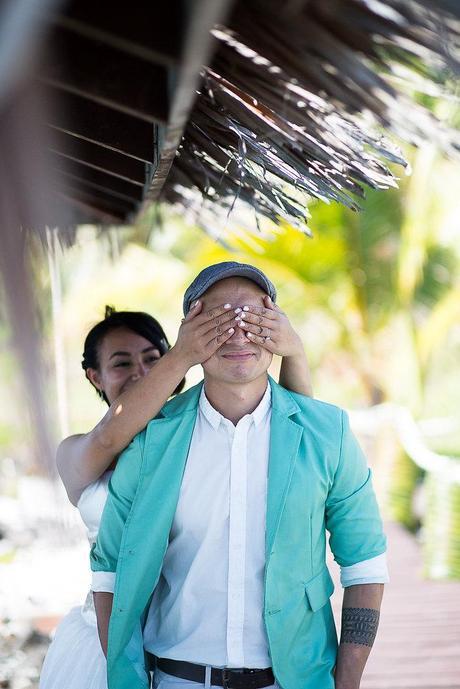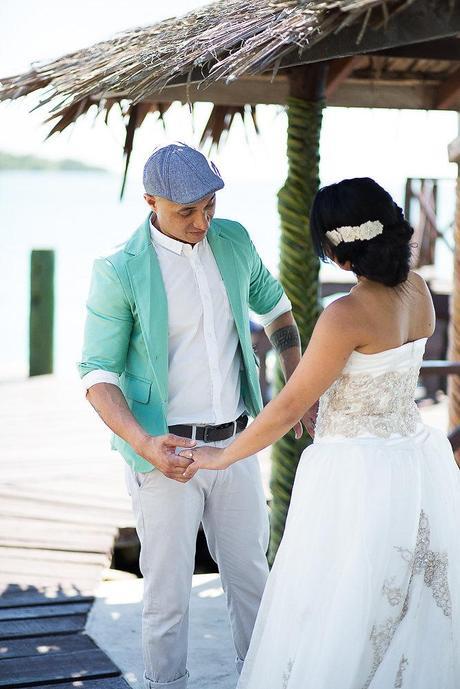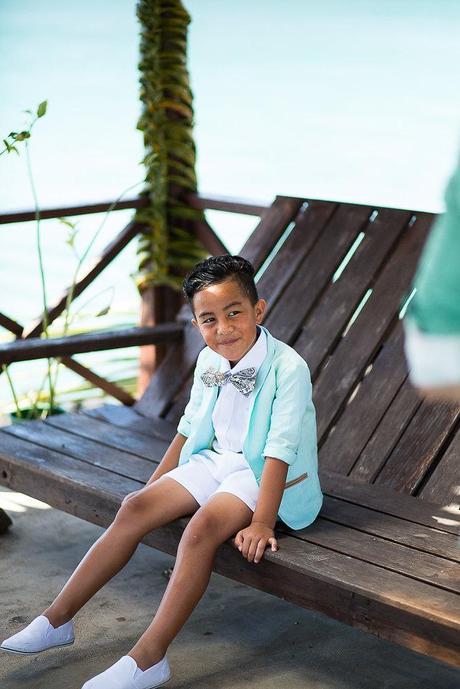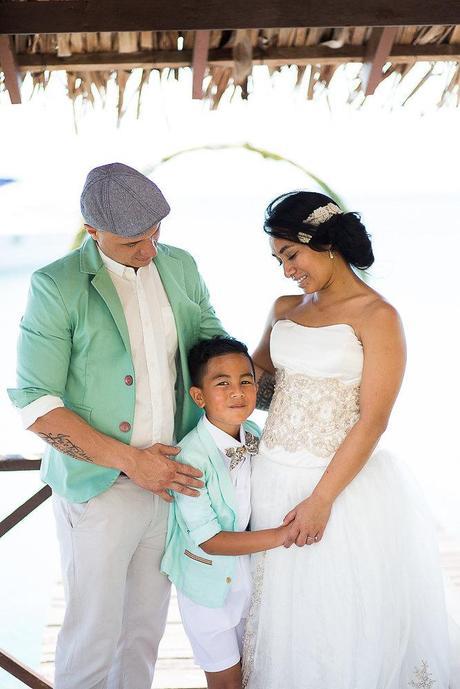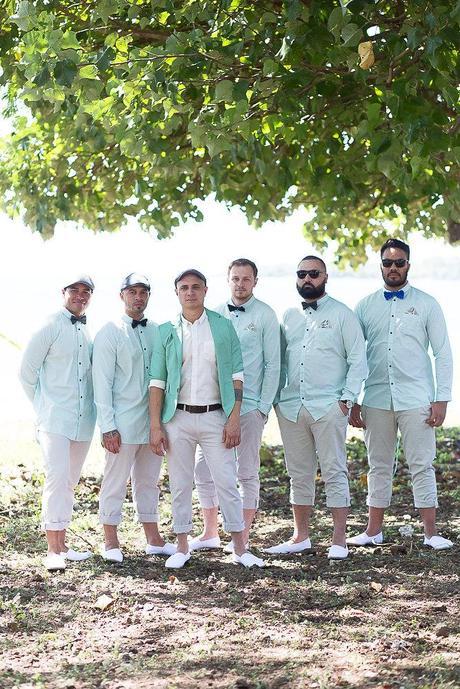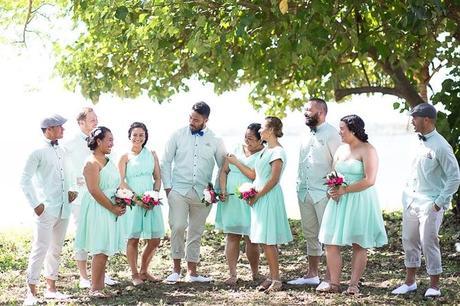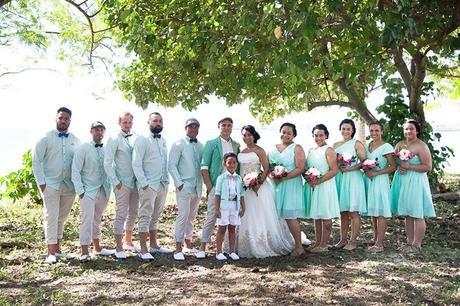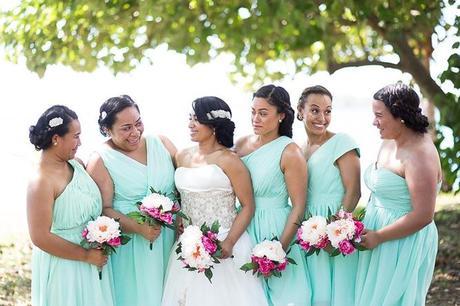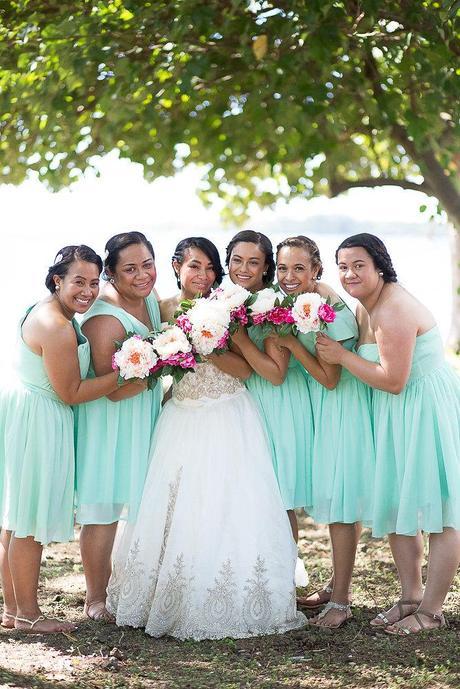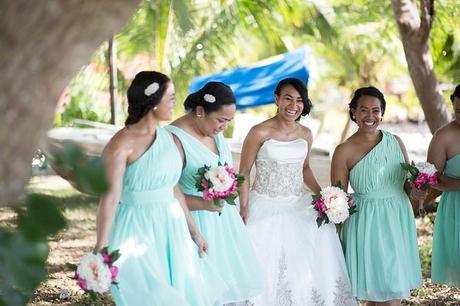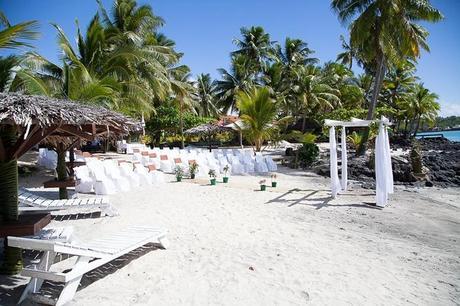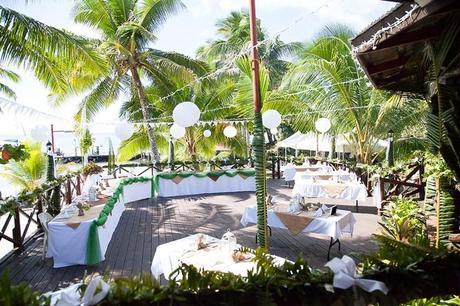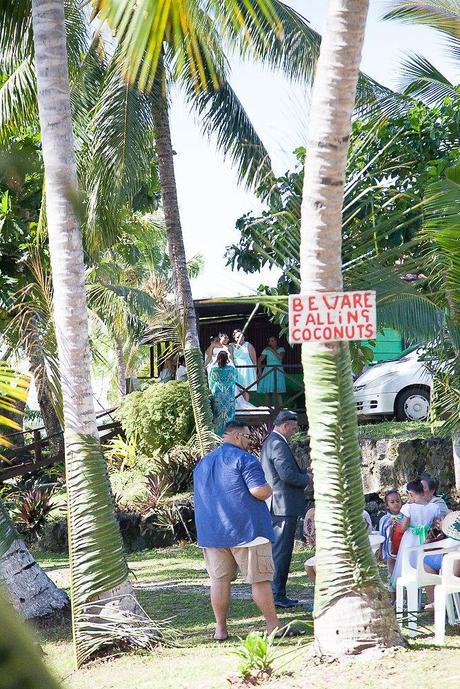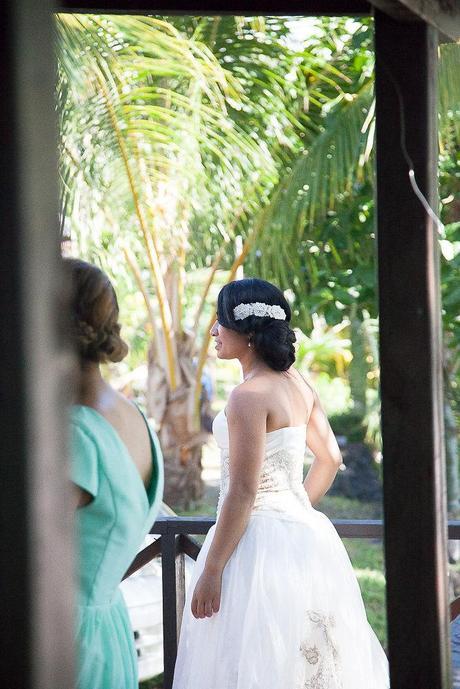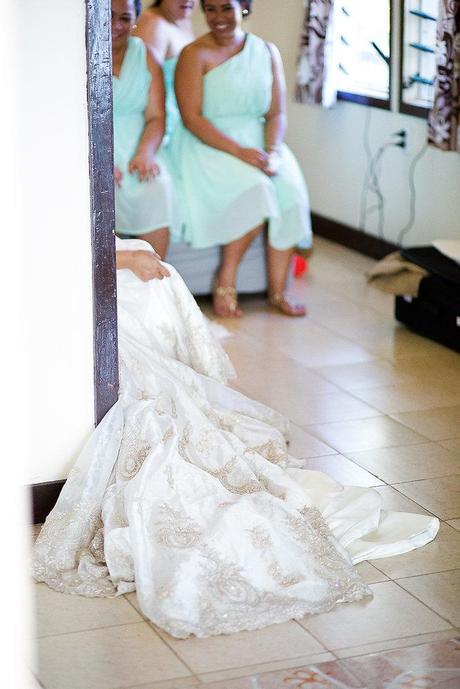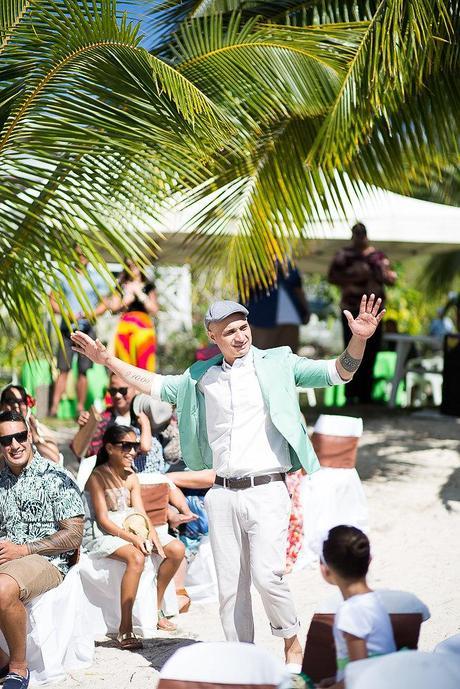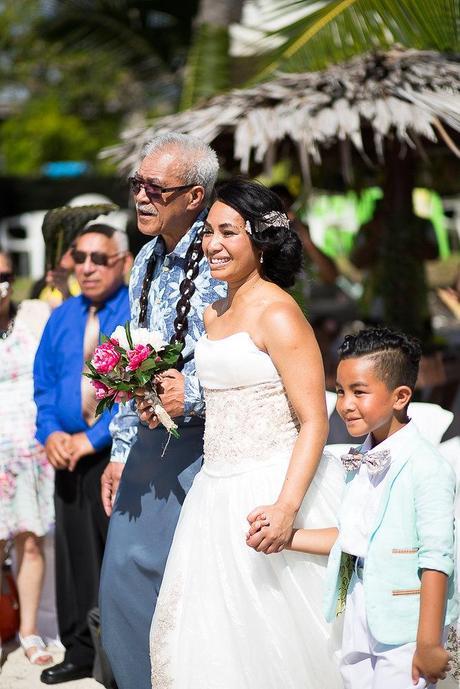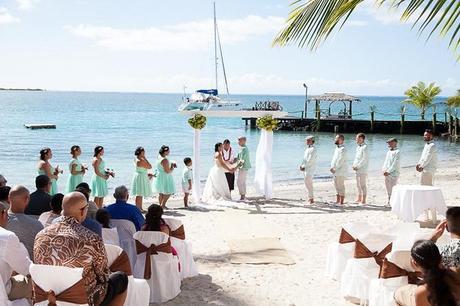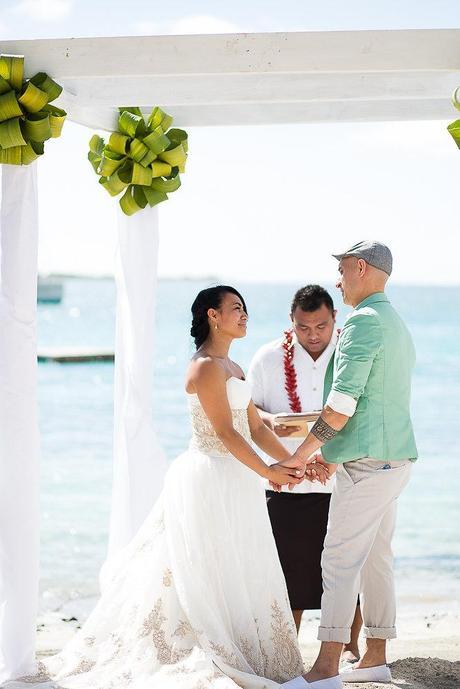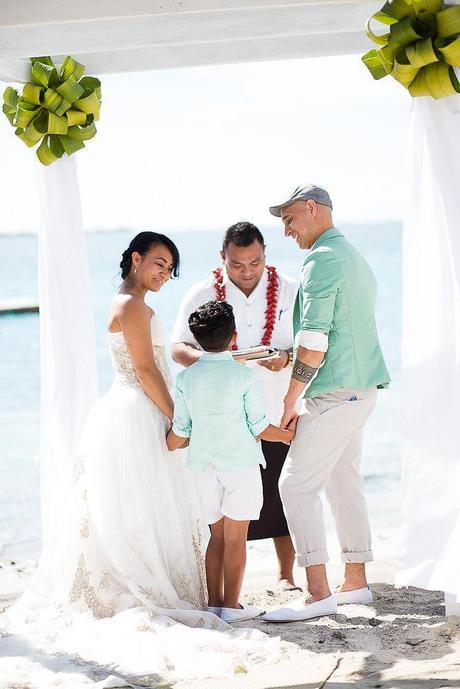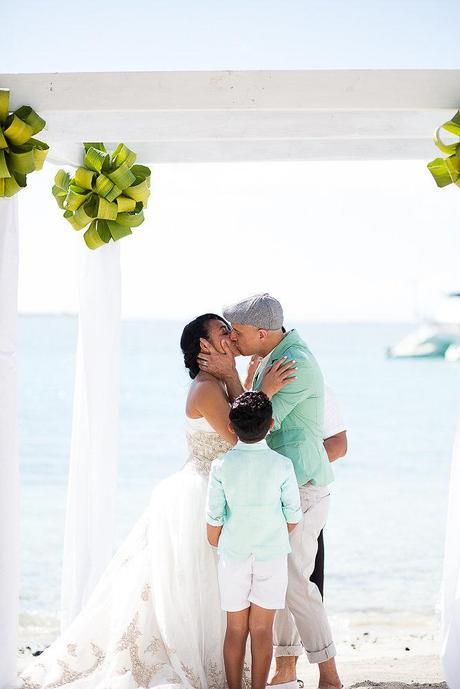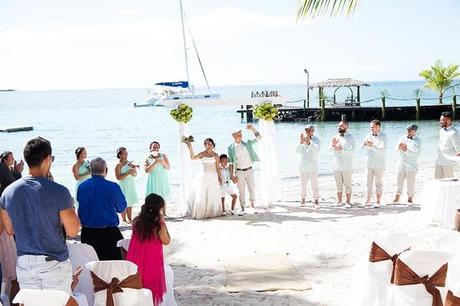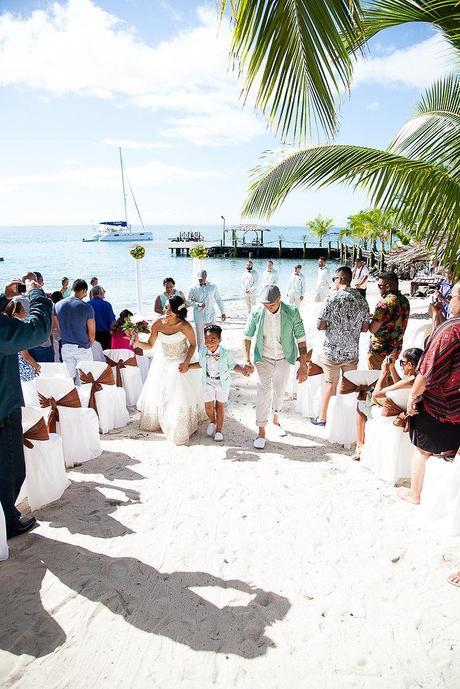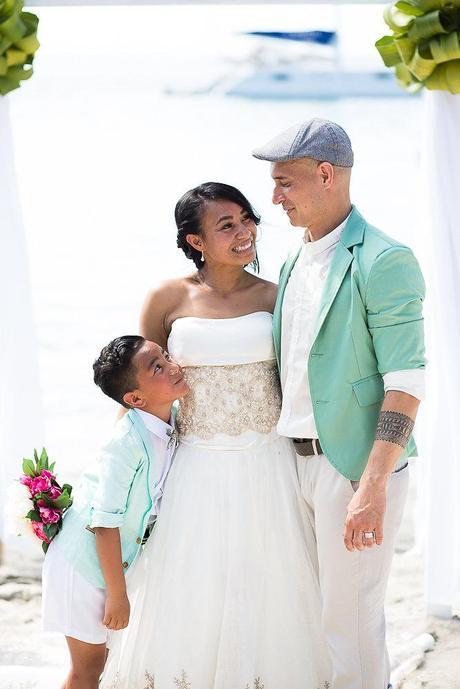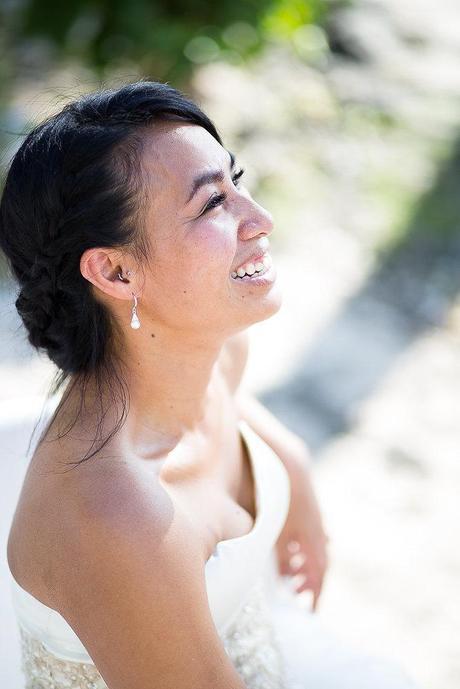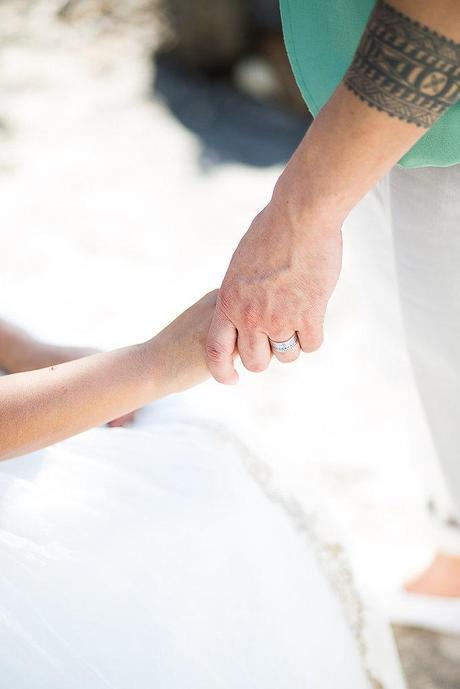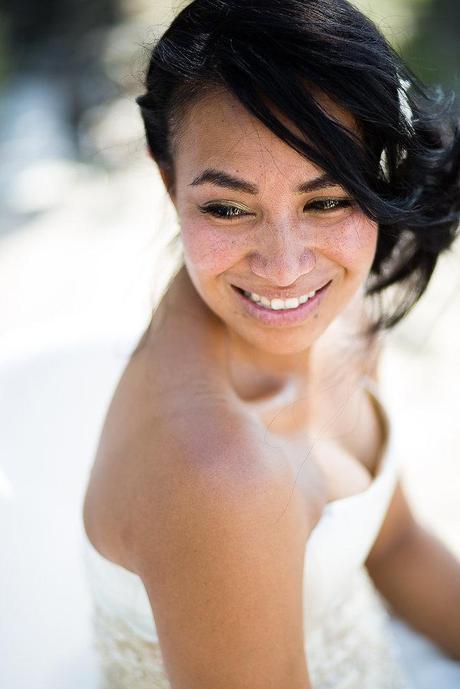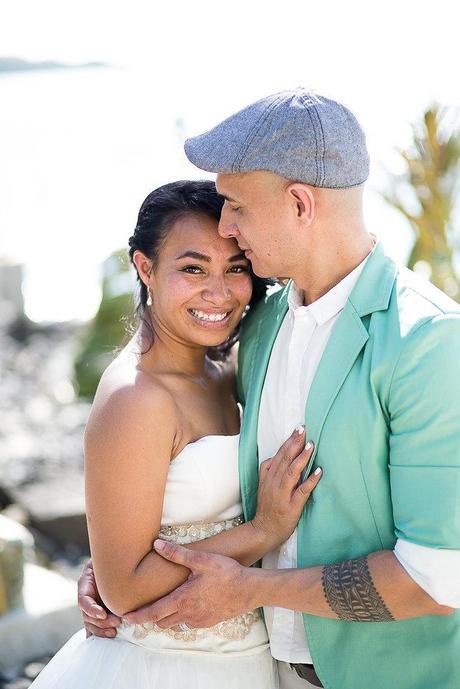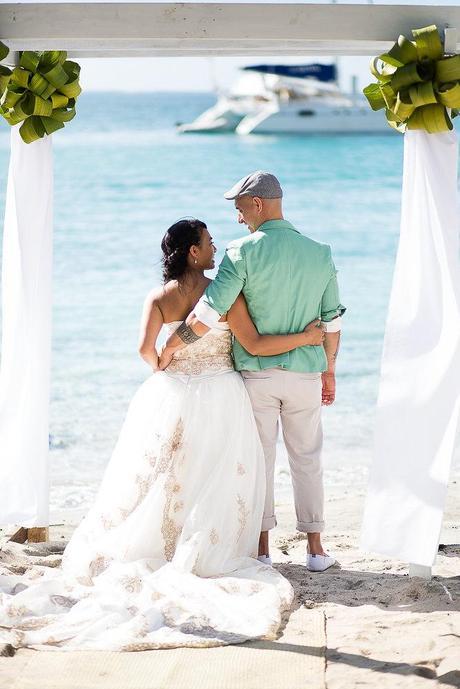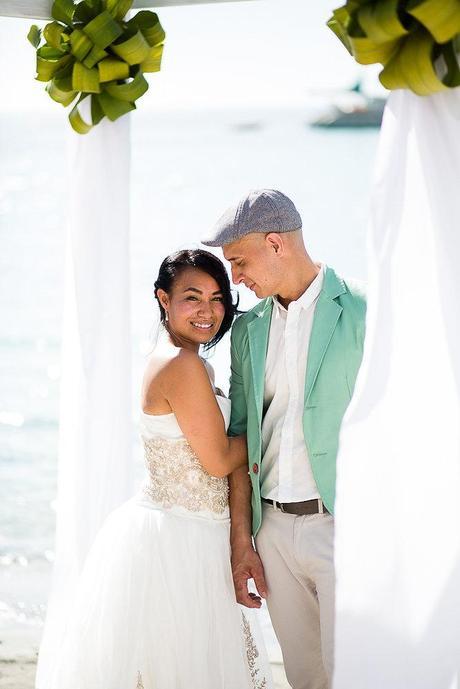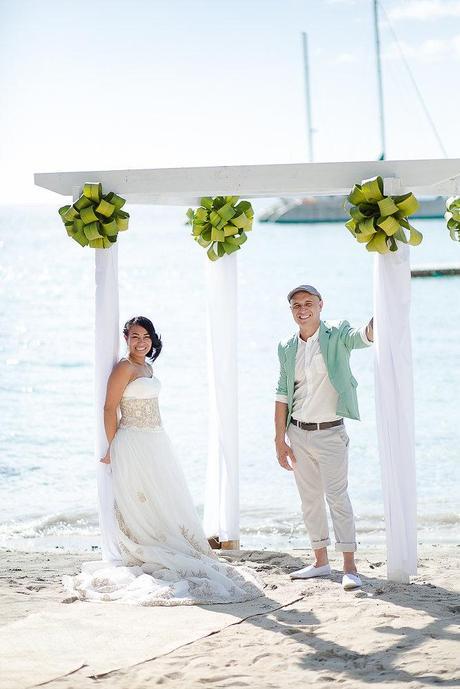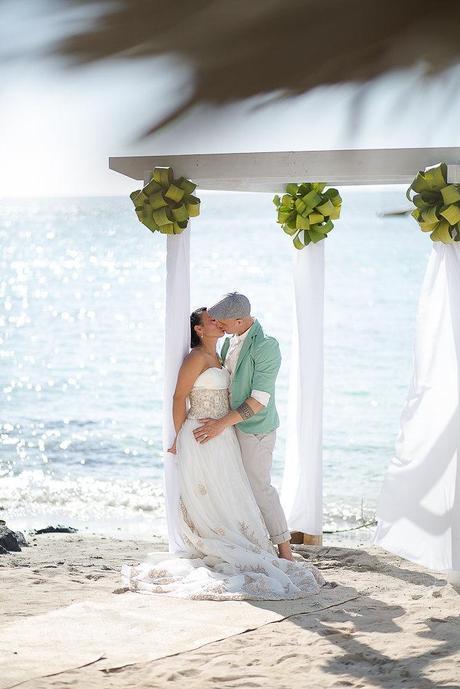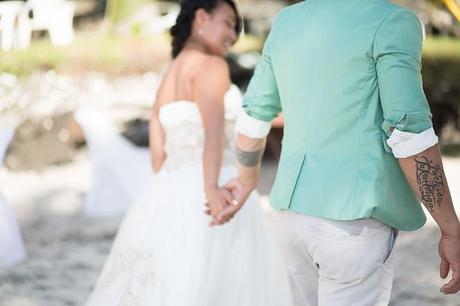 Where did you go for you honeymoon and why?
Samoa for the wedding and honeymoon as well. Special meaning there as I was brought up there, made it more special we had it at my Mothers village! Who passed away in 2008. I am Samoan and Joseph is from Niue.
What advice would you give to future brides to be? Any tips or tricks?
Start a wedding board of what you like…. Pinterest was my bible!!
And enjoy the moment, don't sweat the small stuff.
What do you love most about being married?
Having a title Mrs/Mr a sense of belonging…
What was a highlight?
Best moment was including our son in the ceremony with a promise necklace the same design as Joseph's ring both by Seventysix Design. Best part was flying the wish lanterns towards the end of the night on the beach surrounded by our friends and family.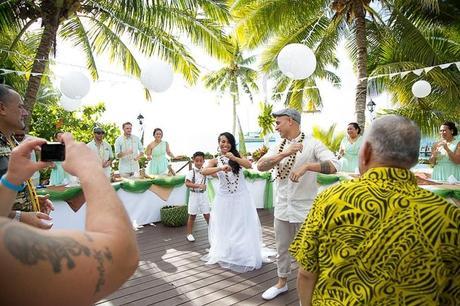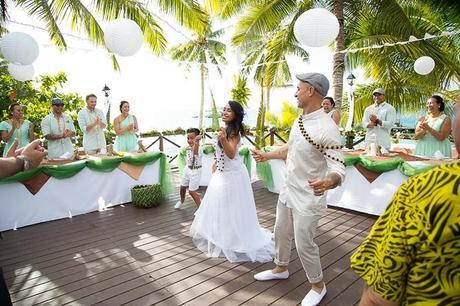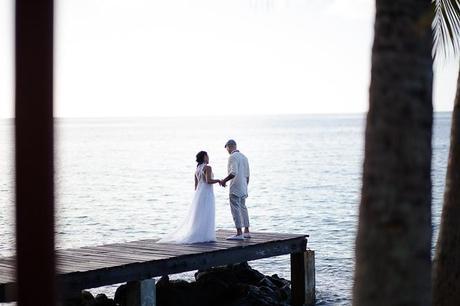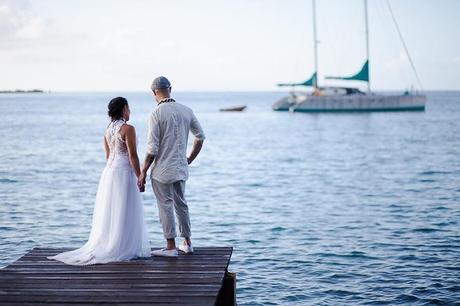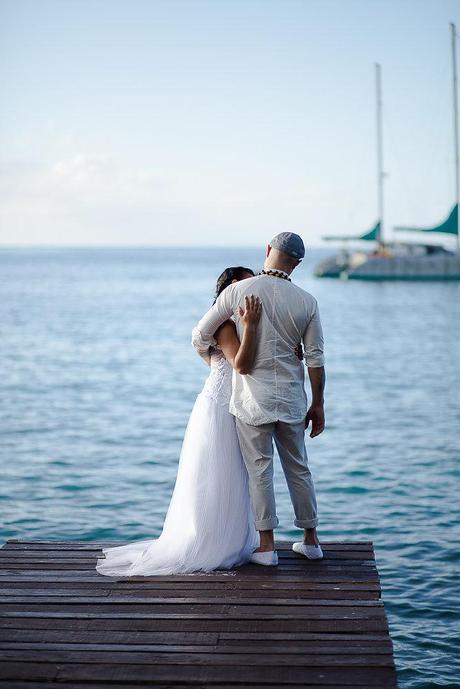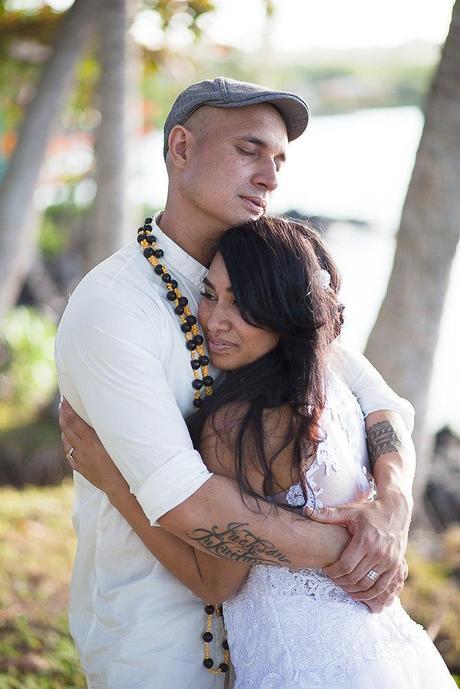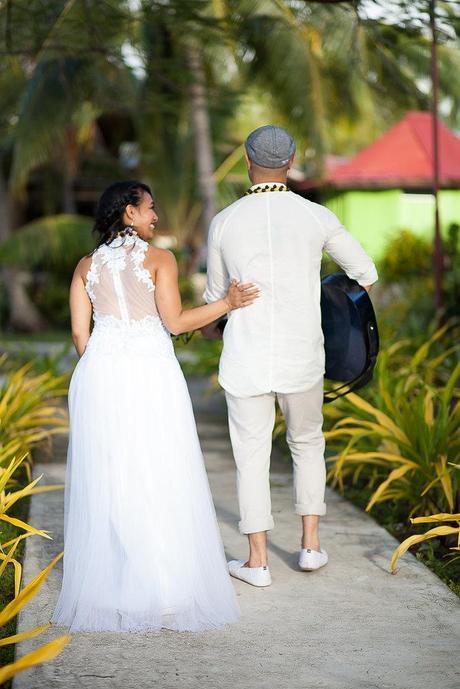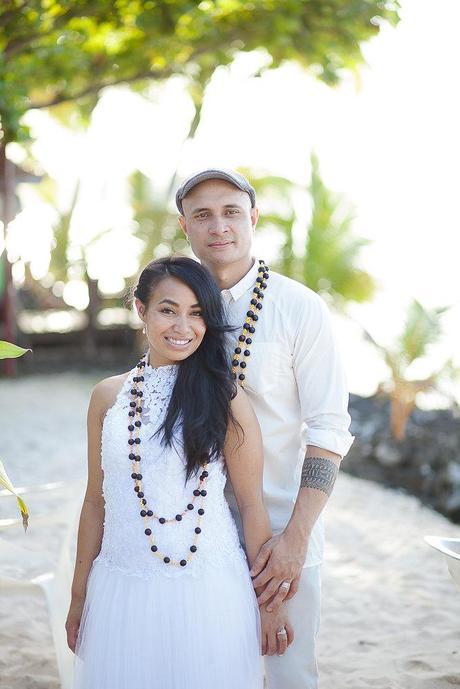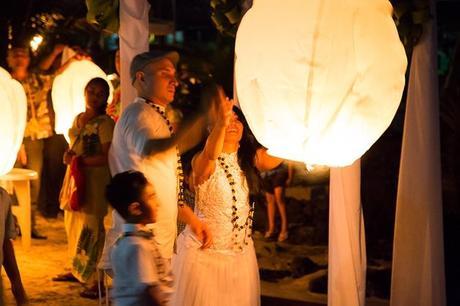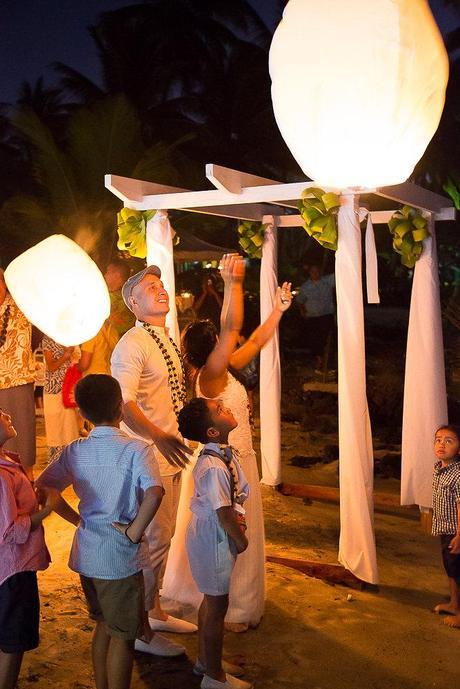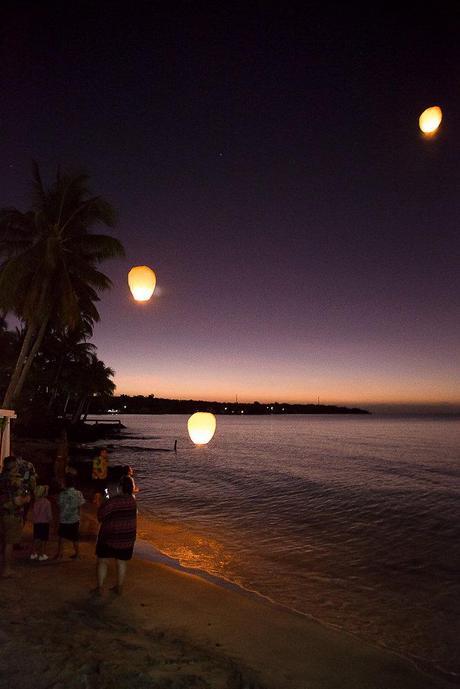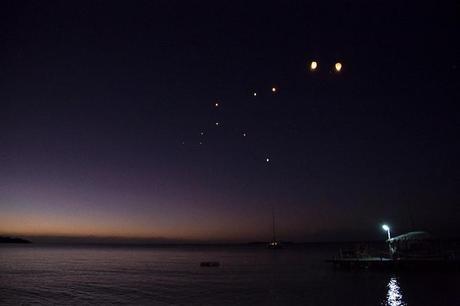 Photography Iva Vena from My Heart Follows Photography
Brides Ring Michael Hill //  Grooms Ring Seventysix Design
Dress Gifted to me by my best friend…. second dress was ordered overseas
Hair & Makeup All done by ourselves, very minimal as it was so hot!!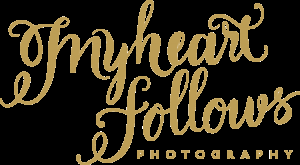 "Photography to me as an outlet for my true inner-self. My creative self.  The opportunity to be a part of a new chapter in a couple's life or to stop time for just an hour for a special person, family, couple is such an honor to me. Ultimately, my aim is to create beautiful images that will stir emotions."
www.myheartfollows.com