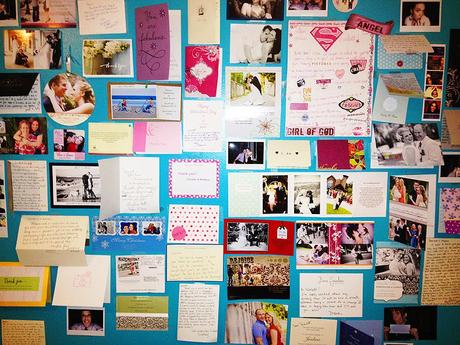 Dear Clients,
There's a wall in our office reserved just for Thank You notes from you.  It also has some Save The Dates and invitations and anything else fun that has a photo we've taken of you that you have sent us over the years.  We like to look at it to remember:
"This is why we do what we do."
We truly love you, and are so thankful you allow us to have jobs that we love.  Without you, we wouldn't get the opportunity to wake up each day to our dream job.  You allow us into your lives, to document your most precious memories and important moments of your life, and we can't think of a greater honor than to be your chosen photographer who is allowed to preserve your memories.
So, to each and everyone of you, we just want to thank you for the privilege that we get to be your photographers.  And we want you to know, we are so very thankful for… you.
To everyone reading this, we hope you have an awesomely blessed Thanksgiving full of lots of love, laughter and fattening food.  (Because it's ain't Thanksgiving without the one day we are allowed to not think about calories!)