*These products were sent to me from Influenster complimentary and for testing purposes. All opinions are my own*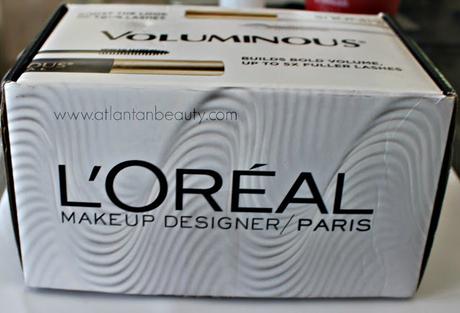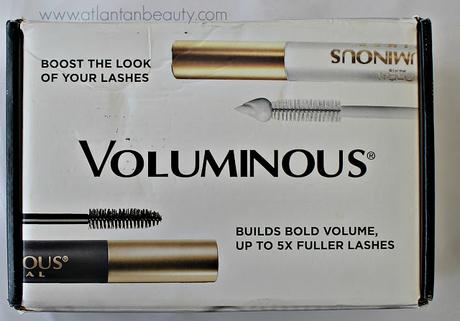 If you are part of Influenster or have just heard about it, you know they can send some amazing products for you to try. I have been fortunate enough to receive a lot of stuff from them, and this box is probably one of my favorites. When I first saw the email stating that I was eligible for it, I thought it only had two products: the new Voluminous Primer and the famous original Voluminous Mascara. I was quite surprised when I opened the box and saw that it had 6 products in it. I've been using everything for about a week now, so I figured I would share my thoughts on everything.
The highlight of the box is L'Oreal's new Voluminous Primer, which reminds me a lot of Lancome's Clis Booster. I am pleasantly surprised by this primer, and mascara primers are not something I usually enjoy a lot. This one coats my lashes very well without making them feel heavy or crunchy. This primer is supposed to boost the effects of your mascara by adding volume and length. I don't notice a ton more volume. It makes a little bit of difference, but nothing drastic. I definitely see a difference in how long and defined my lashes are. It doesn't make my mascara look clumpy, it is easy to remove, doesn't dry too quickly, and it also nourishes your lashes.
Up next is the infamous Voluminous Mascara, which is a long time favorite of my mom. However I had never tried out until receiving this Vox Box. I like it, but I don't quite understand all of the hype around it. It doesn't give my lashes anywhere near the volume I expected, which is a huge disappointment. It does clump a little bit, but it gives my lashes nice definition and length. I don't see myself buying it after this tube runs out, though.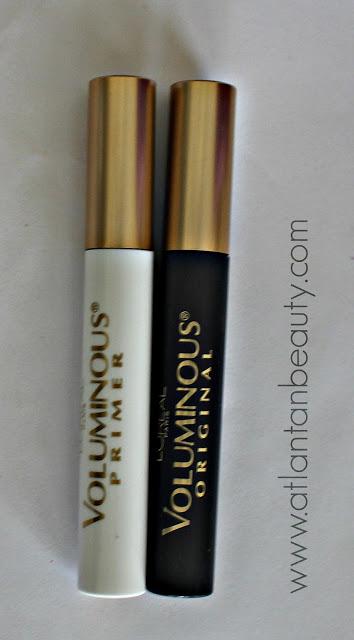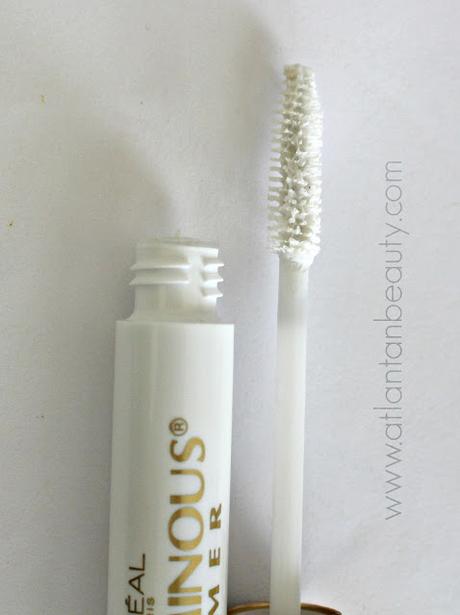 Add caption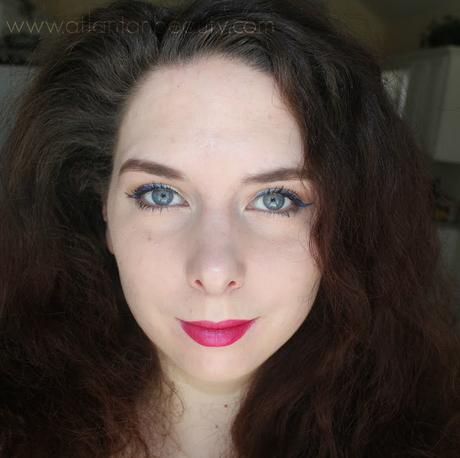 I used the primer, mascara, and brow kit for this look.
They also sent two of the Colour Riche Mono Shadows in Paris Beach and Pain Au Chocolat. Paris Beach is a matte cream and Pain Au Chocolat is a shimmery light taupe. These are very nice eyeshadows. They have such a creamy, buttery texture. The pigment is pretty good and these two pair well together for a simple daytime look. I have noticed that they crease a little bit, even when worn with a primer.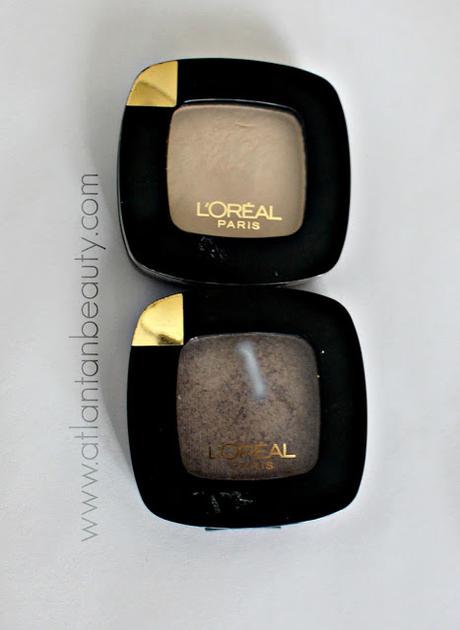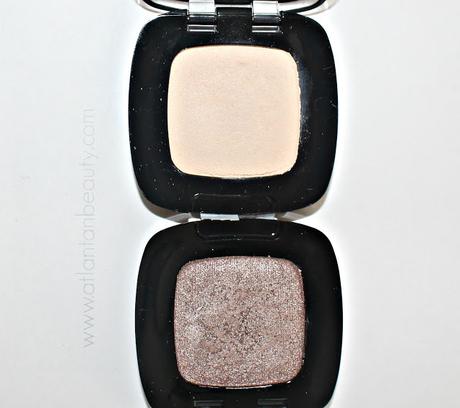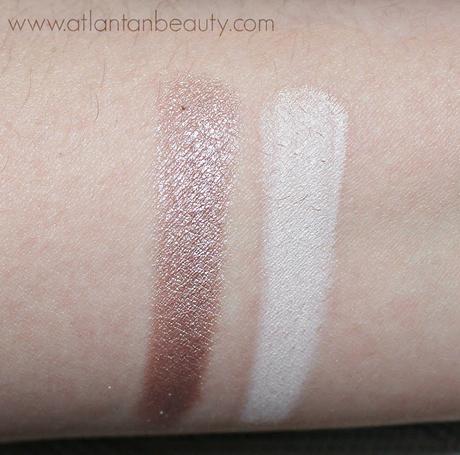 No primer.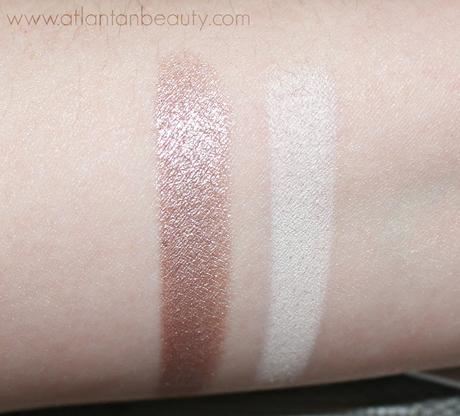 Primer
This next product is the one I was most excited for. I was actually already planning on buying it, so thank you Influenster and L'Oreal. This is the Brow Stylist Prep & Shape Pro Kit in the shade Light to Medium. It comes with a colored wax, powder, tweezers, and dual ended angled brush with a spooly. I find the wax to be a little difficult to pick up with the brush, but it provides a good base for the powder. It doesn't have a lot of pigment, though. The powder is nice....soft, pigmented, and easy to work with. This isn't the stuff to use if you are in a rush, though. It takes some time, but I feel like brows look better since using it. I will say that I like to apply a brow mascara on top of it. It just gives  a nice finishing touch.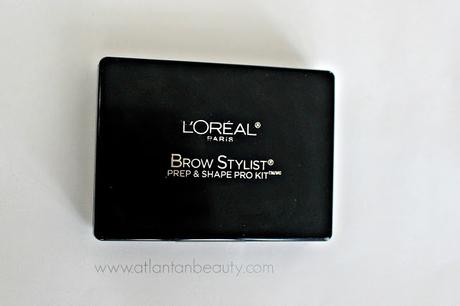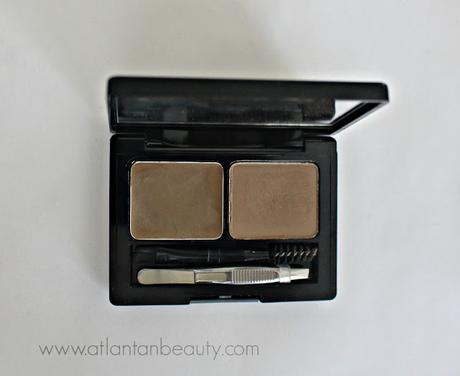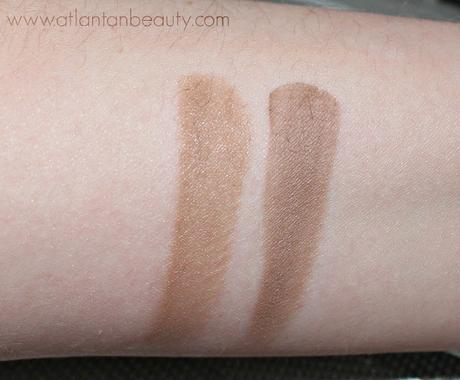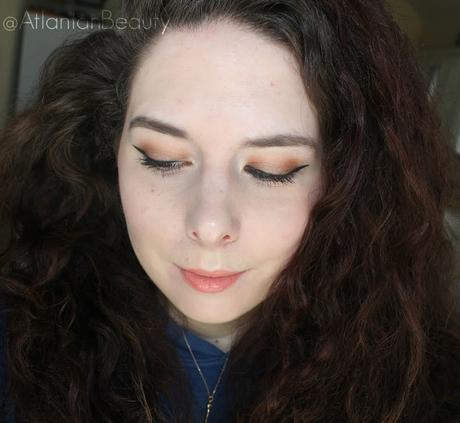 Wearing the Never Fail liner and Brow Stylist Pro Kit.
The final product, L'Oreal's Infallible Never Fail Eyeliner, is my least favorite product in the box. And isn't a bad liner, I just didn't see anything special about it. For one thing, it doesn't last anywhere near as long as it claims, which I think is 16 hours. I begin to notice fading after a few hours, but it doesn't come off completely. The texture is actually nice, though, It is smooth and doesn't tug. In fact, it might be a little too soft. The tip of mine broke off while using it today. I have also noticed that it makes my eyes water a little bit.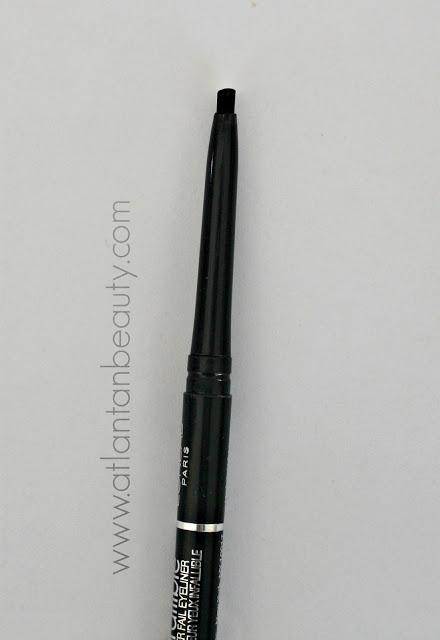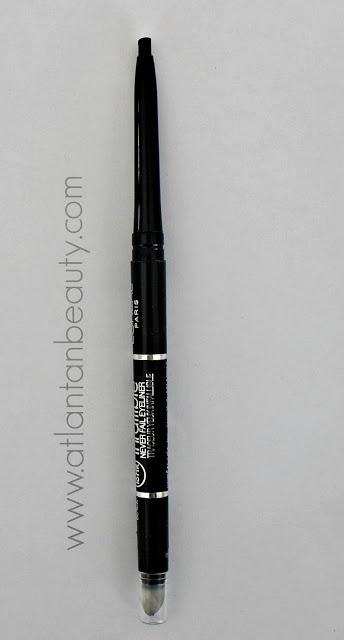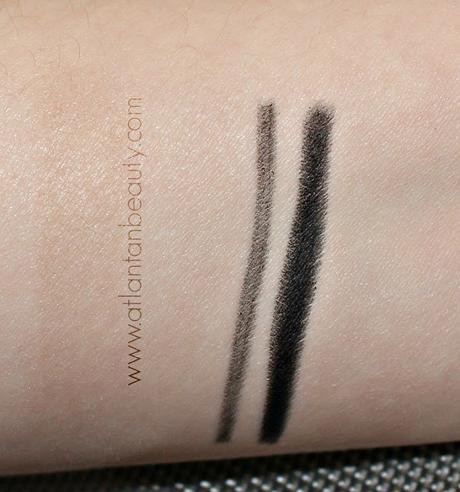 Overall, I am pleased with the products in this box and I will continue to reach for them on a regular basis. However, I cannot say I would re-purchase anything other than the Voluminous Primer.
Have you tried any of these new L'Oreal products? What did you think?