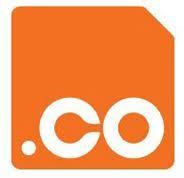 .Co is next up in our series of taking a look at the Non coms. Checking in on where the top 10 biggest sales in the extension are up to lately. ( Sales data courtesy of Namebio).
.Co has only had two of it's top 10 all time sales take place in the last 3 years.
o.co350,000 USD2010-07-21Private
8.co115,000 USD2015-03-01Heritage Auctions
onlinecasino.co100,000 USD2011-10-19Private
leaf.co89,000 USD2016-10-16GritBrokerage
feed.co85,000 USD2018-06-04Sedo
cruises.co82,500 USD2012-09-19Private
e.co81,000 USD2010-08-12Sedo
business.co80,000 USD2011-05-26DomainMarket
lyrics.co80,000 USD2006-02-21Private
mesothelioma.co76,000 USD2010-09-29.CO Landrush Auctions
O.co the most celebrated and hyped of all .co names is currently a redirect to Overstock.com.
8.co does not resolve.
OnlineCasino.co a casino guide type website with links to online casinos. These types of sites look to earn affiliate income.
Leaf.co has a landing page that says Content Lab in the upper left hand corner and prompts you for a log in on the middle of the page.
Feed.co is a developed website for the French smart food startup.
Cruises.co 503 Service Unavailable
E.co holding page, letting you know they are not ready yet but sign up to know when they will go live.
Business.co Sedo parked page.
Lyrics.co Sedo parked page.
mesothelioma.co does not resolve.