The Boston Wine Expo is next weekend, and if you don't have tickets already you can get them
here for $10 off
! If you've never been before, definitely make sure to check out
my tips on getting the most out of the expo
.
   I recently had the opportunity to try out a couple of different products that will be featured at this wine expo including some delicious duck from
Maple Leaf Farms
and some great wines from
Hope Family Wines.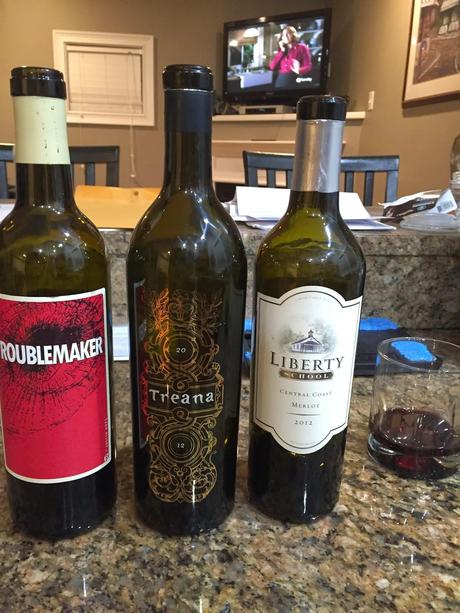 I tried and enjoyed three reds from Hope Family, but my favorite was by far the Treana.
Treana: a blend with notes of ripe dark fruit and spice
Liberty School Merlot: flavors of rich dark fruit, perfect with pork or duck
Troublemaker: a very interesting take on a classic Rhone Blend
   I also enjoyed sampling a few different duck products from Maple Leaf Farms including duck breast, duck bacon, and roasted half duck with orange sauce. I used the duck breast and bacon in one meal to make a delicious crispy skinned duck with spinach sauteed in bacon fat and served with bits of bacon and garlic.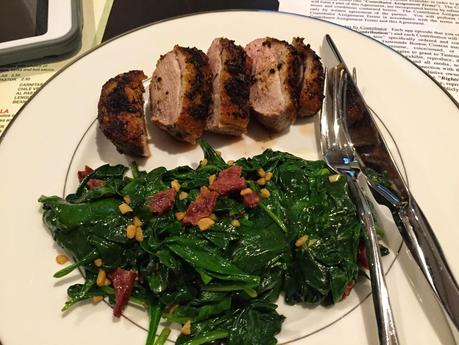 To get the duck to that perfect balance of crispy skin and pink juicy center, I seasoned and seared it on the outside for 7 minutes and then finished it in the oven at 375 for about ten minutes.
   The duck with orange sauce came pre-cooked, and was a perfect quick meal on a night when I came home late from work. I'll admit it looks a little boring without any sides, but I honestly didn't need any! I enjoyed this with a nice glass of red wine, and it was delicious!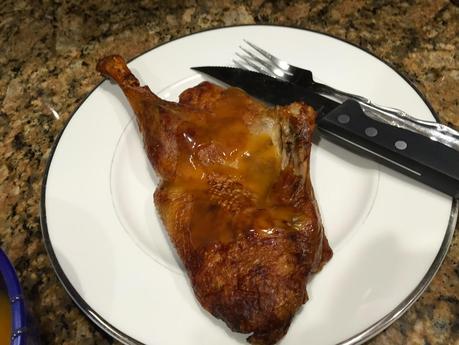 Maple Leaf Farms and the Boston Wine Expo are co-hosting a
twitter chat
tomorrow night at 8PM EST. I'll be participating, so be sure to join in using the hashtag #BWEChat.
Participants will have a chance to win great prizes including a pair of tickets to the Wine Expo!
   Also, make sure to check out both Hope Family and Maple Leaf Farms at the expo - you will not be disappointed!
Disclosure: I received these products free of charge, but the opinions are my own