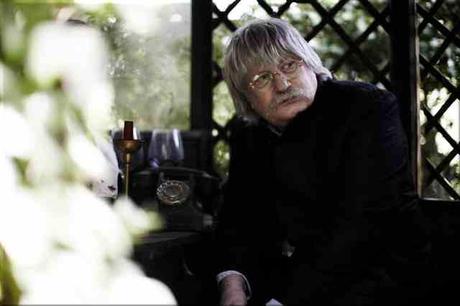 On the 26th of March Karl Jenkins OBE releases his brand new EMI Classics album "The Peacemakers" which will be performed live at the Llangollen International Eisteddfod on the 5th of July this year. He will conduct a choir of 300, the largest choir ever to be assembled on the Llangollen International Festival stage.
He will be joined by Cardiff Singer of the World 2011 winner Valentina Nafornita, Texaco Young Musician of Wales winner Steffan Morris and a spectacular 300 voice choir to perform his latest exciting work.
Choirs from all over Wales will perform his work including C么r Caerdydd, Sirenian Singers, C么r Ieuenctid M么n, and C么r y Cwm as well as the Fezeka Choir from South Africa and the Llangollen International Choir.
Karl Jenkins conducted his 'Mass of Peace' in 2010 on the pavilion stage. He was also Day President in 2005.
"It's such a privilege to be invited back to perform at the Llangollen International Eisteddfod this year and I'm very excited my work will be performed on such a prestigious stage" says Karl Jenkins
The Peacemakers offers inspiration and solace for a time in need of both. It features texts from some of the greatest peacemakers throughout history, including His new work includes texts from Ghandi, Martin Luther King and Nelson Mandela, the Dalai Lama, Albert Schweitzer, Terry Waite as well as Shelley, as well as texts from the Bible, Quran, Hindusim and new text specially written by Terry Waite and many more… . The work extols the Llangollen message of peace.
"The Peacemakers is dedicated to the memory of all those who lost their lives during armed conflict and, in particular, innocent civilians," Karl Jenkins said recently. "When I composed The Armed Man: A Mass for Peace for the millennium, it was with the hope of looking forward to a century of peace. Sadly, nothing much has changed."
This year he joins an all star line up including stars like Wynne Evans, Alison Balsom, Nicolla Benedetti and Leslie Garret and West End stars including Alfie Boe and John Owen Jones, and the Royal Philharmonic Orchestra.
Musical Director Eilir Owen Griffiths says "I'm really looking forward to hearing his new work performed live in Llangollen it will certainly be one of the highlights of the festival, it's a great honor for our newly formed Llangollen International Choir to perform with a world famous composer."
2012 Concert Schedule In Full
Tuesday 3 July 2012
Opening Ceremony: One World, One Stage, One Llangollen Welcome
– Performances by some of the best and most colourful competitors of Llangollen 2012
Tickets -
£15, £10
Wednesday 4 July 2012
Queen's Diamond Jubilee Concert
Alison Balsom, Lesley Garrett and Nicola Benedetti with The Royal Philharmonic Orchestra
Tickets
- £35, £28, £15
Thursday 5 July 2012
Alfie Boe at Llangollen
featuring All Singing, All Dancing Show Choirs competition
Tickets
- £30, £20, £15
Friday 6 July 2012
Karl Jenkins' The Peacemakers and Valentina Nafornita
(Winner – Cardiff Singer of the World 2011) and

Steffan Morris

(Winner Texaco Young Musician of Wales)
Tickets
- £25, £20, £15
Saturday 7 July 2012
Choir of the World – The Pavarotti Trophy
Tickets
- £25, £20, £15
Sunday 8 July 2012
Grand Finale – Wynne Evans, John Owen Jones, Mark Evans, Fflur Wyn,
C么r CF1
and many more
Tickets
- £25, £20, £15
The Eisteddfod:
Six days of the best music and folk dance from all over the world in one place! More than 4,000 competitors, from over 50 countries will take part, including some rare visitors from South Korea, China, Moldova, Slovakia.
Full booking info:
Reserve your tickets now

! 

Online booking at 
www.international-eisteddfod.co.uk 
Box Office: 01978 862001 9.30am to 4.30pm weekdays.
Email 
[email protected]
By post: Llangollen Eisteddfod Box Office, Royal International Pavilion, Abbey Road, Llangollen, LL20 8SW.
Season Tickets: amazing offers!
Become a Season Ticket Holder or a Friend of the Festival to have access to priority seating arrangements and great offers;
Platinum Season Ticket
– £185 (Days and evenings, except Tuesday day. Official Souvenir Programme included) 
Gold Season Ticket
- £125 (Valid Tuesday to Sunday CONCERTS only) Official Souvenir Programme included
Silver (Day) Season
- £70 (Valid Wednesday to Saturday Competitive Session only)
Weekend Ticket
– £80 (Friday – Sunday evening concerts including Saturday day)