I'm delighted today to have Julie Croucher on the site, sharing one of her favorite places. Julie is a honeymoon and travel planner, working independently but also in conjunction with a number of tour operators, so she is able to offer a fantastic, rather unrivalled service. If you're struggling to plan your honeymoon, or if Chole Mjini Lodge strikes your fancy, do check out her website and get in touch.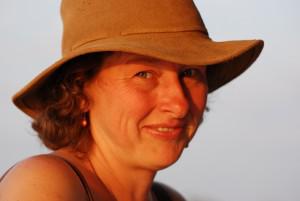 Tell us about one of your favorite places to stay
Chole Mjini Lodge on Mafia Island in the Indian Ocean (Tanzania).
What's so special about it?
It's a true Robinson Crusoe castaway island – you step back in time, immerse yourself in the atmosphere of calm and comfort and escape the rat race!  The staff are lovely, the food fresh and wonderful, and the wine cold. Diving, snorkelling and exploring by boat takes you to nearby sand banks and small islands.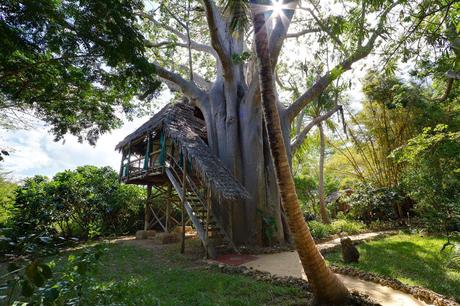 For you, what was the highlight of your stay/visit here?
Sleeping in our treehouse with the sea breeze blowing through the mossie nets, looking out over the leafy canopy to the ocean beyond ….
What's the local area like?
Walking around tiny Chole island and being invited into peoples homes, school and clinic, you experience true rural life in Africa; you can play footie with the kids, have a cuppa with the ladies, wander through the mangroves to the beach and watch the fishing boats. Surrounded by old Omani ruins, Chole Island has an other-worldly atmosphere – I didn't want to leave!
Would you visit again?
I can't wait to go back!