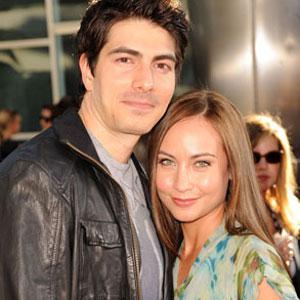 True Blood's Courtney Ford (Portia Bellefleur) announced on her Twitter page that she is expecting her first child; it was then confirmed by her husband Brandon Routh on his Twitter Page. The news was first announced on eonline.com. In the article it was revealed Brandon Routh announced they were expecting.
Courtney and Brandon said:
"It's been so hard keeping the news to ourselves," Routh admitted to People. Added Ford, of her growing belly: "It started getting difficult to hide what was happening. Flu and food poisoning excuses only work for so long, and by the last episode I could no longer button my pants! I just tried to joke that I had a big lunch."
Ford met Routh in 2003 when he was a bartender in Hollywood, years before he played Superman. The couple married in November 2007.
Source: eonline.com – Brandon Routh and Wife Courtney Ford Expecting First Child
(Photo: Jeff Kravitz/FilmMagic.com via eonline.com)