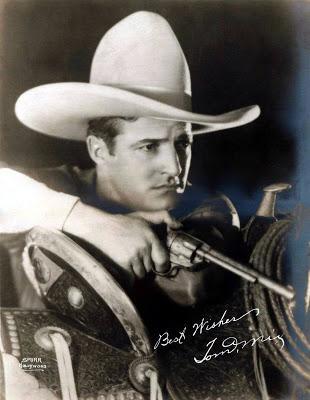 Tom Mix did his own stunts long before there were stuntmen and doubles handling the dangerous stuff. His silents for Fox were big box office and kept that studio solvent.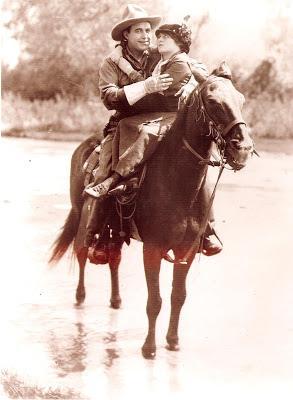 One of the top box office stars of the 1920s ...
Tom Mix has his own star on the Hollywood Walk of Fame.  In 1958, he was inducted into the Western Performers Hall of Fame at the The National Cowboy and Western Heritage Museum, Oklahoma City, Oklahoma. And at the 1987 Golden Boot program, Mix was the recipient of their In Memorial Award.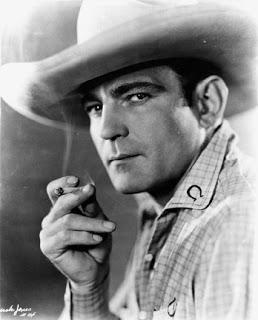 Tom Mix was a genuine Hollywood legend and his lavish lifestyle reflected that status, as his salary at Fox reached $17,500.00 ..... PER WEEK.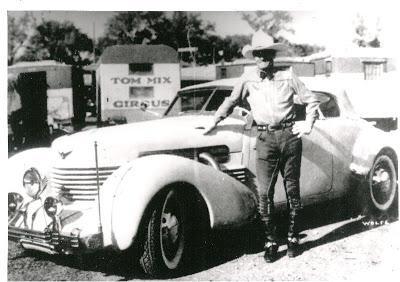 Tom Mix, loved fast automobiles, and drove them with accelerator to the floorboard.  Over the years, the ownership of the Mix death car has changed several times. In August, 2009, it was sold at a Bonhams auction and there's some info and photos at:http://www.bonhams.com/cgi-bin/public.sh/pubweb/publicSite.r?sContinent=USA&screen=lotdetailsNoFlash&iSaleItemNo=4225432&iSaleNo=17327&iSaleSectionNo=2#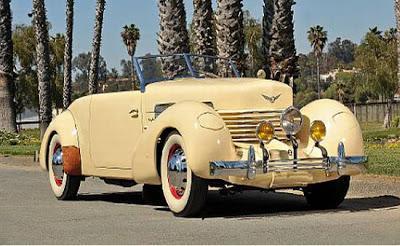 AUBURN CORD DUESENBERG
After all these years, the iconic star's personal toy, the 1937 Cord 812, will now be out in the open again, at the Amelia Island Concours d' Elegance in 2012. 
click for information.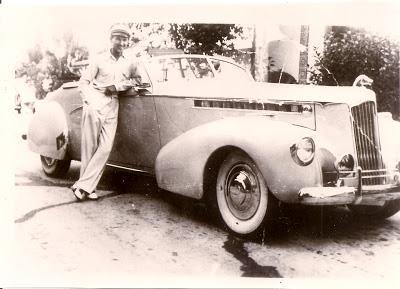 When my grandfather, Preston Williams, met Tom Mix in Hollywood, in 1927, he called his brother Tom Lyle and told him he had to get to California and see Mix's car collection.  Tom Lyle and Emery not only took Preston's advice, they eventually moved to California, bought Rudolph Valentino's home in Hollywood and like Tom Mix, had this custom, 1940 Packard Victoria, made by Bowman and Schwartz.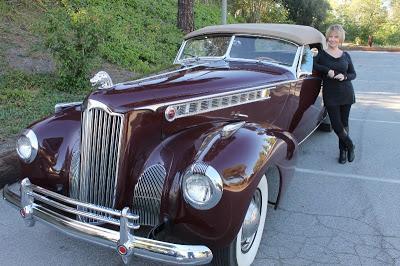 Here is Tom Lyle's Packard Victoria today, owned and restored by Bill Snyder in California.