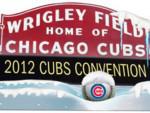 After the high of interacting with Cubs president Theo Epstein and other Chicago Cubs, Cubs Convention attendees must wake to the realization that the biggest ovation this weekend was reserved for a soon-to-be 35-year-old reliever.

While Kerry Wood remains a popular Cub and still has some life left in his right arm, he still comes at the relative bargain price of $3 million.
Wood and the Cubs agreed to a one-year deal
to keep the reliever in Chicago for one more season.

New manager
Dale Sveum put to rest
any Cubs fans' delusional hopes that top free agent Prince Fielder will eventually land in Chicago.
"There haven't been any discussions with us for Prince, that's just not going to happen,"
Sveum said at this weekend's convention.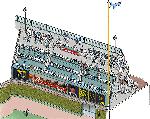 The Cubs are apparently going the Fenway Park route, squeezing every last dime out of their old, lovable, decrepit ballpark. It was announced that the team is adding some extra seats, a patio, and a jumbotron to the right field bleachers before opening day. I'm waiting for the $500 inside-the-scoreboard seats to someday be revealed.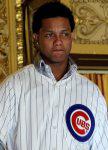 Cubs shortstop Starlin Castro was back in town Friday,
showing up at the Cubs Convention
, but not after being interviewed all night by police as part of their investigation into an alleged sexual assault Castro is being accused of. Castro received a warm welcome from Cubs fans at the convention, throughout the weekend.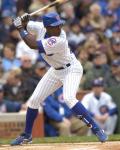 Cu
bs chariman Tom Ricketts indicated that he'd be willing to "eat more salary",
if necessary, if it was beneficial to the team. While he didn't mention the Cubs' $54 million man, Alfonso Soriano, his comment would be a strong indication that if Soriano agreed to a trade and there were potential MLB buyers, Soriano's outfield-hopping, hit-a-fly-ball and stare, swinging at pitches in the dirt, no-base-stealing act would leave town soon.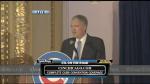 For those that missed Cubs radio broadcaster Pat Hughes' introductions at the Cubs convention, here's video of the entire kickoff to the weekend, courtesy of Comcast SportsNet Chicago.
-James Kries