I've been asked before on how I keep a happy family.
Well, it's not that my family is perfect or that we do not go through any of the doom-and-gloom despair that every family faces now and then. Yes, we do. This is especially true when you are stuck overseas with only your partner and kids 24/7 because like it or not, in times of both hope and turmoil, your home remains as your
only
sanctuary.
Four years of living abroad has let me learnt a thing or two about building a happy family and for that, I'm deeply thankful.
Here's how we strive to do it.
******
1) Family time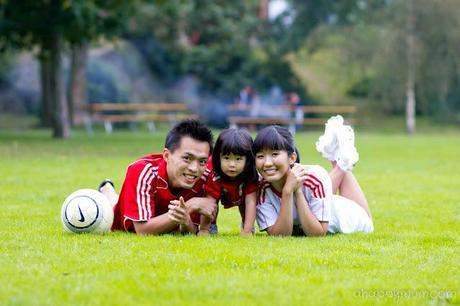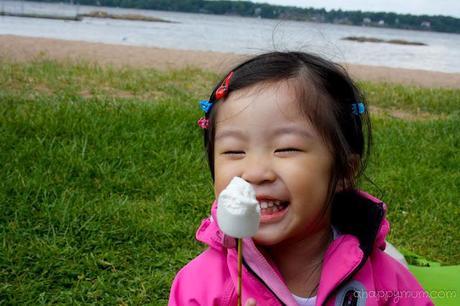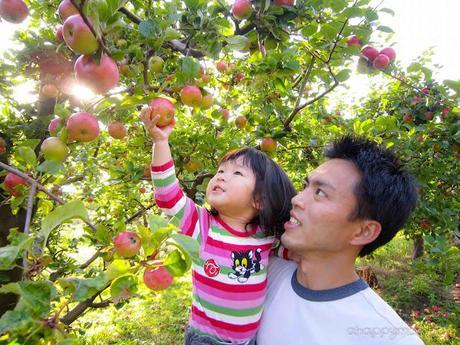 The good thing about living overseas is that we devote every weekend to our family solely. We like to spend what we call 'quality family time' and if given a choice, we prefer to indulge in outdoor activities. Our favorite pastimes include picnicking, swimming and visiting carnivals. When we run out of places to go, there's always the park where we can have a stroll, play ball, feed the ducks or just run around and have a game of tag.
2) Family trips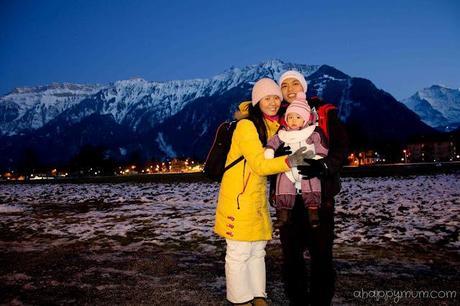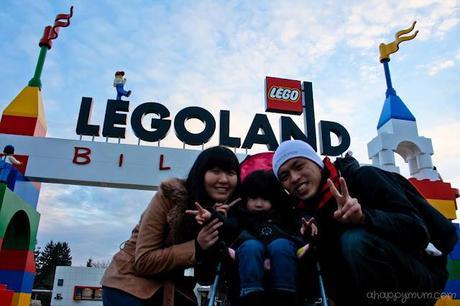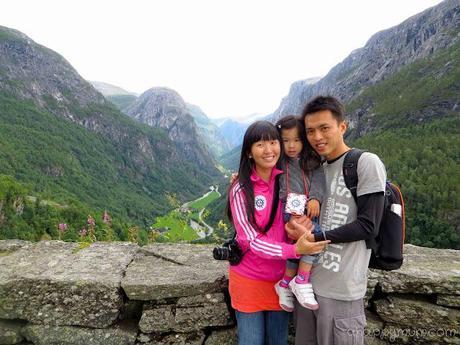 You probably know from my
Travelogue
that we've set foot on more than 20 cities to date. Yes, we are extremely lucky to be able to go on overseas vacations during the summer and winter holidays, as well as go on road trips on long weekends. Besides the opportunity to witness beautiful sights and experience new things, what I cherish most about vacations is the chance to bond with my family and create happy memories that will last for a lifetime.
3) Family togetherness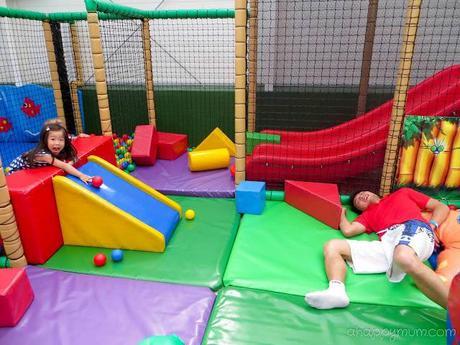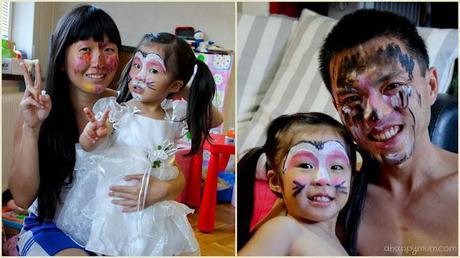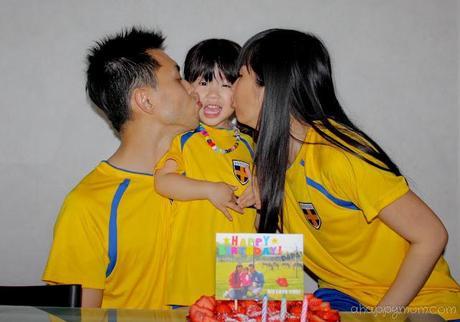 We like to do things together as best as we can. We go out as a family, we eat as a family, we sleep as a family, we read a book as a family, we play as a family and we laugh as a family. Yes, it might not be practical at times to have both parents looking after one toddler, but this concept of 'togetherness' is vital in how we maintain a close-knit family and therefore we avoid saying things like "I'll do the laundry, you bring the kids out" or "Can I stay home to rest while you all sweat it out?".
In addition, here is my two cents worth with 12 tips on how you can build a happy family.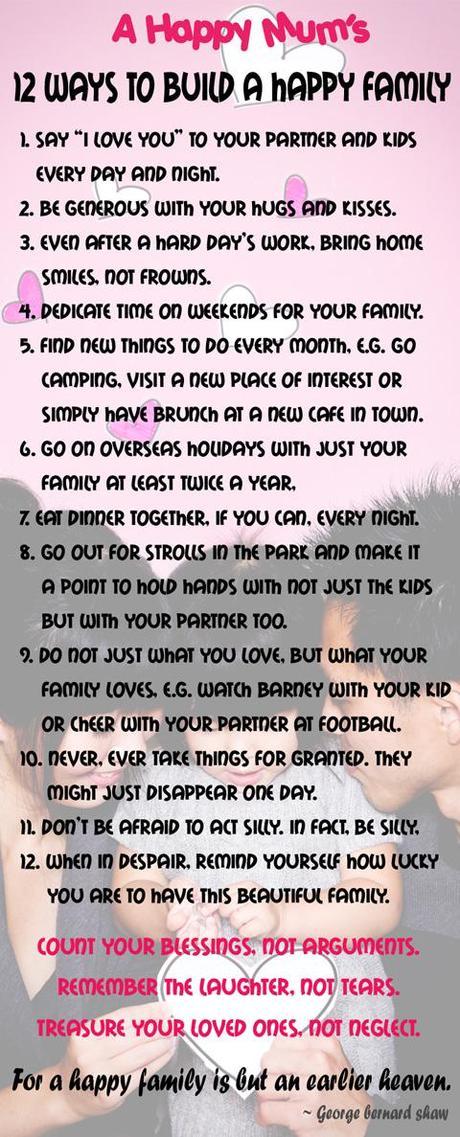 Remember that a happy family is not something we can pull out of a hat. Indeed, a strong family feels magical, but to make this magic happen, it takes a good deal of courage, prudence and resolution every step of the way. If you give up,
*poof*
the magic disappears instantly.
So, let us all work hard and may all of us enjoy the bliss of our earlier heaven!
How do you build a strong and happy family?
******
Hereby, I'm thrilled to announce that I'm officially an
NTUC U Family Blog Champion
and am a step closer to fulfilling my all-time aspiration of building happy families around the world!
Introducing U Family U Family
, an initiative by NTUC, is a community that advocates the building of strong and happy families by championing work-life integration for working families. It organises family bonding events, networking lunches for like-minded working parents and interest group get-togethers. U Family makes networking accessible, parenting information available and family activities affordable.
On the U Family website
www.ufamily.org.sg
, you can also find a collection of parenting articles which provide useful and interesting tips on topics such as dealing with constipation, raising a good eater and talking to your kids about the birds and bees.
For readers living in Singapore, here are some of the upcoming U Family events which you might be interested to attend.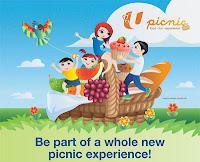 U Picnic  Date:
06 Oct 2012, Saturday
Time:
5:00 PM
-
9:00 PM
Venue:
Marina Barrage
Weekends are perfect for a fun-filled picnic outing with your family!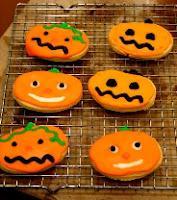 Pumpkin Face Cookies Baking Workshop by NTUC Club  Date:
27 Oct 2012, Saturday
Time:
1:30 PM
-
3:00 PM
Venue:
United Square
Halloween is coming! Join in this parent & child pair workshop and learn how to bake yummy Pumpkin cookies.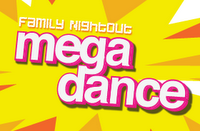 Family Night Out Mega Dance Date:
24 Nov 2012, Saturday
Time:
7:00 PM
-
10:00 PM
Venue:
The Coliseum™, Hard Rock Hotel® Singapore
Hit the dance floor as a family with latest music hits including the Korean smash hit "Gangnam Style"!
Guess what?
You can catch the hubby, Angel, me and my big tummy grooving to the music at the Mega Dance event, (
Yes, Singapore, we are coming back!
) so don't miss it for the world! 
******
I am an NTUC U Family Blog Champion. U Family is a community that advocates the building of strong and happy families by championing work-life integration for working families. Be part of U Family, and be the first to know about their many unique activities. Sign up here and get a welcome gift too while stock last.
Disclosure: This post is written partly due to an invitation to be an NTUC U Family Blog Champion. No monetary compensation was received and all opinions and text are my own.