For a first timers like us, a city like Shanghai seems a little overwhelming, so for our trip, we chose a place that would remind us of home. For three days, Lanson Place Jin Qiao Shanghai gave us just that, and it was the perfect base in one of the largest cities in China. Read more…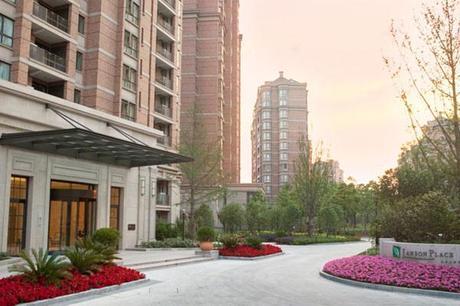 Lanson Place Jin Qiao Serviced Residences Shanghai is located inside a secure, upscale residential enclave occupied mostly by expats. Sure, it may be away from the hustle and bustle of the city, but accessibility isn't a problem because aside from numerous taxis plying the area, the Jin Qiao Station of the very extensive Shanghai Metro is a mere three-minute walk. Also adjacent to the property is a community mall with a handful of shops, and local and international restaurants.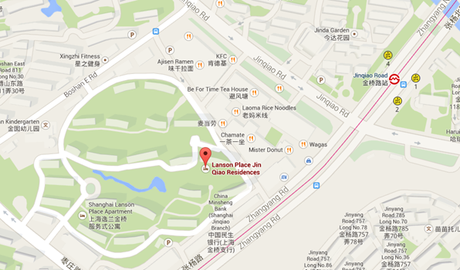 Arriving late into the night, we were let into their stark lobby, which remained silent most times of the day. Only during mornings did we see a few expats—their main clientele—populate the area to wait for a cab or catch the metro. It's a very exclusive place, indeed.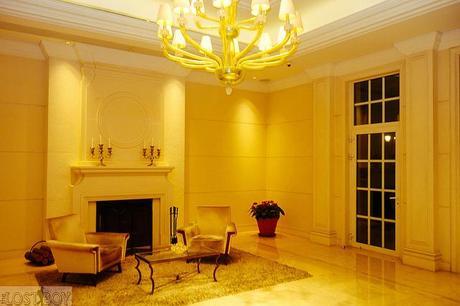 After our stay arrangements had been fixed and made known to the local police as per protocol, we were shown our expansive two-bedroom suite. The first adjective that came to mind was homey. Western in design and feel, it's one of those posh apartments any urbanite would love.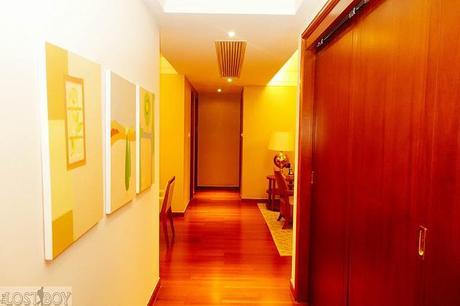 The unit is laid out across a spacious 115 square meters divided into a living area, a kitchen with laundry, a dining area, master and guest bedrooms with respective bathrooms, and two balconies.
The neutral-colored bedrooms, one larger than the other, both feature a comfortable bed with quality linens and pillows, a speaker dock, and a flat screen TV. Meanwhile, the bathrooms, elegant in marble, are both clean and supplied with towels and deluxe bath amenities. The bathroom inside the master bedroom even has a tub fitted into it.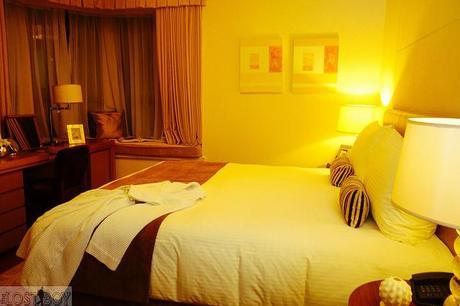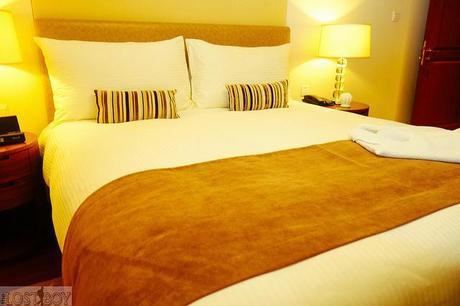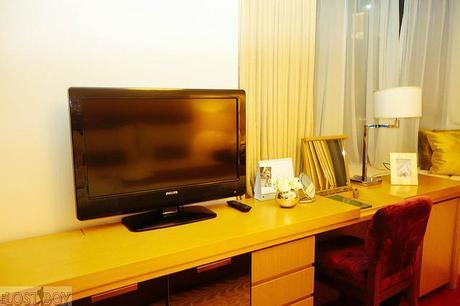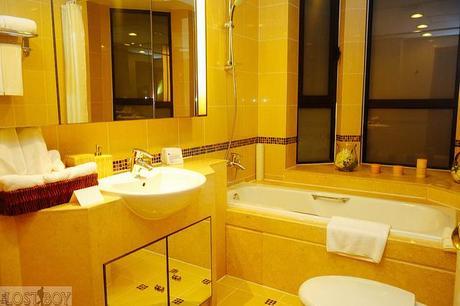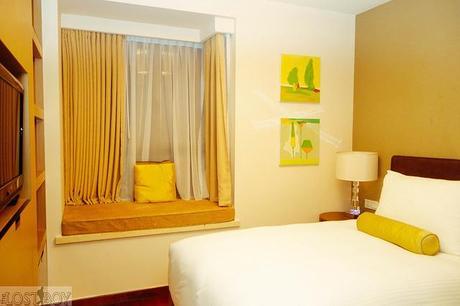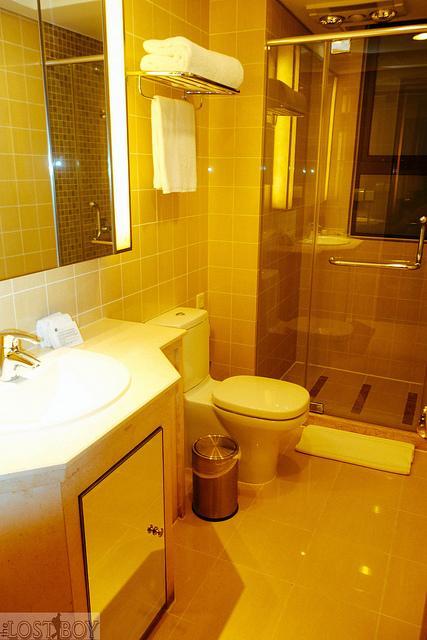 The kitchen, on the other hand, comes equipped extensively with an electric cooktop with a range hood, a convection oven, pots and pans, a set of kitchen utensils, dinnerware, a two-door fridge, an electric kettle, a microwave, a bread toaster, a washing machine, and a clothes dryer. It's got everything a tourist or expat would need.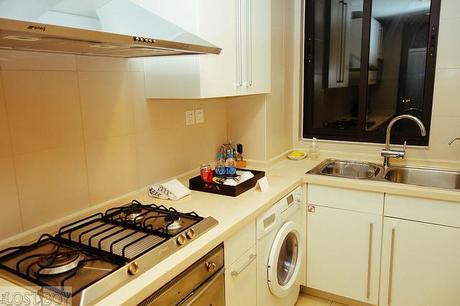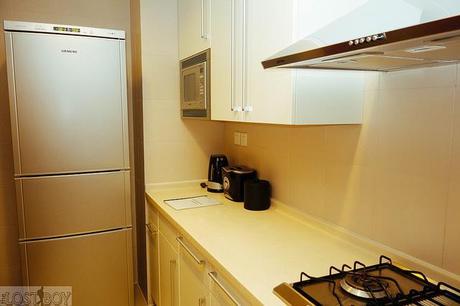 And the warmly-lit living area provides much relaxation after a long day out with its cozy couches, large LED TV, and home entertainment system. The earth colors and ambient lighting shared by the living and dining areas add a lot to the encompassing homey appeal of the unit.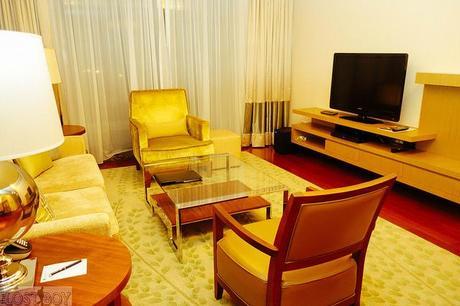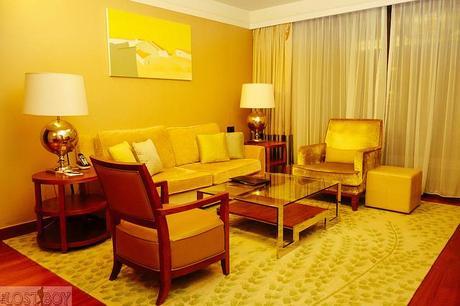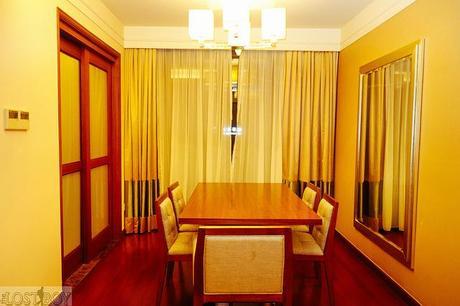 Simple breakfasts are served at the building's elegant Parisian-themed sitting rooms, and there's also a business center for residents who wish to check and print e-mails.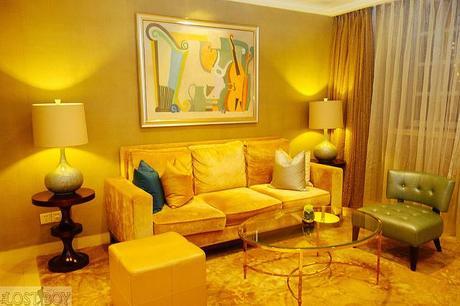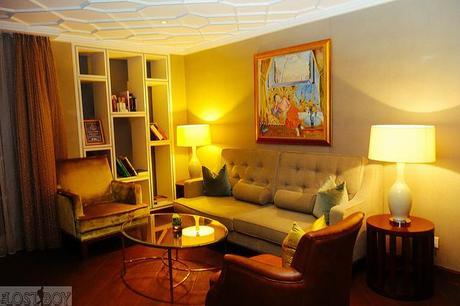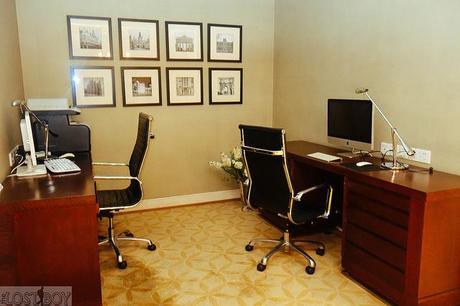 Lanson Place Jin Qiao Serviced Residences Shanghai is a great base to explore the city. Its suites, elegant and furnished well, give a reminder of home, and service, while limited, is pleasant. We greatly recommend the place to those who are looking to stay a while in Shanghai.
LANSON PLACE JIN QIAO SERVICED RESIDENCES SHANGHAI
Lane 399. Zao Zhuang Road, Pudong District, Shanghai, China
Telephone: +86 21 5013 3888
Email: [email protected]
Website: jinqiao.lansonplace.com
Social Media: Facebook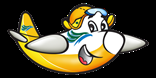 Cebu Pacific Air, the Philippines' largest national flag carrier, flies from Manila to Shanghai daily. The outbound flight departs Manila at 8:20 PM and arrives Shanghai at 11:45 PM, while the return flight departs Shanghai the next day at 12:30 AM and arrives Manila at 4:00 AM.
For bookings, call +63 2 702 0888 (Manila) or +63 32 230 8888 (Cebu), or visit www.cebupacificair.com. Get the latest updates and seat sales by following their official Facebook and Twitter accounts.