Pretty sad when just one murder and 13 others wounded is considered a good weekend. But it's Chiraq, after all.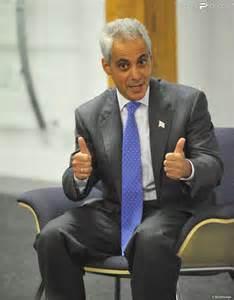 MyFoxChicago reported Sunday afternoon that 14 people had been shot — one of them fatally — across Chicago since late Friday.
The homicide happened at 12:30 p.m., when a 25-year-old man was walking in the 1600 block of West Howard when someone walked up and shot him in the chest and back, according to Chicago Police. He was taken to Presence Saint Francis Hospital in Evanston, where he later died, police said.
The two latest non-fatal shootings happened within half an hour – see if you spot a similarity:
A 24-year-old woman was shot in the head in West Ridge's 6000 block of North Western Avenue. She walked into Swedish Covenant Hospital about 4:15 a.m. and her condition was stabilized, police said.
About 3:50 a.m., a 16-year-old boy was shot twice in a drive-by attack in Irving Park.He was sitting in a vehicle in the 4100 block of North Drake when another car pulled up and someone inside started shooting. The boy was struck in the shoulder and back and the driver took him to Swedish Covenant, where his condition was stabilized, police said.
Nothing good can be happening in Chiraq between 3:00 – 5:00 am in that city. Nothing.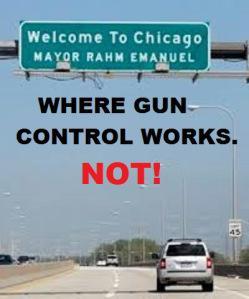 See also:
Gun control, Chicago style: 2 dead, 8 wounded in separate shootings

Chicago police say father of 6-year-old who shot and killed 3-year-old brother got gun illegally

Gun control, Chicago style: More Than 50 People Shot for the Second Weekend in a Row in Chicago

No holiday respite for Chicagoans: 5 killed, 22 wounded in Labor Day weekend shootings

3 killed, 23 wounded in weekend shootings across Chicago

Another typical weekend in Chicago: 4 killed, 29 wounded

Same 'ol, same 'ol in Chicago: 2 killed, 25 wounded in weekend shootings

Another typical Chicago weekend: 35 shot — 1 fatally — in gun violence

Hey #blacklivesmatter and #gunsense crowd: More shootings in Chicago this past weekend

Gun control, Chicago style: 3 dead, 31 wounded in weekend shootings

Another deadly weekend in Chicago: 4 killed, 18 wounded in shootings

The Chicago Way: Too many dead & shot, and father of 7-year-old victim is notorious gang member who won't cooperate with law enforcement

Another brutal weekend: 40 shot, 1 fatally, in Chicago gun violence
DCG