The City of Carcar is located some 40 kilometers from Cebu City and is reachable by an hour's bus ride. Noted as a heritage city for its remaining colonial houses and the beautiful St. Catherine of Alexandria Church, Carcar's other primary must-do is a sample of its food.
Due to a curveball from a trip I took during the summer, my feet took me to Carcar to have a taste of what it has to offer. The extreme heat and humidity did not deter me from having this awesome food experience at the Carcar City Public Market. Below, I list my eats. Read more…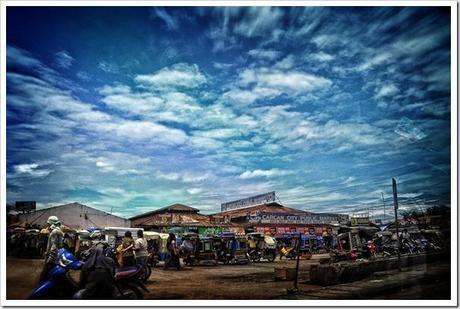 Budbod – These are traditional Filipino rice cakes, which are basically rice simmered in coconut milk and sugar and then wrapped in banana leaves. Called suman in the Tagalog regions, these fragrant cakes are available at the market's painitan or morning eateries at only 5php apiece.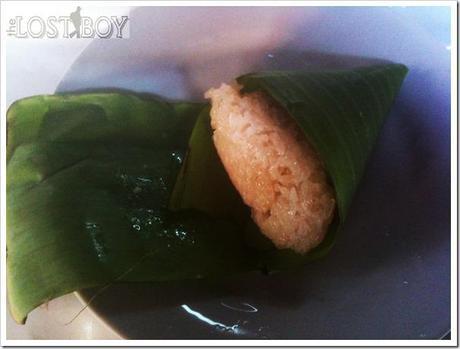 Bibingka – Bibingka are also filling rice cakes, only that they are made of glutinous rice flour instead. Topped with margarine, these treats are usually "baked" in charcoal-lit clay ovens with the top of the cake slightly burnt. I got them at only 5php, too.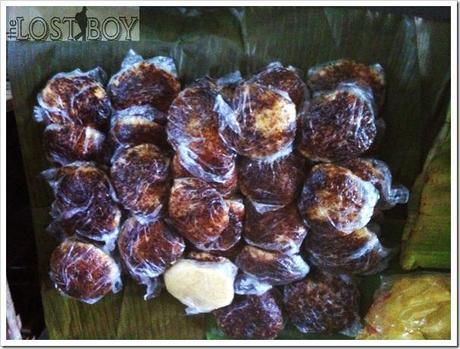 Puso – One of Cebu's signature food items, puso are a unique way to enjoy the favorite Filipino staple. Shaped like hearts, puso are rice steamed inside meticulously weaved coconut leaves. They sell by the size at the market—some sell as cheap as 3php, while some sell at 5php.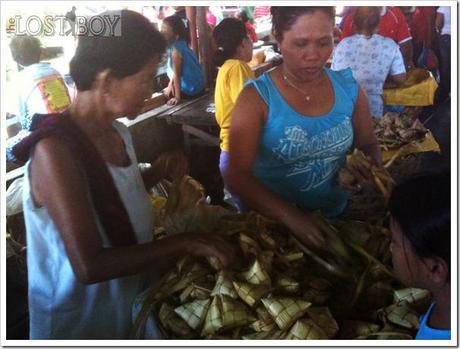 Ampao – One of Carcar's most popular treats, ampao are toasted rice, also called pinipig, bound together by a syrup made of sugar. While "syrup" and "sugar" may put you off, rest assured that these treats are only mildly sweet. They only cost 15php for a pack.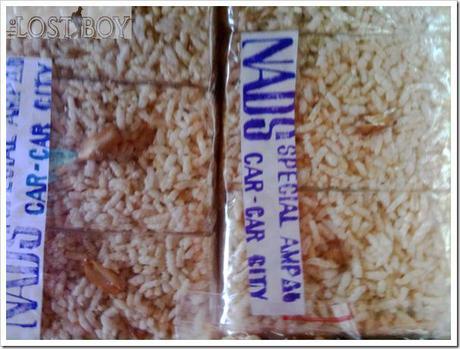 Bucarillo – Reminiscent of bukayo back in the Tagalog provinces, bucarillo are young coconut or buko strips sweetened by sugar, colored brightly with food coloring, and lastly shaped into roses. Honestly, I found these Carcar treats too sugary, but if you have a sweet tooth, by all means, indulge. They are sold for 10php for a small pack.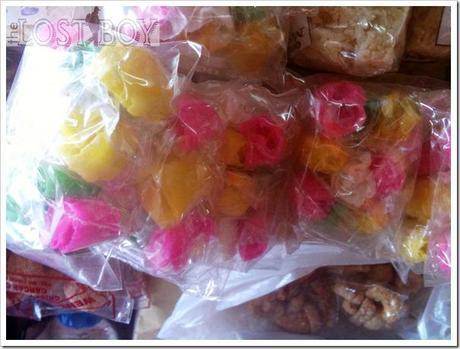 Lechon – The legendary roasted suckling pig is a top delicacy in parts of the island province of Cebu, and Carcar claims that their take is a cut above the rest. Sold as a whole pig, in kilograms, or even a fractions of a kilogram, Carcar's lechon was an instant favorite for me. While usually the highlight of the lechon is the crisp skin, the meat of Carcar's lechon was astoundingly tasty, thanks to the juice or sauce of the lechon that was smothered over the meat. While the recipe varies, a local told me that Carcar lechon, which is best partnered with the puso pictured above, is usually cured with salt, Sprite, and lemongrass. The going price at the market is pegged at 300php a kilogram.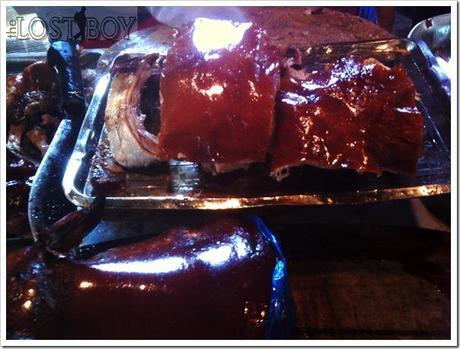 Ginabot – Known as chicharong bulaklak back in Manila, ginabot are actually pig intestines dried, salted, and then deep-fried. As if the cholesterol from the lechon is not enough, ginabot are a tasty, not-for-the-faint-hearted side, along with other pig organs, such as the ear. Surprising how it's cheap in Carcar too, as it only sells for only 20php a portion.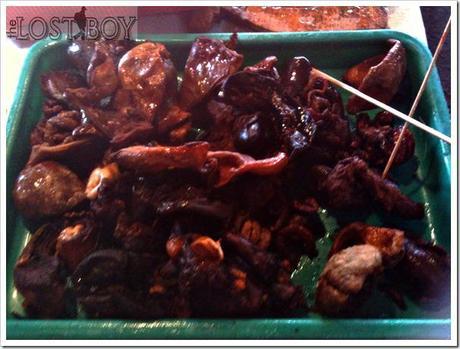 Chicharon – Carcar's pride chicharon tops the other versions I have tasted around the Philippines, and that's not just an exaggeration. Dried and deep-fried with enough fat and meat, chicharon can be enjoyed by itself or with a cup of rice, like I did as I got home. Several stores sell chicharon in the market, but I was only able to sample two. I highly recommend Bebie's Chicharon (+63 32 487 5501). Nay Bebie sells them at only 20php per small packet.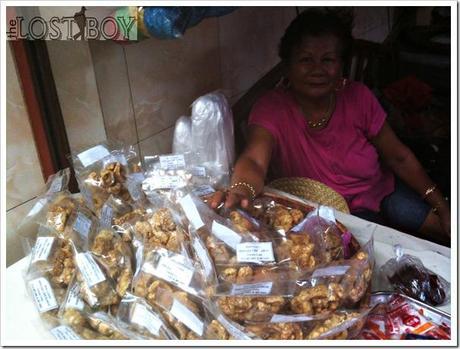 Sure, people may say that chicharon and lechon will do nothing but raise triglycerides, blood pressure, and cholesterol levels, but it's all about eating in moderation. 
And as sinful as some of the food above are, the City of Carcar is well worth the visit for its heritage and mouthwatering food.
How to get there: The City of Carcar is some 40 kilometers from Cebu City (Google Maps). From Cebu City, it is reachable by bus from the Cebu South Bus Terminal along N. Bacalso Ave. and near Jones Ave. (Google Maps). Several operators ply the Cebu-Carcar route, but Ceres Liner's comfortable, air-conditioned yellow buses are recommended. Fare per way is around 60php.


The Pinoy Travel Bloggers group holds a monthly Blog Carnival, wherein participating bloggers write about a singular theme. Mechanics and archives are found in Estan Cabigas' Langyaw page here. For the month of July, we write about awesome food experiences while traveling in the Philppines as hosted by Anton Diaz of Our Awesome Planet.