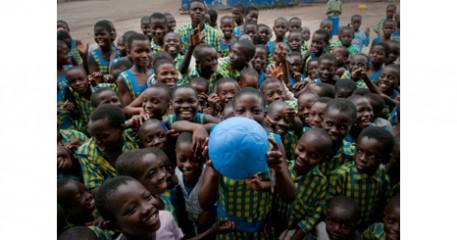 Streetfootballworld
, a international network of organizations, has
historically affiliated only with non-profits.
However, this month, a
Certified B Corporation
broke the mold.
 Streetfootballworld sees football (soccer) as a tool to empower disadvantaged young people all over the world and create social change. They are partners with, and in many ways serve as, the non-profit/social benefit arm of FIFA, the most significant international soccer federation in the world. In fact, streetfootballworld is currently the largest international network of organizations working in the field of "sport/soccer for development", uniting over 80 organizations in more than 50 countries. 
In order to maintain a strong social mission, the organization has limited affiliation to non-profits who share their vision of creating a better future for young people through collaboration. However, this month, thanks to the credibility of B Corp Certification, One World Futbol became the first for-profit affiliate. 

By becoming an affiliate member One World Futbol advances their mission to bring soccer balls –which were specifically designed for harsh environments- into the hands of youth who need them most. The B Corp will provide streetfootballworld programs with their durable balls, thereby saving the network the cost of repair kits and pumps. In return, One World Futbol gains access to new networks and channels for distribution, as well as exposure to socially driven soccer organizations.
By 2015, streetfootballworld hopes to impact 2 million young people through their partner and affiliate organizations. That means millions of opportunities for One World Futbol to distribute their soccer balls to those in need.  The company is excited for the future and their B Corp Certification made it possible. Being B Corp Certified proved that One World Futbol is a a new kind of business, one that aims to use the potential of a for-profit structure to fulfill a social mission.
Be Sociable, Share!