‪A happy fool is after all happy. Many fools are religious ones, such as I.  As they might say, a fool and his religion are soon….. well, you know.
Religions change and cease to exist. Rocks turn to dust. Ideas float and diffuse. We die, and with us our convictions. What is real is how we are in relationship with the world. Everything else is a dream‬.Andrew Furst
If you enjoyed this post,  please like and share.







Quotes -The path to right view is an arduous walk through fields of manure.
Subscribe to My Newsletter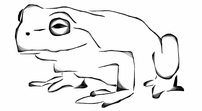 Join me for a little peace through reflection, art, video, sound, and poetry Leave this field empty if you're human:
The post A Fool and a Happy One – Thoughts written by Andrew Furst appeared on Andrew Furst.