Well, here we are again. Another month has passed and February has been one of those months that simultaneously drug by slowly, but disappeared at lightning speed. I know, that makes no sense, but it's somehow true! So here we are and I have a slew of Monthly Favorites for you!

J

(At least I'm posting something, right?

J

)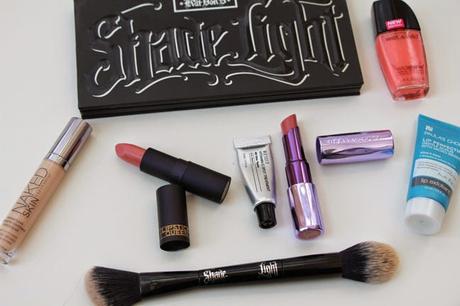 First, I have a rather surprising favorite. It's one of the many contour palettes that's hit the market – the Kat von D Shade + Light Palette. I'm not really one to bother with contouring at all, but for some reason I decided I needed to pick up one of the new contour palettes. I went back and forth and back and forth and back and forth at Sephora – the sales people thought I was completely insane – trying to decide between the Anastasia and the Kat von D. After about an hour of this, I finally decided on the Kat von D palette. The powders seemed softer and they blend so beautifully! The contour shades are a smidge cooler toned than the Anastasia ones as well, which is what I preferred. I do like that the Anastasia palette allows you to purchase refills and customize your shades if you so choose, but ultimately the Kat von D just seemed like it would be easier for a novice like myself to use. And it is incredibly easy to use! The first time I used it, I immediately wondered why the hell I've never contoured my cheeks before! My face just had so much more dimension and it really does seem to slim your face a bit. The powders are in fact quite soft…perhaps a bit too much because they kick up a fair amount of powder, but it works well and I think the texture is a big part of how easily they blend out on the skin. I'm getting into too much of a full review here, but I have absolutely been loving the Kat von D Shade + Light Palette this month.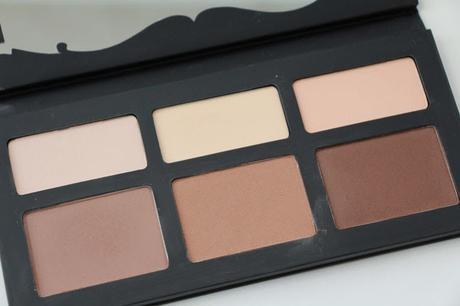 Something else I grabbed from Kat von D during that same crazy Sephora trip was the Shade + Light Contour Brush. Oh. My. God. This brush is seriously incredible! I usually hate dual-ended brushes and was wary of this one for that reason, but I am so glad that I purchased it! It has a fluffy tulip-like end for setting under the eyes or highlighting. Since I had been looking for a synthetic, cruelty-free brush like this, I was definitely interested. The other end is angled and dense, yet very bendable and it really does work beautifully for contouring! They both apply and blend powders like an absolute dream. And I actually find it rather convenient to have them both in one brush because I'm usually in need of both types of brushes at the same time. I just hate the storage issue that comes up with a dual ended brush…there is no good way to keep them. To help with that problem though, Kat von D provided a coffin for the brush. Kind of gimmicky, a bit morbid (though very Kat von D) and quite bulky, but I actually find that I like keeping the brush in it because it fits perfectly, keeps it off the counter and solves the age-old problem of how to store it. So the Shade + Light Contour Brush gets a huge thumbs up from me!

J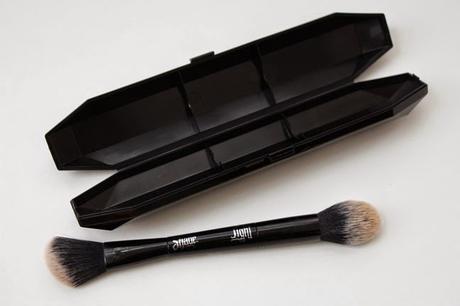 Sticking with newly released makeup, I have a favorite from last month, but in a different shade. It is the Urban Decay Sheer Revolution Lipstick in the color Liar. This is seriously the perfect neutral "my-lips-but-better" kind of color. I absolutely adore these lipsticks! They are certainly not sheer, but they're not so painted on looking like the original Revolution Lipsticks. They have a bit of a sheen to them as well and they just look really effortless and natural. Plus they are insanely comfortable and they last quite well too! I can't think of a negative to them…except maybe the price, but they are still on the reasonable end of non-drugstore pricing at $22. I feel like I need all 10 shades of the Sheer Revolution Lipsticks now!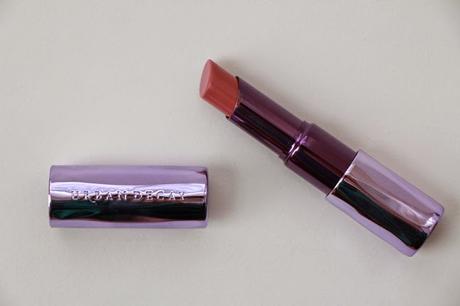 Another lipstick standout this month is the Lipstick Queen Lipstick in Pinky Nude Sinner. Another perfect nude, but not too nude kind of color. Also very comfortable and wears well, but with a bit more of a satin-matte finish. I really enjoy the Lipstick Queen formulas, but I always find it so hard to choose a color! This one is just a hint darker than my natural lip color (which is fairly light, so it may actually lighten many people's natural lip color), but it's still pretty true to the actual tone of my natural lip color – basically it's the perfect pinky nude. Makes you wonder how they came up with the name, huh?

J

If you're in need of a nude lipstick that doesn't look washed out on pale skin and is also quite comfortable, definitely give the Lipstick Queen Pinky Nude Sinner a look!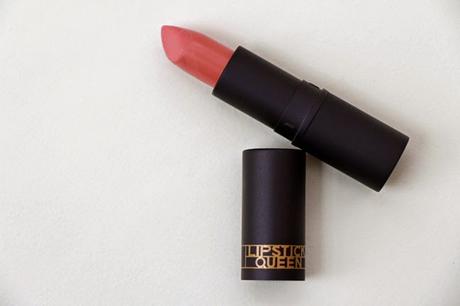 Jumping back to another new Urban Decay product, I have really been enjoying their new Naked Skin Weightless Complete Coverage Concealer. Lately my typical stand-by for under eyes (the NARS Radiant Creamy Concealer) has been looking a bit dry and kind of cakey. Though the coverage of the Urban Decay is not quite as heavy, it is still definitely in the ballpark of a full-coverage concealer, but it's not as thick and it looks really natural on the skin. I find it to have minimal creasing and it never looks dry or creased. It somehow actually looks weightless, if that makes sense. It doesn't quite cover as well as the NARS, but I would definitely still consider it a full-coverage concealer. It's absolutely wonderful and came along just when I needed something different to disguise my increasingly dark circles. It works well on blemishes as well, though I don't find it has the same staying power as the NARS. If I had to choose between the two right now, I think I would definitely pick up the Urban Decay Naked Skin Concealer…and it's a smidge more budget-friendly as well!

J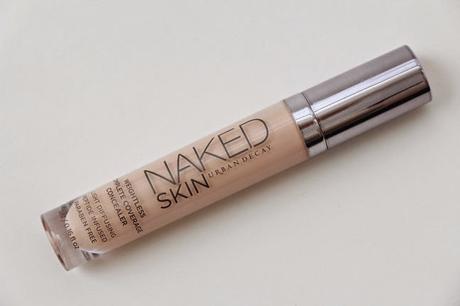 I actually have a nail polish favorite this month. It is one of the newly formulated Wild Shine Nail Colors from Wet n Wild in the color, "Blazed." It's basically an orange with a bit of a peachy-coral tone (I have had it with winter and am trying to coax Spring to show up with my nail polish. Hee hee!

J

Not only do I love the color, but it wore well for at least a week, which is unheard of on my nails! It was just the color I had been searching for and it far surpassed my expectations!

J

The brush is more of a traditional size (I hate the wide brushes – they're too big) and the formula seems nice and opaque…this is the only one I have tried so I can't speak for all the colors though. My only complaint would be that the brush has a tendency to separate from the cap after it's been closed a bit. The glue holding the cap and the brush together is just not strong enough. Since it's so affordable (99

¢

I believe!!!!) and it can be fixed, I don't really care. Well done with the new Wild Shine Nail Colors, Wet n Wild!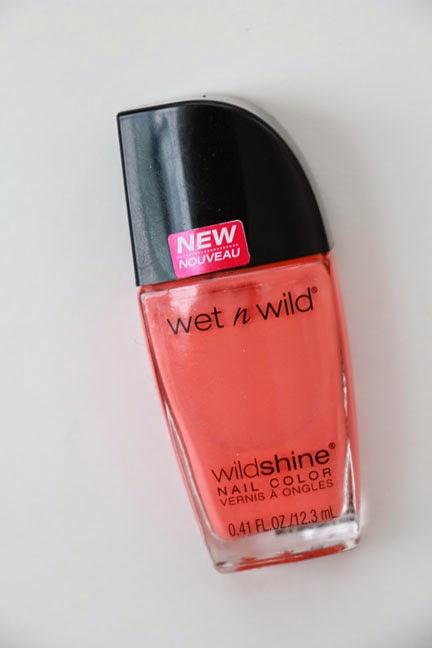 Bridging the gap between cosmetics and skin care, I have an item that I was on the fence with in a prior post, which you can find here. It is the Paula's Choice Lip Perfecting Gentle Scrub with Micro-Beads. This lip scrub is fan-freakin-tastic for removing flaking skin on your lips. My only hesitance with it is that it is somewhat easy to overexfoliate and cause your lips to be a bit raw. Once you figure out when enough is enough, it's a ridiculously gentle, yet effect lip scrub. I use it every night before bed, and occasionally in the morning if my lips still feel a bit rough. It's much more effective than most sugar scrubs and it really is quite gentle…if you don't scrub for too long!

J

You can also actually see the skin that's removed which is kind of grossly satisfying. It's not the kind of thing that you would just lick off though; you need to actually wash the scrub and the resulting skin away. Not a problem to me, but perhaps a deal breaker for some. Seriously though, who wants to ingest all that nasty flakiness?

 

J

Definitely love the Lip Perfecting Gentle Scrub with Micro-Beads from Paula's Choice!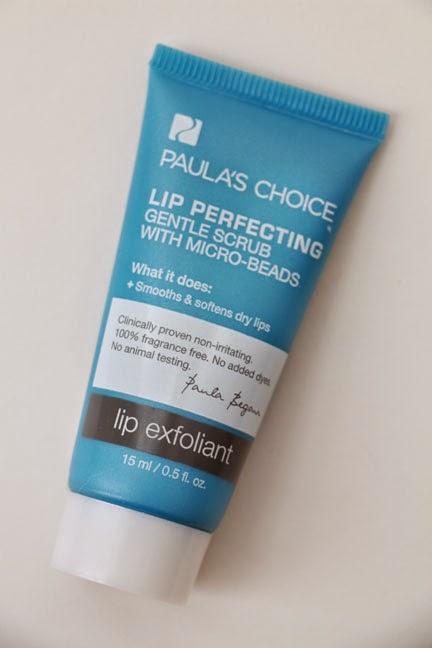 One more skin care favorite from Paula's Choice and I'll call it a day. I recently added the Resist Vitamin C Treatment to my skin care routine (I'm planning to talk more about my whole skin care issues and new routine soon). This stuff is seriously amazing! It is basically just 25% Vitamin C, which is an insanely high percentage of Vitamin C. I mainly put this on any redness from prior acne marks twice a day and I have noticed a tremendous difference! The redness is fading so much faster than with just a standard Vitamin C serum (I still use that everywhere too, but this just kicks the fading process up another notch). It is not an inexpensive product, but they offer a trial size that actually allows you to test it out long enough to see if it's worth purchasing the full size. That's what I did and just ordered the full size about a week ago. I am not sure how I lived without this!

J

I have the lucky combination of skin that is prone to redness post-blemish, and skin that has had many a horrendous breakout over the past few years. Now that I'm getting some of the problem remedied, this has been a lifesaver to lessen the prior redness that just didn't want to fade very quickly. It's not gone, but it has definitely made a noticeable difference, so I am a huge fan!!!

J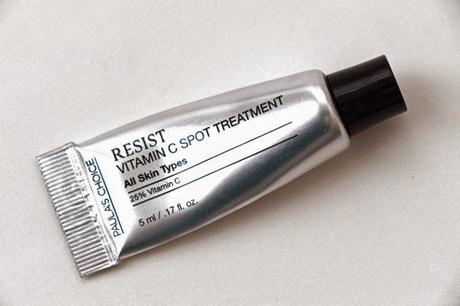 I suppose that's going to be it for my Febraury Favorites. I could actually add some more things, and really want to, but this is so long already that I don't want to scare you off with an even longer post!

J

Maybe I'll do a second round. We'll see. Time and energy for blogging has taken a back seat as of late…as I'm sure you've noticed. Hopefully it will all return to a more regular pattern soon. I really am trying and I think about posts all the time, just rarely have the time and energy to actually sit down and write anything out. So thank you so much for bearing with me and I hope you've enjoyed this look at some of my favorites throughout February. I have just discovered so many amazing products lately and haven't really had any other chance to share them. If you've read this far, thank you!

J

Let me know if there's something special that you've been loving because clearly I haven't been testing out enough new things.

J

Until the next post, thank you so much for stopping by, and I hope you'll stick around for more!!!

J

Look forward to seeing you then!!! xoxo