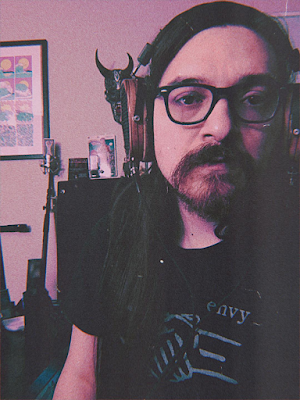 Pianist.Guitarist.Bassist.Musical Madman!?Ladies and germs this edition of Fistful of Questions goes to the prolific Garry Brents.
Garry Brents
Galimgim (under Gonemage)
What bands are you actively involved with?
Cara Neir, Gonemage, Homeskin, Lev'myr
What was the first instrument that you played?
Piano
Tell me about one of your first musical memories?
My friend in 7th grade started learning guitar and a friend of ours played bass guitar but he was going to be moving away, so I took it upon myself to learn the bass guitar. That led me on a path to writing music, especially after learning guitar a couple years after that.
What was the name of the first band you were in?
Ghastrah Proxiima
Tell me about the genesis of Gonemage.
It began with the intent of being an 'alternate reality' project to Cara Neir's Phase Out album. Essentially, beginning as a spin-off with its own lore and trajectory, adding on to some of the sounds found on the Phase Out album. I wanted Gonemage to be a little more steeped in magic, fantasy, and dreams.
What inspired the name Gonemage?
Stemming from the previous answer where a character of mine is warped into a dream realm from reality and bestowed magical powers. I wanted something fairly simple to reflect that feeling.
How long did it take you to write and record Handheld Demise?
Roughly 4 months for myself, and then another couple months waiting for guest appearances to be submitted to me.
If you could insert yourself into any one band what band would it be and why?
Ulver. They've been my favorite band for about 17 years. Not sure exactly what my role would be in this scenario but I know it would be very fun and creative.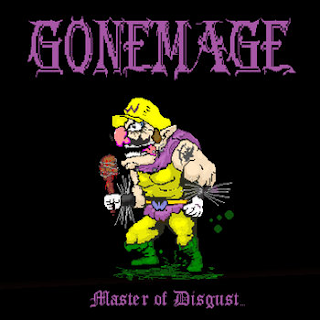 Have you ever heard a song and immediately wished you had written it?If so... What was the song and artist?
Yes. Ulver - Hymne VI: Wolf and Passion
Do you have any non-metal musical inspirations?
Definitely. The Appleseed Cast, The Depreciation Guild, My Bloody Valentine, Mogwai, The Postal Service, Aphex Twin to name a few.
What's a non-metal song that you'd like to do a cover of?
Gregor Samsa - Young and Old
What band have you played with that has really impressed you with their live show?
Vacha. This somewhat primitive black/death/crust band from Austin. Really powerful and minimal live show. They do what they do really well.
Do you have a favorite venue to play at?
Haven't played many shows in my career, but was always fond of the DIY spaces here in TX. 1919 Hemphill was awesome because it's floor level with the crowd and always felt like a close-knit community.
Do you have a pre-show ritual?
Can't say that I ever developed one. Really just about staying hydrated and focused before a show.
What is your favorite thing about touring?
Only had the chance to go on 1 tour, but the free flowing nature of it. No real schedule (prior to the actual show).
What is your least favorite thing about touring?
Uncertainty with lodging/food.
Is there a city that you love to hit while on tour?
Really loved Charlotte, NC.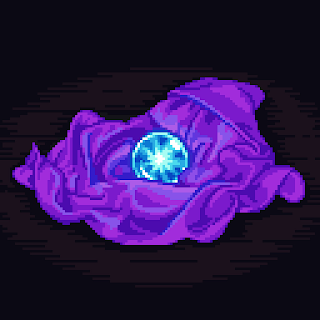 What's the weirdest experience you've had on the road?
Can't say I had any weird experience so far!
The year is 1995.Where are you at and what are you listening to?
I was in my birth state of California, a year before moving to Texas. I was 8 and listening to Nirvana, Smashing Pumpkins, Green Day, Metallica, TLC, and Snoop Dogg.
What advice would you give young musicians that are just starting out in the music business?
Have an outline for anything you pursue (single, album, tour, music video, etc), prepare to have a backup plan for most things, develop perseverance when facing rejection, and stay humble when garnering any success.
What is an absolute band killer?
Lack of communication.
Have you ever recorded a song that you really didn't like, but somebody else in the band really did?
Fortunately, I never experienced that.
If you were to start your own music festival what would be the name of that festival and who would be the three headlining bands?
Doors of Death Festival
-Immolation
-Dismember
-Akercocke
What's the longest time you've gone without bathing?
Maybe 2 weeks.
What's one thing that most people don't know about you?
That I'm a huge basketball fan.
Is the Fistful of DOOM show in the top 10 of your favorite music podcasts?
Yes!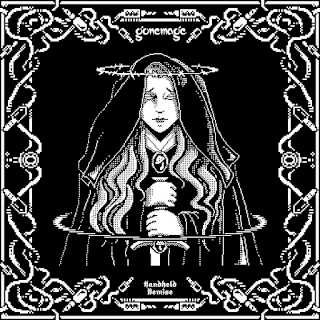 Do unicorns sleep standing up?
Only in the summer time.
You're driving cross-country and you can only listen to one album the whole time.What album will it be?
Ulver - Bergtatt
You are writing a book about your life thus far.What is the title of that book?
Astral Corridors
What is your favorite song by Taylor Swift?
Don't think I have ever listened to a full song of hers!
Immortal or Darkthrone (if you had to choose)?
Darkthrone. Super influential band on me.
Doobies or Boobies (if you had to pick one)?
Boobies
Waffles or Pancakes (if you had to pick one)?
Waffles
Star Wars or Star Trek (if you had to choose)?
Star Wars
Favorite band t-shirt you own?
Dismember - Like an Everflowing Stream shirt
Yellow Curry Fried Rice w/ Fried Tofu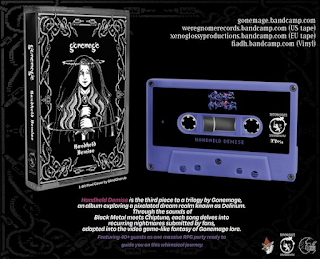 The Wind-Up Bird Chronicle
Oldboy (the original)
Ulver - Bergtatt
Star Ocean: The Second Story
Favorite Professional Wrestler?
Stone Cold Steve Austin
Mucho thanks to Garry for taking the time to answer my questions.I appreciate it.Unless you are already familiar with Gonemage there is no way in the world that you are prepared for Gonemage.But don't let that stop you.Open up your mind and your musical horizons.
~El Pedo Caliente (aka Uncle Jameson from the Fistful of DOOM show)
https://gonemage.bandcamp.com/album/handheld-demise