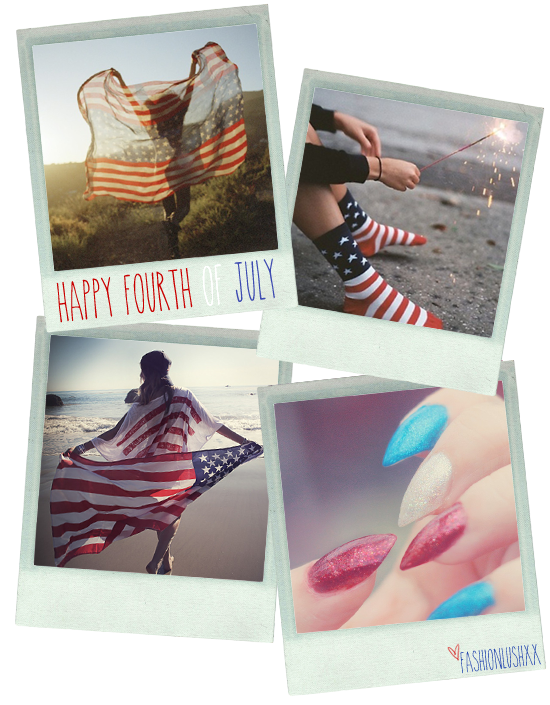 HAPPY FOURTH ALL OF MY LOVELY & PATRIOTIC LUSHES!!!!
I am actually, honest to g-d, shocked it's already the fourth. Usually I make somewhat big plans that involve sparklers/a bikini/ themed treats/ booze, but this year things are a little different. It snuck up so damn fast, I didn't get to prepare. I am pretty much okay with it though, I need to chill out and just go with the flow for a day. I don't care if I am sitting on a porch drinking a beer, just as long as I am getting a break.
… regardless of my plans, you know I will still be rocking some red/white/blue, as well as a festive mani (you shall see it soon- it's a good one).
Hope you all have a fab & festival 4th, be safe (don't drink & drive!!!!).