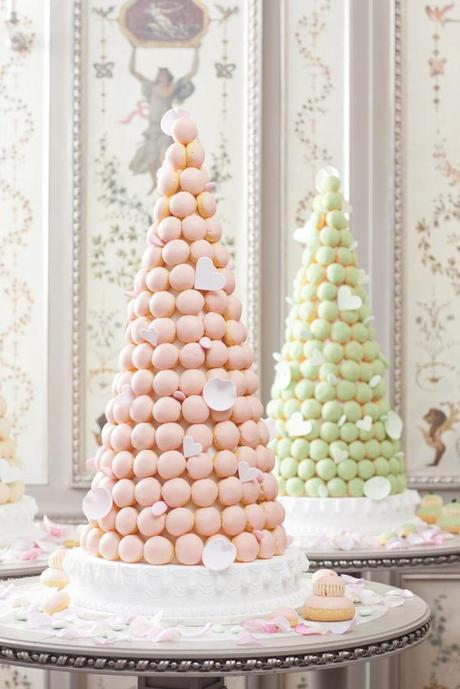 Breath­tak­ing wed­ding designs by Laduree — just one of the excit­ing sup­pli­ers to be dis­cov­ered at the Burling­ton Arcade
A fas­ci­nat­ing world of wed­dings to dis­cover at Burling­ton Arcade
The ulti­mate bespoke wed­ding des­ti­na­tion, the Burling­ton Arcade has the answer to plan­ning your wed­ding list, select­ing your engage­ment ring or buy­ing a present for the bridal party. Away from the main­stream, cus­tomers seek spe­cially made pieces to match a British bou­tique wed­ding – a truly time­less des­ti­na­tion in the heart of May­fair, an iconic run­way unit­ing Pic­cadilly and Bond Street. It is a place where old and new worlds meet, united by a com­mon thread of excep­tional qual­ity, authen­tic­ity, crafts­man­ship and creativity.
The jew­ellers Hem­ing, Hirsh, and Theo Fen­nell offer ele­gant bespoke rings with a mod­ern twist on the tra­di­tional style, often with splashes of color or set in cush­ion cuts rather than the usual bril­liant cut. At Nourbel & Le Cave­lier their 'stack­able' rings in dif­fer­ent color golds mean you can change your look every day. Increas­ingly dia­monds are being over­looked as the stone of choice– Nourbel & Le Cave­lier recently matched an engage­ment ring to the color of a future fiancé's eyes from the UAE – they were the color of a Paraiba tour­ma­line, a par­tic­u­larly strik­ing and unusual color.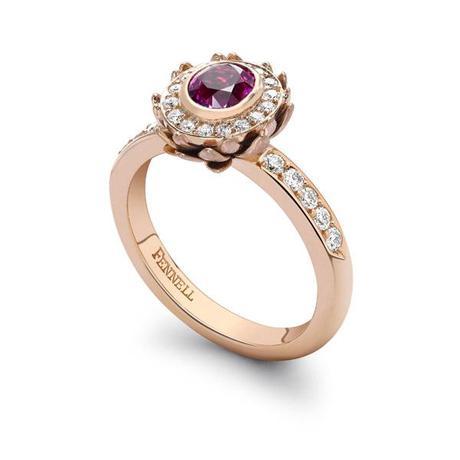 Ele­gant bespoke rings by Theo Fennell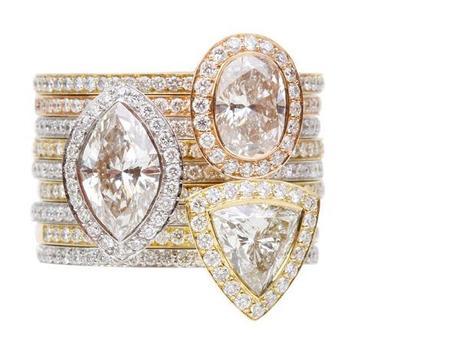 Stack­ables by Nourbel & Le Cavalier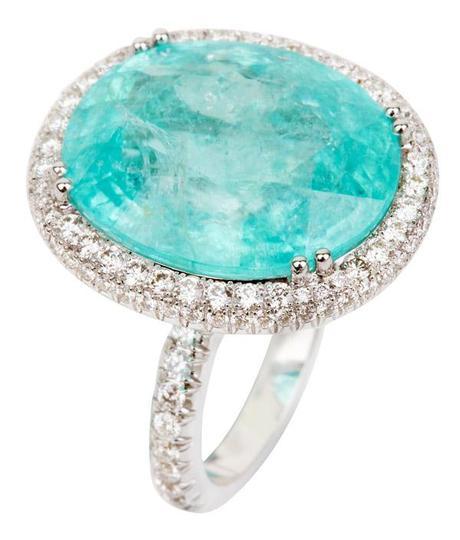 Designer ring by Nourbel & Le Cavelier
Styl­ish jew­els from the early 20th cen­tury are mak­ing a reap­pear­ance this year – Andrew Prince, the man behind the tiaras and combs seen in the last sea­son of Down­ton Abbey, has seen an astro­nom­i­cal rise in demand for his tiara cre­ations. With The Great Gatsby film out shortly, the 1930's style tiaras and bands are set to be preva­lent at 2013 weddings.
Andrew Prince joins Mark Niemierko at The Niemierko Wed­ding Acad­emy from Niemierko on Vimeo.
Footwear for grooms and groomsmen
Men can also cus­tomise their footwear with lead­ing lux­ury shoe pur­vey­ors Crock­ett & Jones. Count­ing actors, musi­cians, roy­als and a cer­tain James Bond among their clien­tele you can be sure to leave with a shoe of excep­tional qual­ity. Their clas­sic black Oxford style shoe is the most pop­u­lar for wed­dings and they have seen more cus­tomers mak­ing use of their made to order ser­vice – you can cre­ate your own unique sole for your big day, a cre­ation that won't be avail­able to any­one else.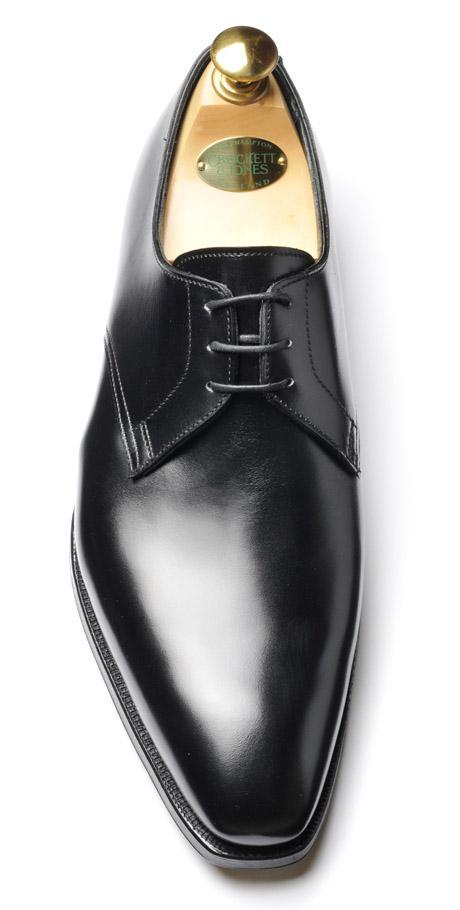 The high­est qual­ity shoes by Crock­ett & Jones at Burling­ton Arcade
Going above and beyond the norm and cre­at­ing some­thing truly bespoke is char­ac­ter­is­tic of ten­ants in the arcade: Laduree's UK head pas­try chef cre­ated a 3m high mac­a­roon wed­ding cake for a wed­ding in the Mid­dle East.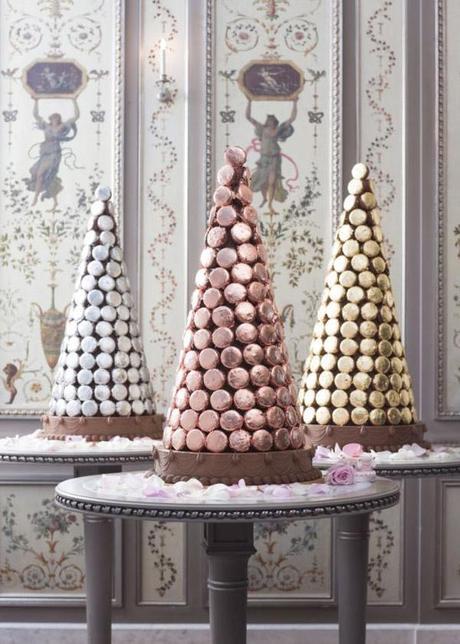 Exquis­ite cre­ations by Laduree
Recently, a bride and groom came into Penhaligon's for their bespoke per­fume match­ing ser­vice and were so impressed that they requested that Penhaligon's mas­ter per­fumer Daniel Godito Aguila match per­fumes per­fectly to their entire bridal party over the phone – no mean feat. One cou­ple recently had a keep sake box com­mis­sioned from Lin­ley with their wed­ding invi­ta­tion re-created in mar­quetry on the top.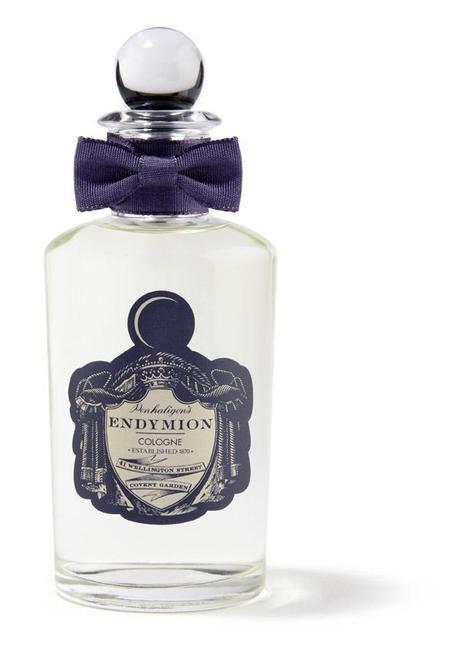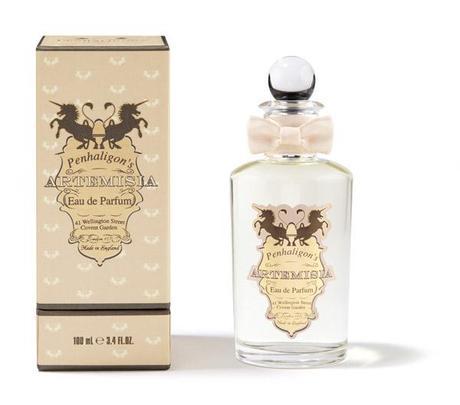 Burling­ton Arcade, May­fair, Lon­don W1
www.burlington-arcade.co.uk
This is a spon­sored blog fea­ture. I only ever fea­ture com­pa­nies and brands who I admire — and every spon­sored post you see on Eng­lish Wed­ding Blog has been accepted on this basis.