I am a huge fan of a good breakfast. Breakfast is usually my comfort food and back when Kenin worked a regular job with a horrible schedule we would indulge in huge breakfasts on his days off. Now we are looking for healthier ways to enjoy our time off with good-for-you yet satisfying breakfasts. This is a fabulous foolproof frittata recipe that can be doctored up with your favorite ingredients to make it perfect for you.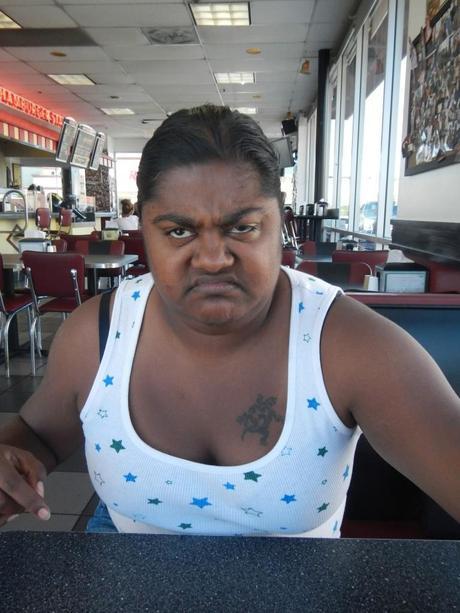 Hungry! Need foods!
Frittatas are one of my favorite breakfast foods. They are so versatile. You can put as many or as little toppings into your eggs as you desire. You can top it with any number of ingredients. They are quick and easy. Here is one of my favorite frittata recipes. This recipe makes 2 servings.
For this recipe you will need:
4 eggs
Splash of milk/water
4 oz of your favorite cheese
4 strips of bacon (cooked and crumbled)
1/4 cup of fresh tomatoes
1/2 an avocado
1/4 cup of your favorite salsa
Salt and pepper to taste
Hot sauce to taste
Preheat oven broiler. Mix 4 eggs with a tablespoon or 2 of water until frothy. Most people use milk, but I argue that water makes for fluffier eggs. You can use whatever makes you happy

Grease/spray a small pan (that you can put into the oven), put it over medium heat and pour eggs into it. Sprinkle in cheese, fresh tomatoes, crumbled bacon into egg mixture. Add salt and pepper. Let the eggs cook for about two minutes on the stove then transfer to the oven and bake under heated broiler. Depending on your oven, and how close your top rack is to the broiler,  you will need to bake for 4-10 minutes. When eggs are golden brown, your frittata is finished

Make sure to peek every few minutes, because you are broiling. It is very easy to forget you frittata and then you will have a burned mess of a breakfast and then you will have to head out for something not-so-healthy.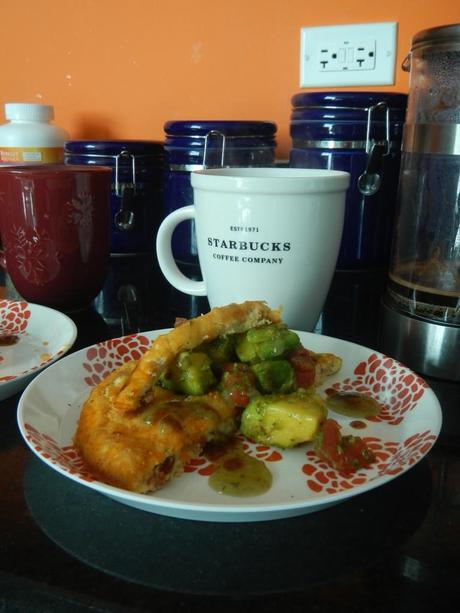 Bacon and Tomato Frittata
Unmold your frittata and top with salsa and avocado (or whatever else your heart desires). I used a tomatillo salsa here.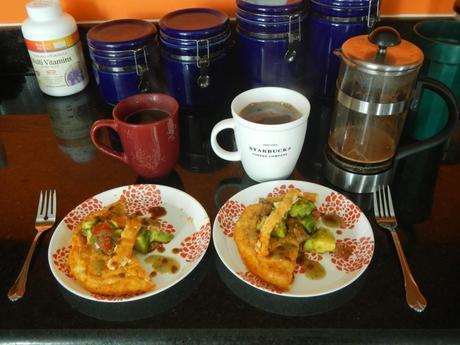 Breakfast is served!
Add some hot sauce and enjoy with a piping hot cup o joe

Have a favorite recipe? Share it in the comments below! Enjoy our Fabulous Foolproof Frittata Recipe? Subscribe Via Email to get more recipes and fit ideas in your inbox.
Keep in touch and follow my journey on Facebook, twitter, Google+, Pinterest, and Instagram