Today on Into the Wild, we speak to Eugenio Echeverria, a Spanish filmmaker living in Mexico City who is planning to make a short documentary film during his experience on an upcoming trip to Kenya with Frontier.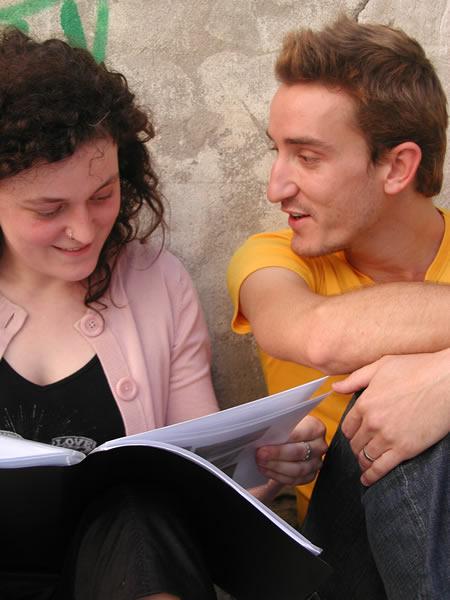 Eugenio at the Border Cultural Centre in Mexico
Into the Wild: How did you first get in to filmmaking?
I studied cinema at ESCAC (Barcelona University) and I complemented my studies with a course in documentary production at EICTV (Cuba) and another exchange educational program at CCC (México), both focused on documentary studies. In fact my interest in cinema and documentary comes from my pre-teenage dream of becoming an actor. My parents didn't love the idea so they asked me to continue my studies. I realized cinema could satisfy all of my interests, and so it has.
Into the Wild: What kind of documentaries have you made in the past?
I´ve produced two documentaries: one called SUMISOS (2002) and the other one IN BLANCO (2003). Both have been exhibited at a German and Mexican documentary festival. SUMISOS is a 1-hour length documentary about sadomasochism, a subject I was very interested in during my early youth. EN BLANCO was a very personal production. It was a short documentary film about the introspective process of Cuba´s International School of Cinema and Television (EICTV) and its students. Being in a film school in such an isolated country with almost no transport possibilities can awaken all kinds of self-awareness, and brings out both the best and the worst in a person.
Into the Wild: What have you been doing more recently?
In 2005 I founded Border Cultural Center, a project dedicated to emergent contemporary arts. My specific tasks are to give guidance to young artists at the very beginning of their careers. We are supported by the government grant programme FONCA, and we run the "Adidas border grant", giving $ 4,000 USD to 5 artists every year so they can produce their art project under my guidance. This project is still running today. The development of Border made me put my own documentary-making and production on hold. Now after six years, I´m once again focusing on my personal interests which are totally related to documentary filmmaking.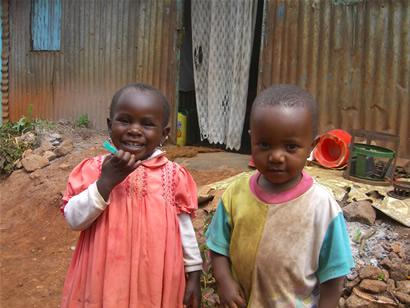 Into the Wild: What is your plan for the documentary in Kenya?
I thought that having some time to myself and away from work would be a great opportunity to work on a short project. I just wanted to take my camera with me and let the environment and the mood inspire a possible documentary exercise. I´m very interested in focusing on the escape as the main subject and idea. I´m working on it with my new teacher from an online documentary course to which I have just enrolled in order to reawaken my senses after this 6 year break!
Into the Wild: What are your future plans for your work in documentary making?
I´m starting to apply to several scholarships and universities in order to study a master's degree in documentary filmmaking in 2013.
Into the Wild: What are you looking forward to about your work on the HIV programme in Kenya?

I´m looking for a personal experience, a different kind of holiday, spreading my vision and being very far away from everything I know. I think I can enjoy being away from myself and my duties while I help others in their own difficulties. But in fact I´m not just going to help others, but also to help me by forgetting about myself for a bit, focusing my energy and thoughts in others' problems. I used to fantasize about not having anything to do with the world as I know it. Obviously impossible, but maybe this journey is an attempt to avoid all the things I have to confront on a daily basis.
Please visit the Frontier website to find out more about our Kenya HIV programme and our other great projects and volunteer abroad opportunities. Please visit the Border website for more information on Eugenio's work. Be sure to keep an eye on the blog for Eugenio's documentary.