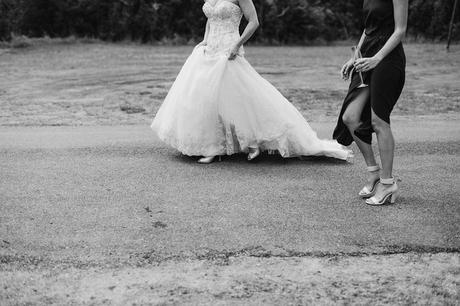 Glow worms, tramping boots, customised DOC signs, late night cheese and onion toasties (yummo!) and CUTTING THE CAKE WITH A CHAINSAW!! Today's awesome couple Jacqui & Alan sure know how to rock an original kiwi wedding! Captured by the talentedAnne Paar Photography, this wedding proves that you can still look seriously glam saying I do in the wop wops! P.S Check out the floral ceremony arch and cake... amazing!
Photographer Anne Paar Photography | Bridal Attire Astra Bridal | Groom Attire Working Style | Bridesmaids Dresses The Stockroom | Ceremony and Reception Lakes Lodge Wilderness Retreat, Rotorua | Florist Bloom Art | Hair & Makeup Beauty On Demand | Celebrant The Wedding Guy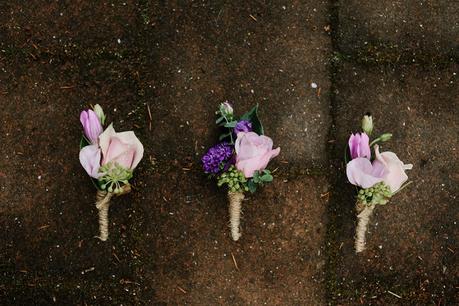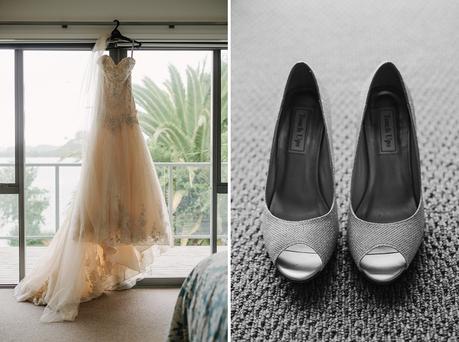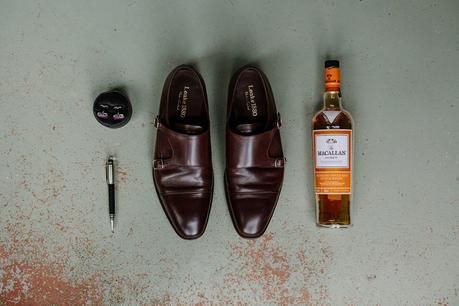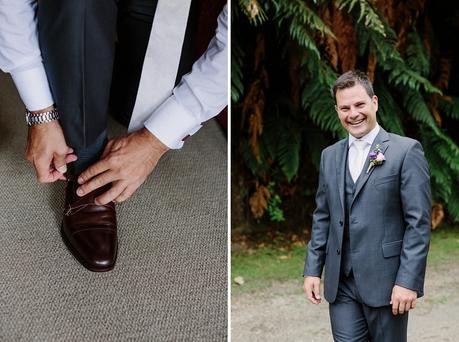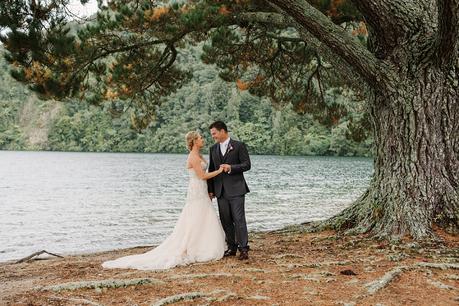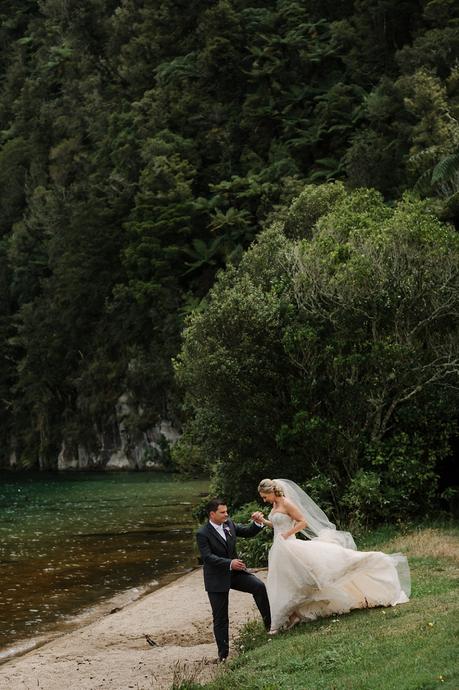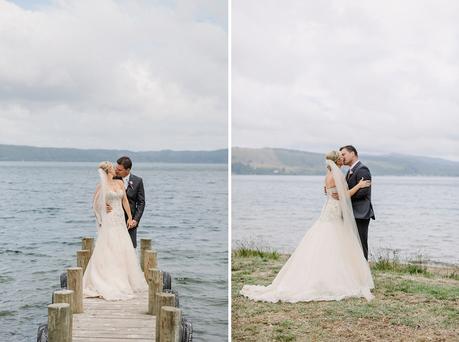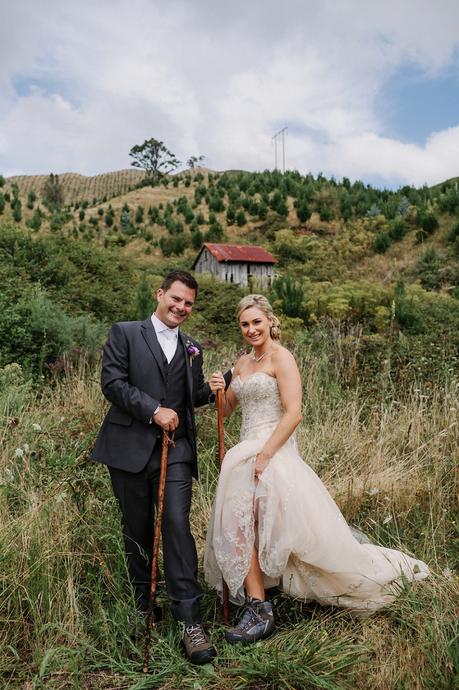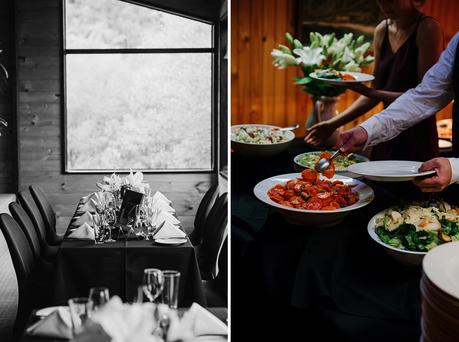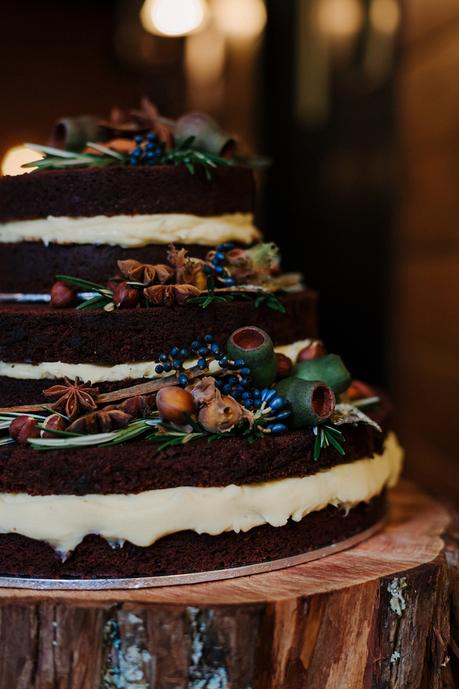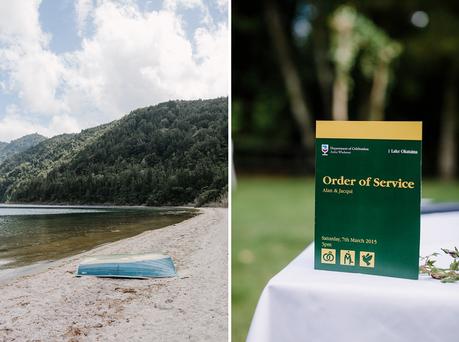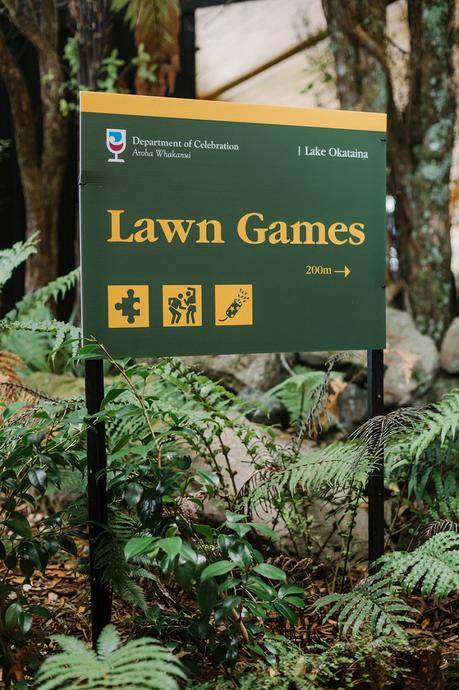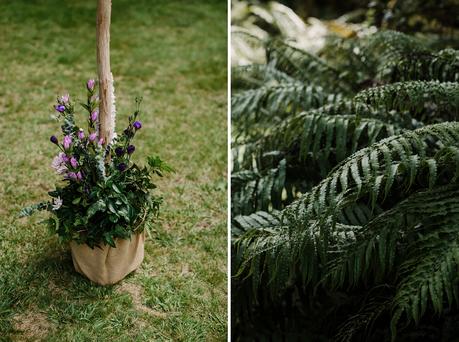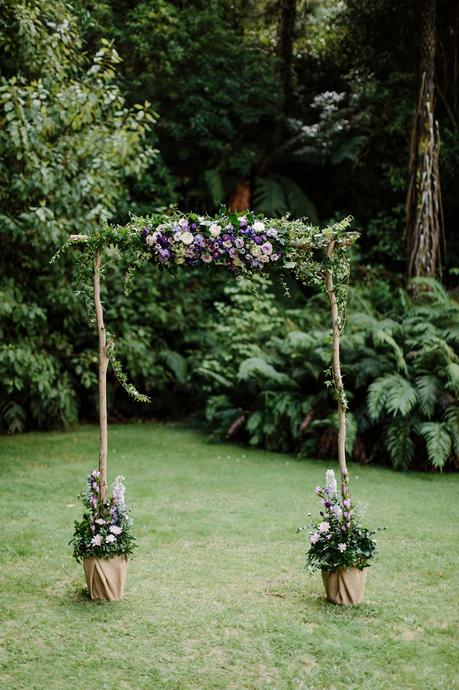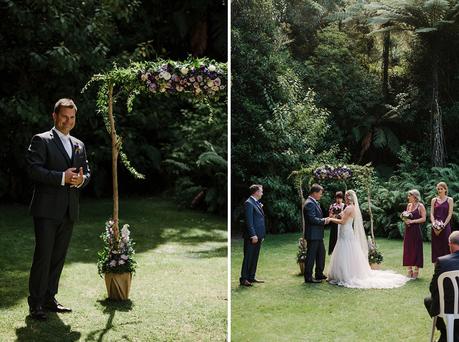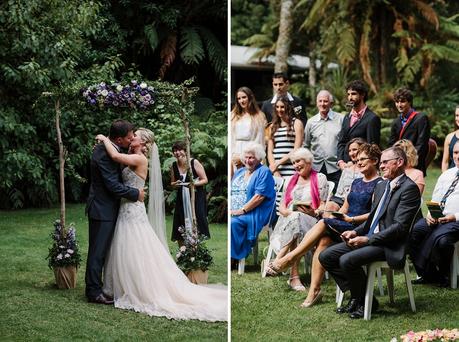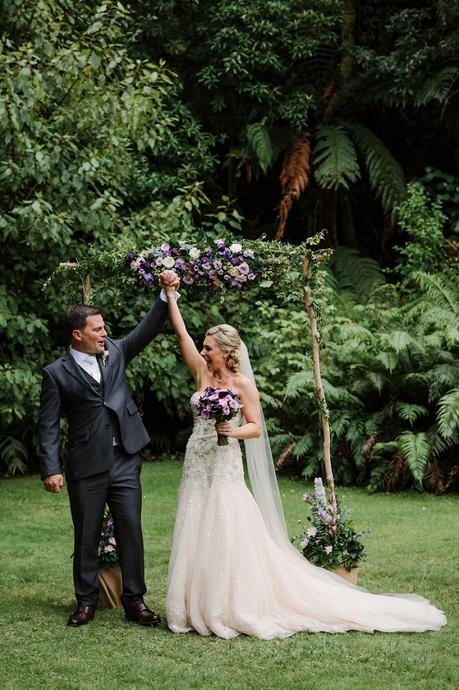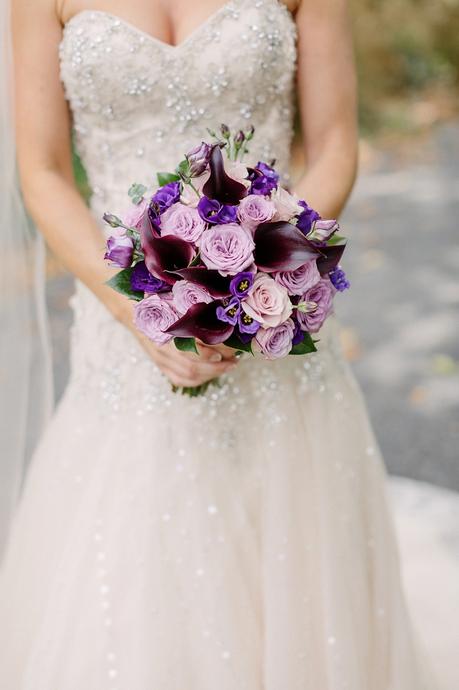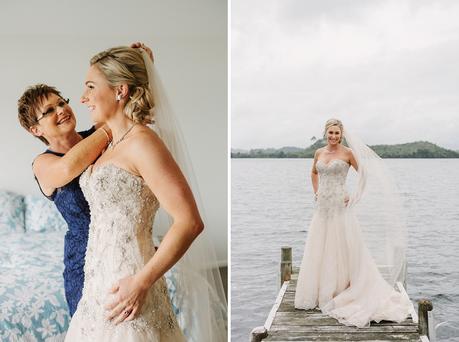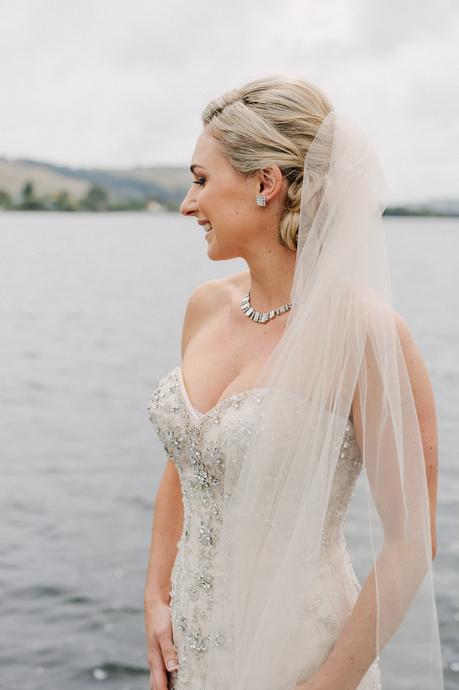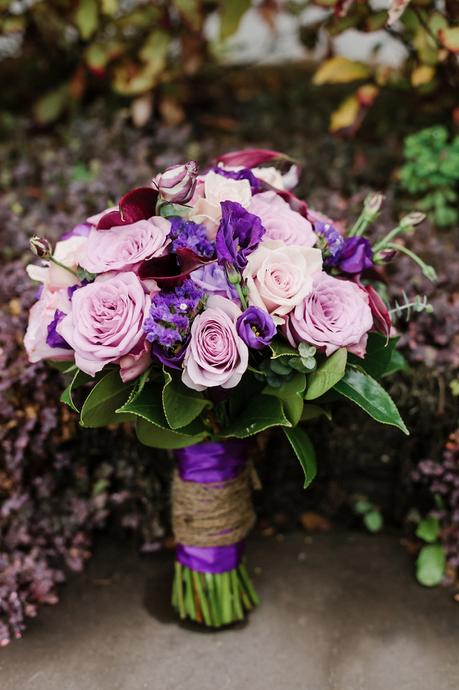 "Spending time fishing, camping and tramping are passions that both Alan and I share, in fact Alan proposed when away tramping in Tasmania, Australia. So when planning our special day we couldn't resist Lakes Lodge Wilderness Retreat in the Bay of Plenty. Set in a remote location with no cell phone reception and surrounded by native NZ bush, we quickly decided on a DOC (Department of Conservation) theme.

We wanted our special day to be memorable for all our guests while also sharing our love for the NZ wilderness, so we made a special effort to make these very different worlds intertwine."
"Guests were welcomed by a DOC sign at the entrance and 'survival kits' on their beds; ponchos for the deteriorating weather forecast, mum's home baked cookies as rations and finally, a head torch that created a special memory for me. The night before our big day, we walked out to see the glowworms as a group (just a few minutes walk from the accommodation) with many of our guests seeing glowworms for the first time, it was a very heartwarming experience."
"The next day, the ceremony was set in a breathtaking glade where surrounding trees dwarfed guests as the bridal party arrived in a 'DOC Ranger's ute'. The reception was held at the lodge, or what we affectionately called the DOC Hut. We replaced the toilet sign with a long drops sign and lanterns created atmosphere on the tables.

The venue was nothing short of accommodating our endless requests and to our surprise (and our guests), they agreed for us to cut our cake with a chainsaw."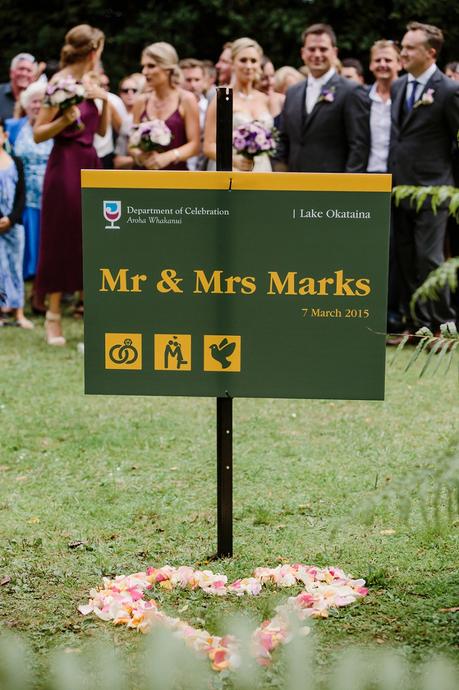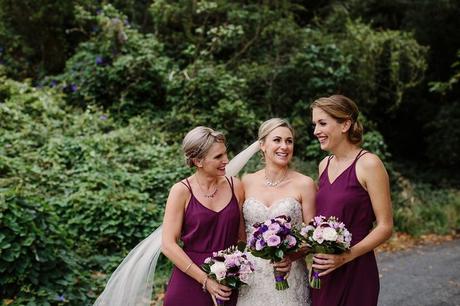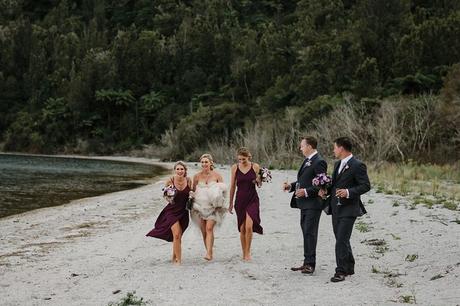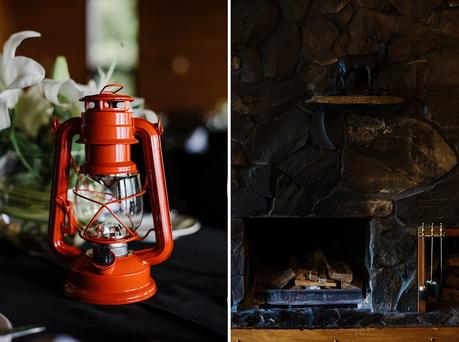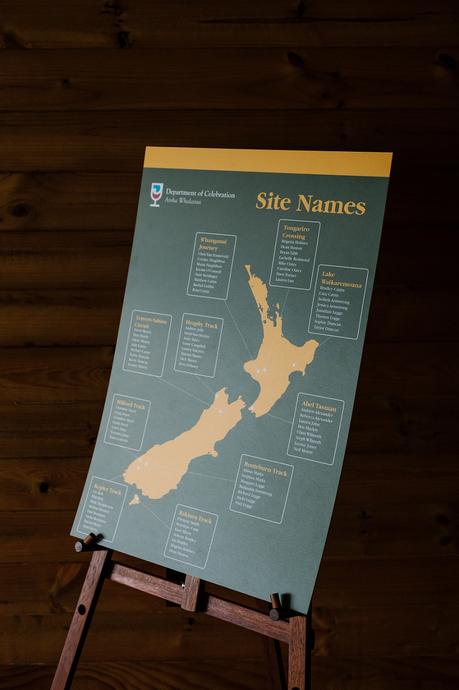 "Later that night and following a tradition where family nights of celebration (while away camping) are finished at midnight with toasted sandwiches, we couldn't resist as cheese & onion toasties were served - what a conclusion to the evening, they went down a treat.

What brought it all together was all the laughter and having everything we love in one location - each other, our family, friends and the stunning great outdoors."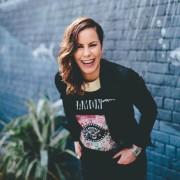 Founder and editor of P&L. Self-proclaimed shoe guru and lover of bogan chic (wtf!) Wife of a butcher, mother of 7 dogs and a cat. Bonkers.