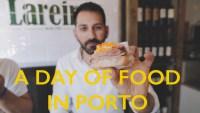 Ever wondered what it is like to eat your way through Food in Porto, Europe's next Food Mecca?
I called up my friend André Apolinário, the founder of Taste Porto Food Tours and got him take around the best "little eateries" in Porto for a full day of eating and drinking around Porto.
Book a Taste Porto Food Tour:
Disclaimer:
Copyright and all rights reserved to NelsonCarvalheiro.com
Video Credits:
Images by Paulo Fajardo
Music: Oliver Michael – Parhelion – Wansui
The post A day of food in Porto with Taste Porto Food Tours appeared first on Nelson Carvalheiro.