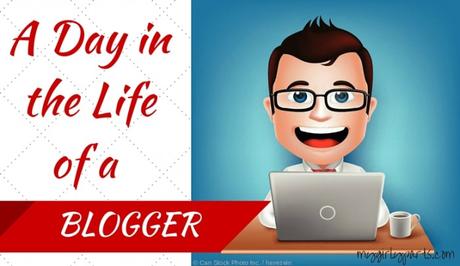 Despite what some may think, the Life of a Blogger can be hard work. Our brains are always working in overdrive thinking of the blog post ideas, creating graphics, making sure we pass Google's regulations, and so much more!
Some start blogging without any clue of what it entails. If you are blogging and want to interact and network with others, you're going to have to work at it.
So you want to be a blogger
The first question you need to ask yourself is "Why?"
Do you want to be a hobby blogger and share a craft you are good at?
Are you looking to make money via your blog?
Do you simply want to have a public journal?
There are many reasons Why people start blogs. Be sure you narrow down the Why before you jump in feet first.
The second question should be "Do I have enough time?
Yes, Blogging does take up quite a lot of time. It's not only the time to create your post, but you also have to:
Create the graphics
Share your post
Reply to comments
Visit other blogger's sites
Commenting on other blog sites
If self-hosting your blog, the maintenance and updates that are needed
If you figured out the Why and decided you Do have time, by all means GO FOR IT!
A few other things to keep in mind
The Non-Glamorous Life of a Blogger - Lack of Sleep #Infographic
Click To Tweet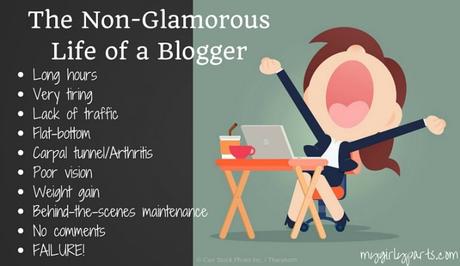 Seriously, blogging can be a full-time job if you want to do it right.
Choose your blogging platform (WordPress.com, Blogger, Foursquare, WordPress.org, etc.)
Make sure you have established a budget for Self-Hosting Fees, Domain(s), Royalty Free Images, etc.
Blog Design
The Perfect Url
SEO
Blog Content
Graphics (Images)
Blog Template
Sharing Content
Making Money
Affiliates
Growing Traffic
About Me
Do you see what I'm saying? So before you think about blogging, make sure you know What you're getting into.
I found this pretty cool infographic that illustrates the Life of a Blogger and I might add, does a really good job at it.  Check it out!
A day in the life of a blogger

by
Infolinks
.
Personally, I like the chosen domain.

But y'all knew someone that names their blog 
My Girly Parts
probably had contemplated something similar to penisland.com, right?
A Day in the Life of a #Blogger - #Infographic
Click To Tweet
Over to you
As a Blogger, what do you think of the Infographic? Do you think it depicts the life of a blogger fairly well? Is there something you would add to it?
Let's discuss!
Tweet
9
Share
2
+1
2
Pin
8
Share
1