The young actress shows her daily routine –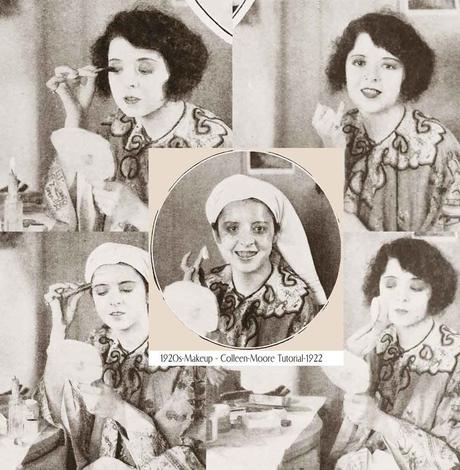 Just on the verge of her success in Flaming Youth, where she played the first truly iconic screen flapper, Colleen Moore gave this little makeup tutorial to Photoplay.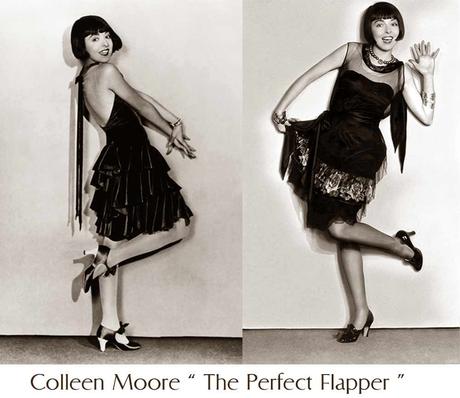 Colleen Moore in a publicity still for Synthetic Skin 1929
It was so successful that Photoplay made makeup tutorials a regular thing.  Moore's chief screen rival Clara Bow knocked her from her perch in the 1924 film Black Oxen. Though she followed with The Perfect Flapper that same year and popularized the bob haircut  long before Louise Brooks . Her movie career peaked in the 1928 World War One drama Lilac Time. Colleen Moore ended her silent career in style with two sparking comedies in 1929 Synthetic Skin and Why be Good. In both these recently discovered and restored silent classics, Moore captures the rebellious flamboyance of the Twenties . She is rightly remembered as one of the great 1920s movie stars.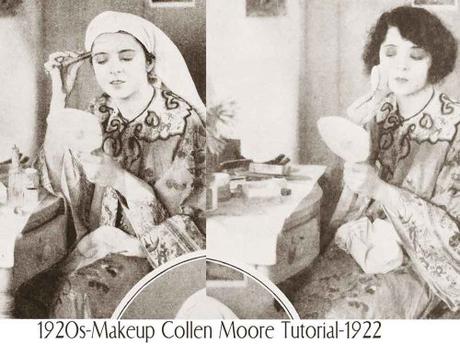 Left photo " First, wipe your face thoroughly with cold cream. Now apply the grease paint stick. Rub in a thick coating.
Right Photo "Next powder profusely. Then brush powder off lightly with a baby-brush, which is soft and fine as can be."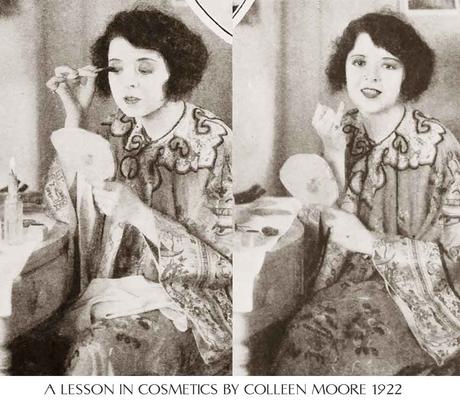 Left photo " Curl back the eyelashes with a mascara brush, first brushing them clean of any trace of powder"
Right photo " Now comes the difficult art of making up the lips. With your little finger dipped in lip rouge, make a rosebud of your mouth !"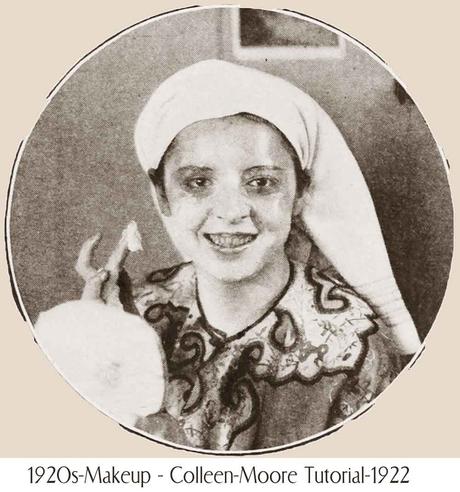 "When you want to cleanse your face of all cosmetics, a generous coating of cold cream does the work splendidly"
That's all !
©Glamourdaze 2017
Originally published in Photoplay 1922