Rings, necklaces and bracelets bedecked with precious and semi-precious stones are obviously made to garner attention, but why not store them in a container as eye-catching as they are? Though it's currently one-of-a-kind, the Harry Winston jewelry house did just that and created a spectacular jewelry throne from a single, luminous piece of quartz that will leave you breathless.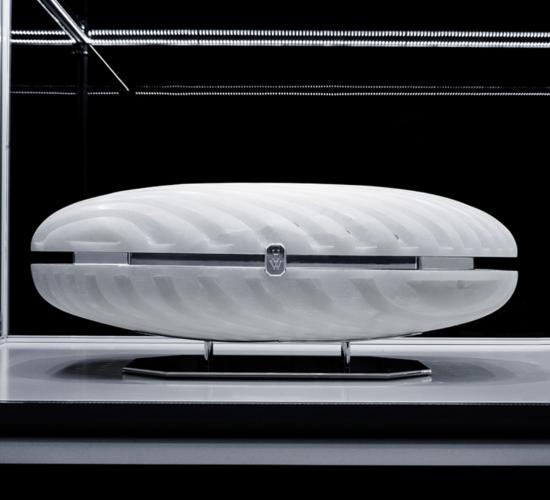 An Eye For Beauty
Harry Winston is one of the most famous names in the history of premium jewelry. The late diamond magnate owned some of the most iconic gems ever discovered, and he helped cut and design many more. His collection included The Hope Diamond, The Blue Heart and The Vargas Diamond, which was an astonishing 726-carat stone. You can still see his influence on the red carpet today where A-list celebrities traipse and strut in a sea of photographic flares fully adorned in his namesake house's high-end pieces.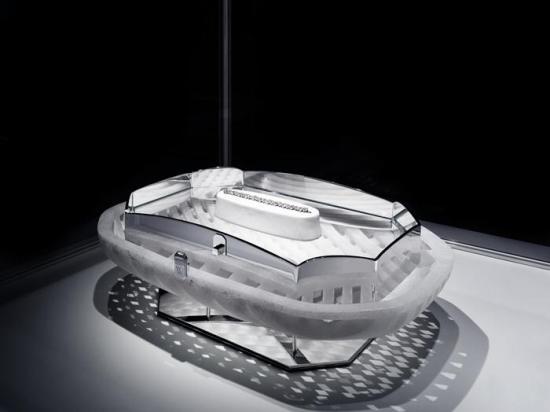 Creating the Custom Quartz Box
Looking for a fresh challenge, the Harry Winston house embarked on a unique project. With the help of artist Stephen Burks, they set about designing a jewelry box that would be the aesthetic equal to any item placed inside it. Developed for an annual issue of Wallpaper magazine that highlighted handmade items, the singular receptacle was expertly carved in the old-fashioned way from one large chunk of quartz.
The resulting piece is nothing short of breathtaking. But, even beyond the futuristic, geometric beauty of the thing, the box is functional as well. After all, what's the point of such a pedestal if it doesn't accommodate its contents? Fortunately, the ultimate jewelry box has interchangeable stands that suit a variety of accessories.
The only disappointing element is its uniqueness. As an Objet d'Art, it's a solitary creation. Hopefully, Harry Winston, Stephen Burks and Wallpaper will set about developing a limited edition of this luxury jewelry box.