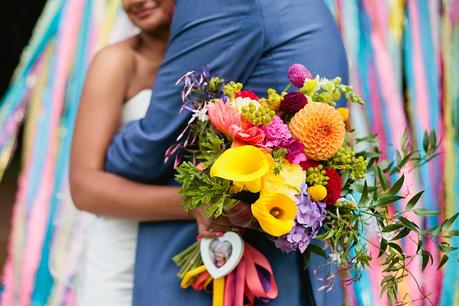 The moment I laid eyes on this wedding I fell in love. Firstly with the perfect images by Sinead Jenkins Photography, secondly with all the bright and beautiful DIY, and thirdly with the fact it was in Dunedin (hurrah with extra rolling r's). I then read the beautiful yet emotional story behind the couples day. The bride tragically lost her mother 8 months before the wedding, yet they celebrated her memory through the most beautiful of touches including releasing a large balloon during the ceremony.
Congratulations to Nas and Lawrence for finding your soul mate, and a huge thank you to Sinead for sharing these stunning images with us. P.S Nas, I think you should go into business selling stationery and wedding decor!!!!
5 ideas to steal The geometric photo backdrop | The mix of colours and flowers in the bouquet | The chalkboard words and design, one very talented bride! (and groom for making them!) | Remembering loved ones by realising balloons | The reception light box, LOVE!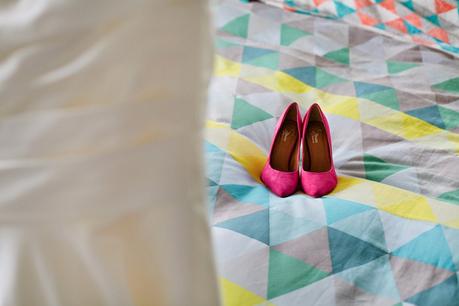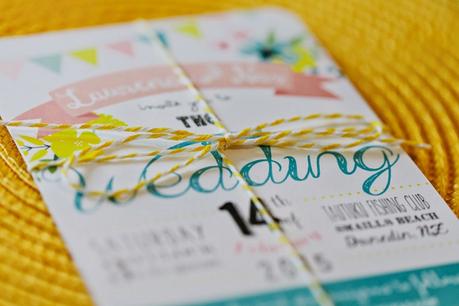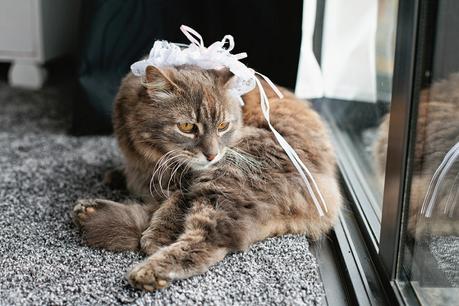 Tell us the one quality you love most about each other?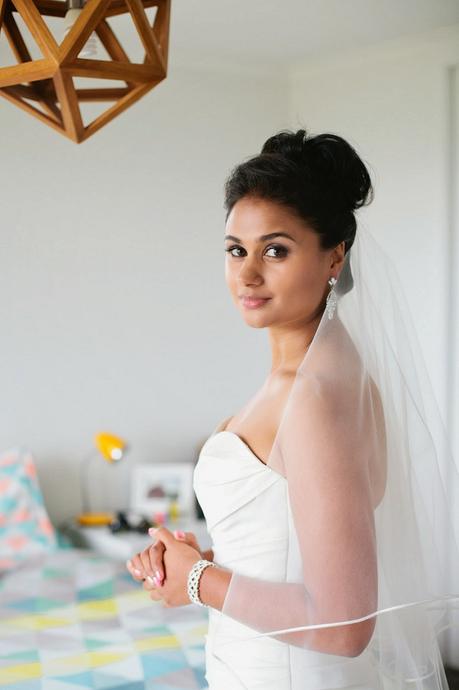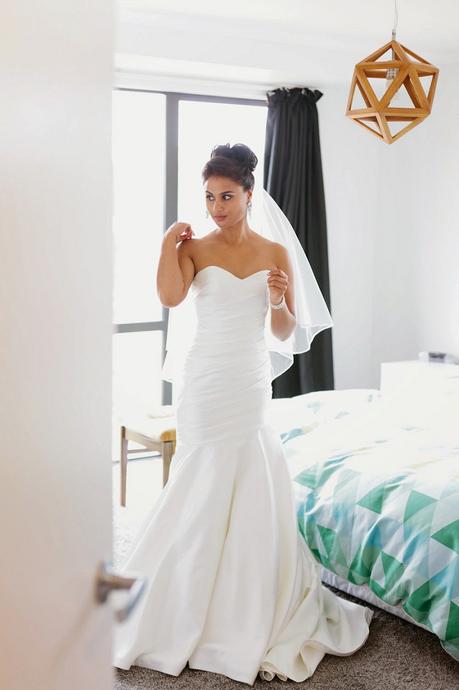 In three words describe your wedding style...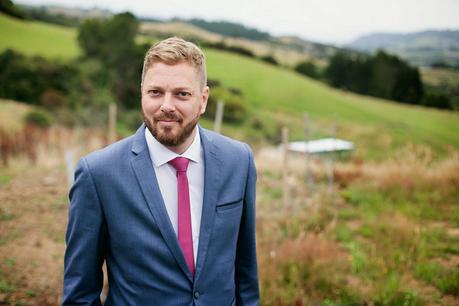 What were your save and splurge items for your wedding?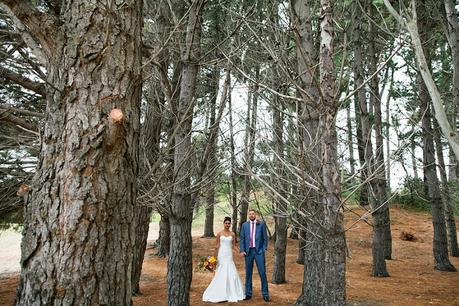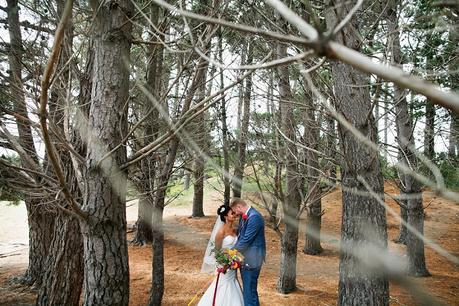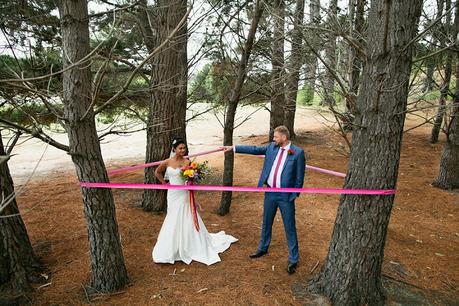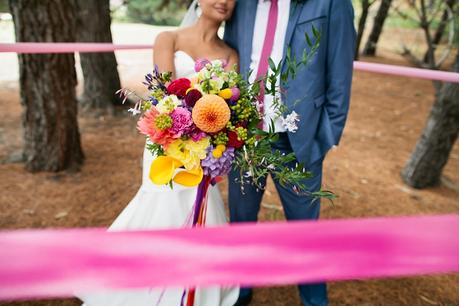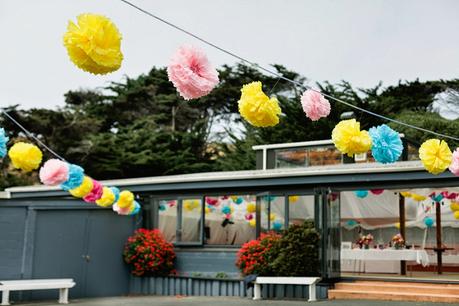 What do you love most about being married?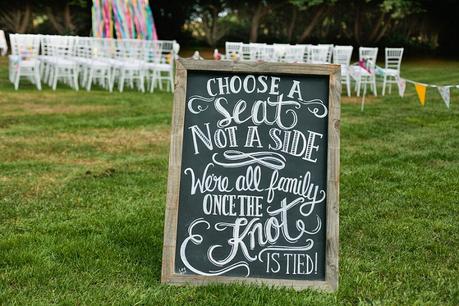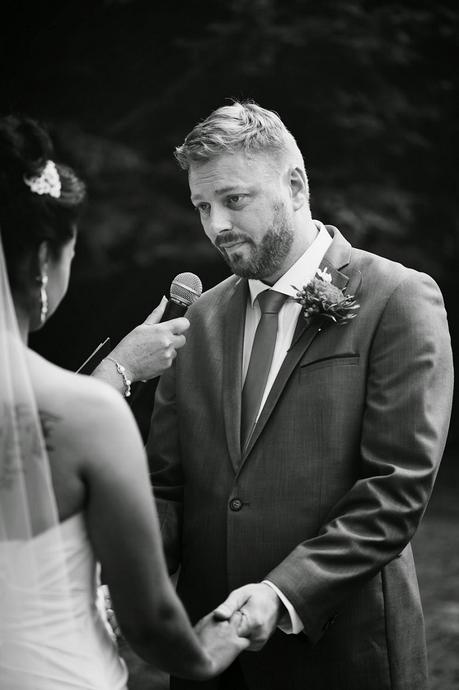 Do you have any tips or tricks for engaged couples?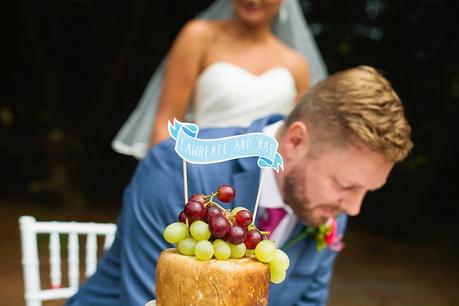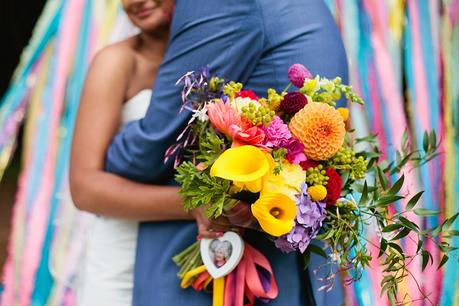 Where did you go for you honeymoon and why?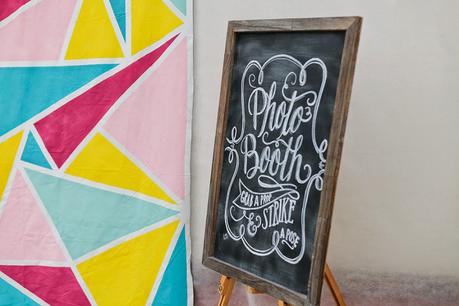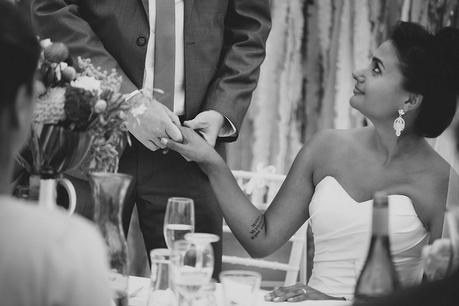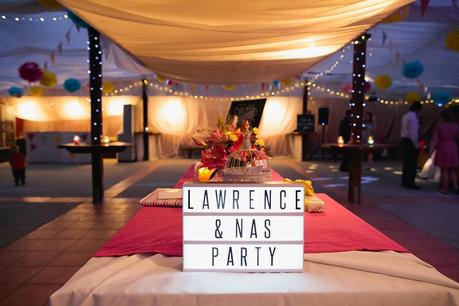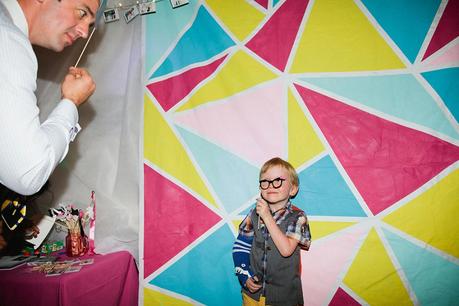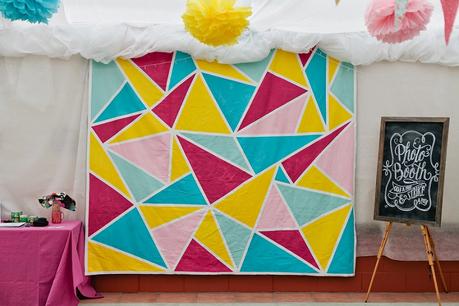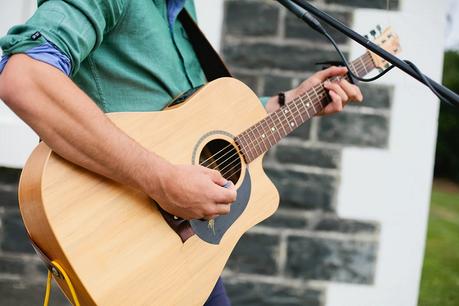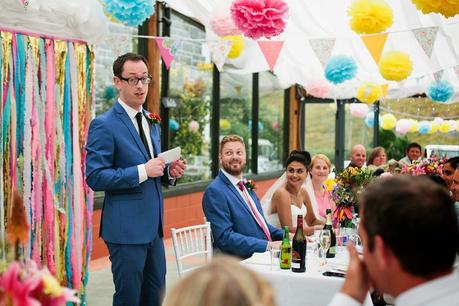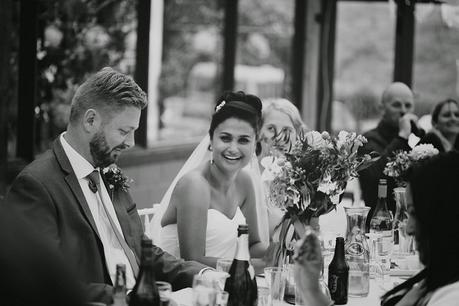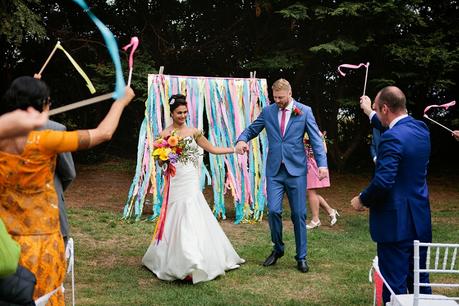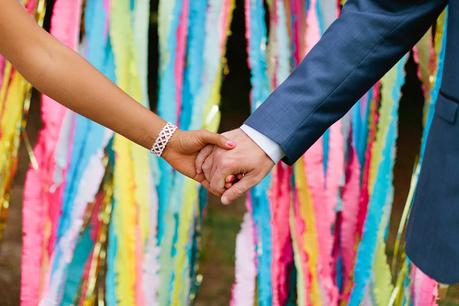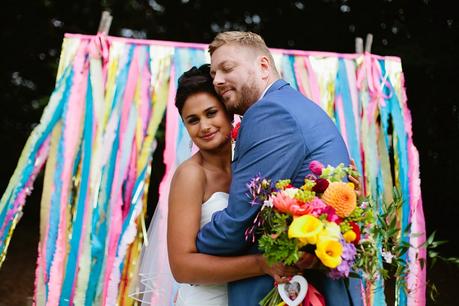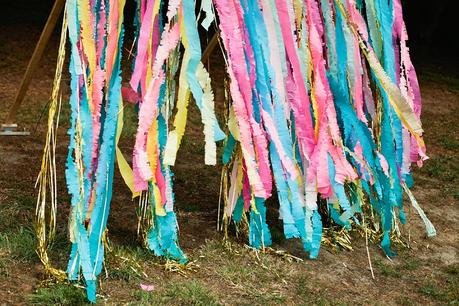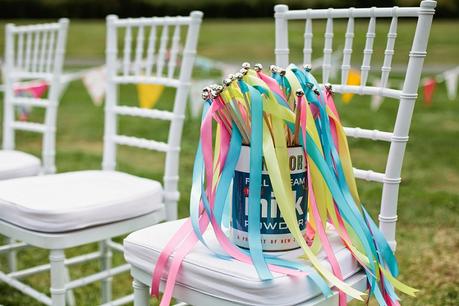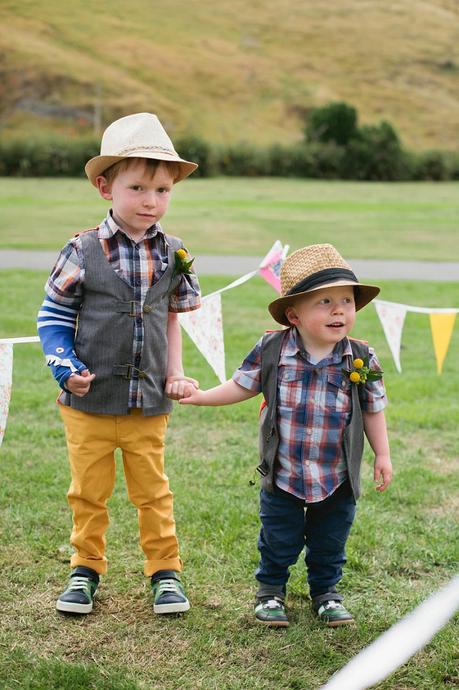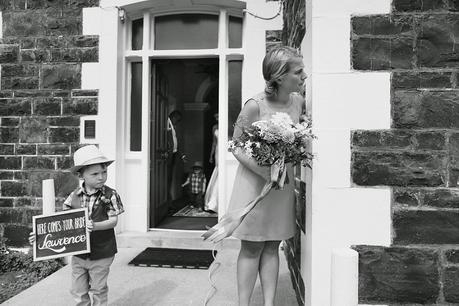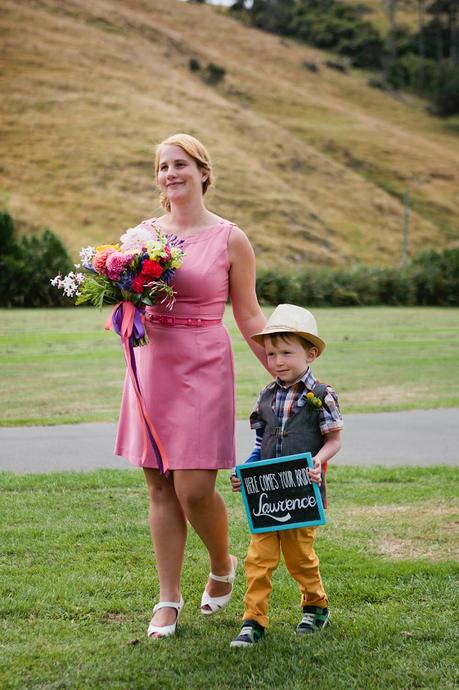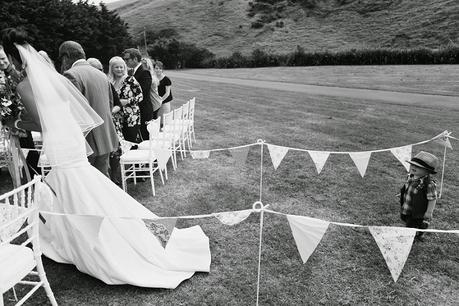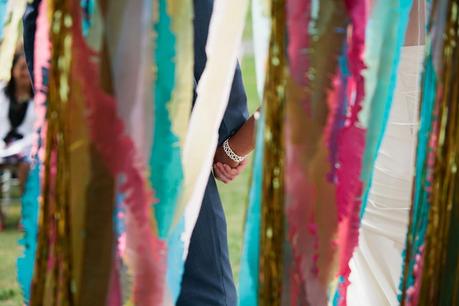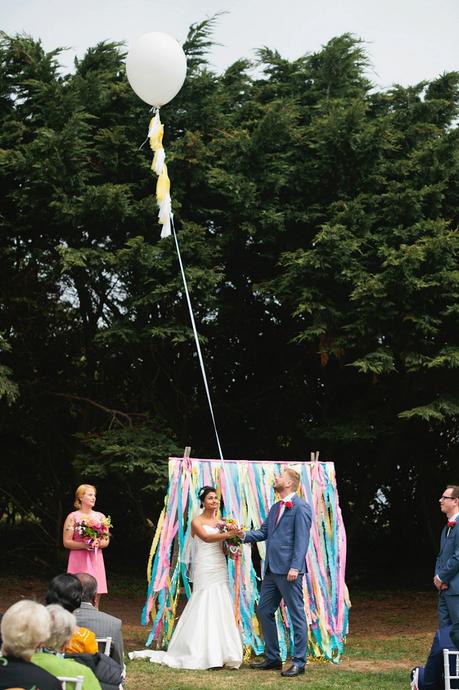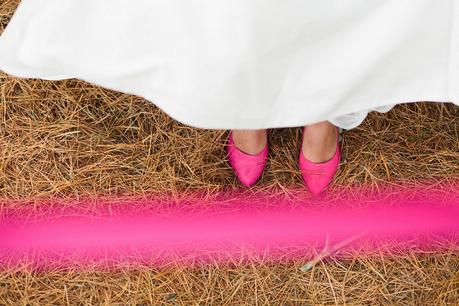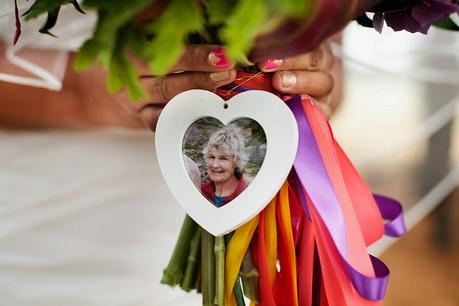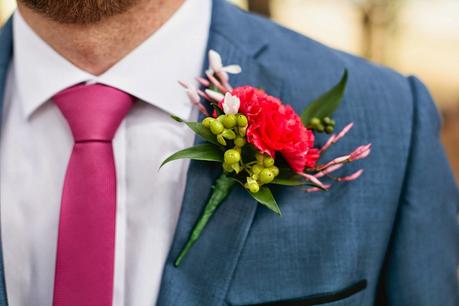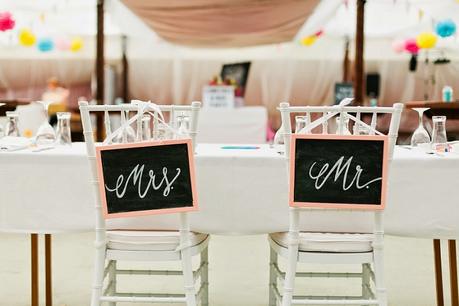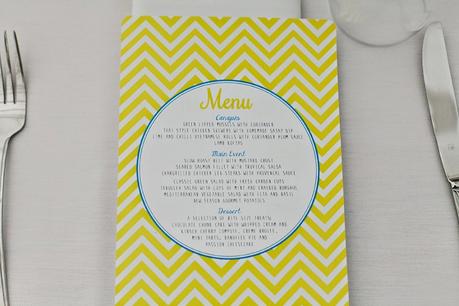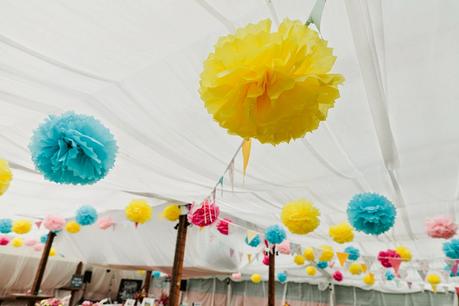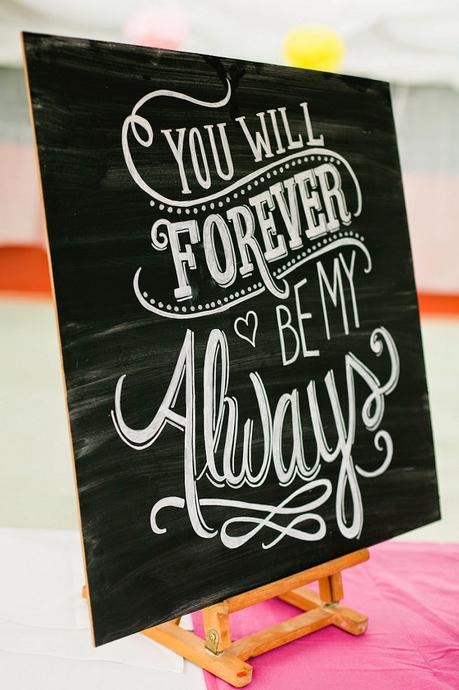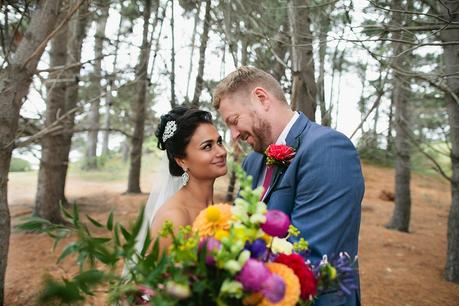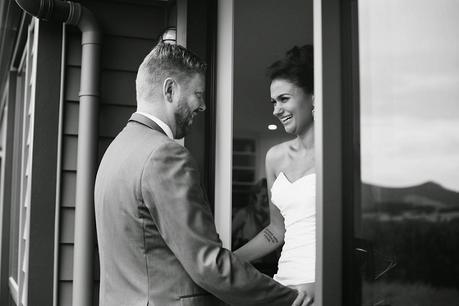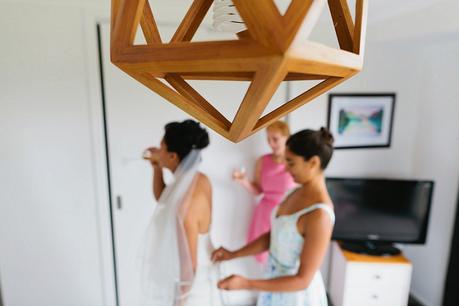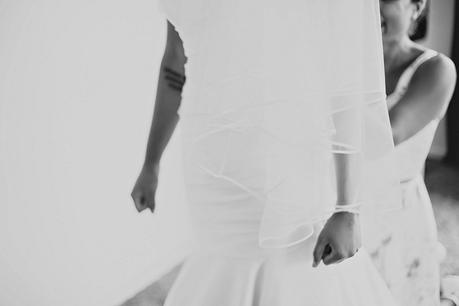 Who Lawrence & Nas Shannon
When 14th Feb 2015
Where Taukuku Fishing Club, Smaills Beach, Dunedin
Budget $15K
We met online through NZDating. I sent Lawrence a smile... he didn't send one back but I persevered with a message and that was that. We went on our first date and were inseparable after that.
Nas: Lawrence never fails to make me laugh. His positivity and sunny outlook on life balances and inspires me.
Lawrence: She doesn't give up.
Colourful, fun, DIY
Splurge Dress, food, and photography. Fortunately our very good friend and neighbor Sinead Jenkins is an amazing wedding photographer! We wanted our guests to be relaxed and have a great time - so we made sure there was loads of good food and drinks, and transport was provided to and from the venue.
Save DIY everything we could, Venue.
We did loads of DIY. Lawrence made the chalkboards and I sign-writed them, we made all of the tissue paper pom-poms (120 or so), Lawrence made a stand out of wood and I made a streamer backdrop to hang off it which doubled as an aisle backdrop and table backdrop. I designed and cut out all of the stationary including save the date cards, invitations, menus, favour labels and mad-libs. I also made the cake topper. My sister and I sewed the bunting and Sinead sewed the colourful tablecloths. We also set up a DIY photobooth - I painted a geometric backdrop on a drop cloth and we borrowed an instant camera.
My Mum was killed in a car accident eight months before our wedding, so it nearly didn't go ahead. My Mum absolutely adored Lawrence and was looking forward to our big day as much as we were. We did everything we could to make her part of our day (including releasing a giant balloon in her memory during the ceremony, hanging pictures of her on my bouquet and at the reception venue, and toasting to her). Although Lawrence and I have not changed much since the wedding, I now wear my mum's wedding ring. Every time I look at it I am reminded of my two soulmates - my husband Lawrence, and my mum. That's very special to me.
DIY what you can! Not only does it save a lot, but it makes everything all the more special and unique.
We didn't plan a honeymoon as we'd just built a house and the budget was tight. However, I thought a break would do us good after such a hectic time so I surprised Lawrence on the morning of our wedding with a voucher for a romantic escape. We spent one night at the historic Cardrona Hotel and two nights in Te Anau with a cruise in Milford Sound. Fiordland is our favourite place, and only three hours drive away, so it was the perfect destination for a quick trip away before heading back to work. The idea of a camping trip did cross my mind but after so much organizing with the wedding I just wanted to relax and have everything done for us - so we stayed at hotels and ate out a lot! It was great.
Photographer Sinead Jenkins at Sinead Jenkins Photography | Flowers Jolene at Estelle Flowers did the bouquets. We did the table flowers ourselves using lilies from Fallow & Fox, and additional flowers from Veggie Boys and my sister's garden. The old mason jars were courtesy of my Grandma | Hair & Makeup Kylie Hayes at Moha | Cake Cheese rounds by Evansdale, topper by Nas | Brides Dress Essense of Australia | Accessories Lovisa | Bridesmaids Dress Her own | Grooms Suits & Accessories Munn's Suit Hire, Christchurch | Venue Tautuku Fishing Club, Smaills Beach | Catering BB Catering | Invitations Designed by Nas, printed at Uniprint | Celebrant Janine Byars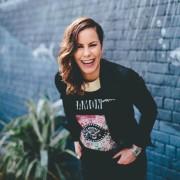 Founder and editor of P&L. Self-proclaimed shoe guru and lover of bogan chic (wtf!) Wife of a butcher, mother of 7 dogs and a cat. Bonkers.