Photographer James Balog is hailed as a major conceptual breakthrough in re-defining the world of nature photography. Since 2007, James has been working on a mammoth project, the Extreme Ice Survey (EIS) to chronicle the change in 16 glaciers around the world.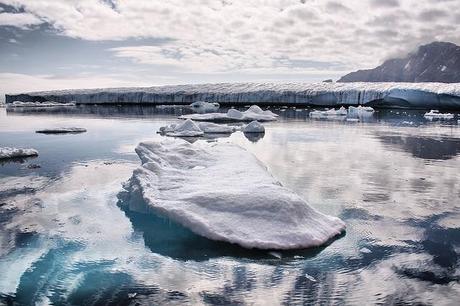 Image courtesy of Christine Zenino
There are two parts to EIS; firstly, the team is building an extensive portfolio of single photos that exhibit the art and architecture of ice. The other aspect of EIS uses time-lapse photography to document the process of climate change on glaciers in Greenland, Iceland, the Nepalese Himalaya, Alaska and the Rocky Mountains of the US. EIS uses 34 cameras to capture changes in the glaciers every half hour, year-round during daylight. For the photographers out there, the work yields approximately 8,000 frames per camera per year! The time-lapse images are then edited into videos that are helping to demonstrate how fast climate change is transforming large regions of the planet.
Why do glaciers matter? Ice in glaciers took centuries to develop but can vanish rapidly in just a few years. Glaciers do not melt like an ice cube, once the glacial ice starts to break down; the interaction with the sea water causes increasingly fast melting and retreat of the glacier. Ultimately, ice calving will occur, this is the sudden release and breaking away of a mass of ice from a glacier, forming an iceberg. The melting fresh water from glaciers significantly alters the world's oceans, by contributing to the global sea level rise and changing the THC; Thermo (Heat) Haline (Salt) Circulation, aka currents in the oceans. Glaciers also reflect the sun's rays, helping to maintain our current climate. When glaciers melt, darker areas of land are exposed, absorbing and releasing heat, which rises temperatures.
Balog came up with the idea of illustrating the changing ice floes with time- lapse montages while shooting single images of glaciers for National Geographic. The time-lapse footage has shown how drastically glaciers have shrunk. The work of EIS has been made into a documentary "Chasing Ice", which won best documentary at the 2012 SXSW festival and the documentary cinematography award at the Sundance festival in January.
The EIS is the collaboration between imagemakers, engineers, and scientists and is guided by the recommendations of glaciologists who are all devoted to documenting the changes transforming arctic and alpine landscapes.