posted by author Charles McCain
www.charlesmccain.com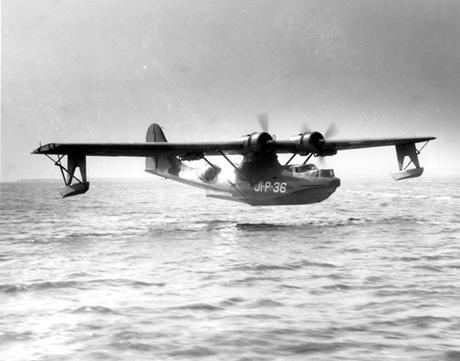 PBY Catalina landing at NAS Jacksonville during WWII.
(official US Navy photo)
PB stands for "Patrol Bomber" and Y is the designation assigned to the manufacturer: Consolidated Aircraft. The PBY Catalina was the most widely used amphibious aircraft in World War Two. Manufactured in the US, many planes went via Lend-Lease to our allies.