Gem-A-Porter Gemologue​ has long become our go-to place for every jewelry-related query; what is trending right now, where to find and how to style the hottest pieces of the season, all unearthed and picked out by Liza Urla, the brains behind the successful website. We caught up with her to discuss everything we always wanted to know about the jewelry industry, which has been undergoing significant changes the last few years. Read on for the next best thing in the industry, Liza's views on men's jewelry and her future plans.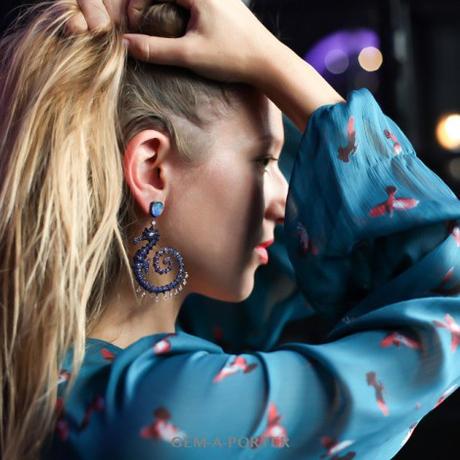 Is there a jewelry trend that you are surprised it lasted?
Every new is actually well-forgotten old. Trends, be it fashion or jewelry, come and go in cycles. A new trend will be a modern reinterpretation of the old. For instance, Bernard Delletrez is the modern Codognato, a 19th century Venetian jeweler, whose collections are famous for featuring skulls, snakes and delicate various insects. Another great example are pearl chokers, which are currently very much en vogue. In the 20th century, Marina B (Bulgari's daughter) pioneered the pearl choker trend.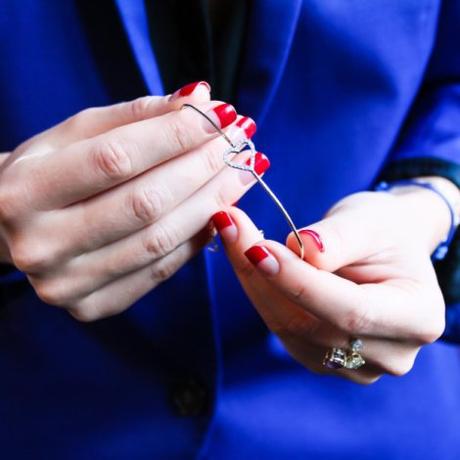 Can you share a random-yet-amazing gemological fact with us?
Alexandrite stone, a rare gemstone named after the Russian tsar Alexander II, has a unique ability to change its color. Green or bluish-green in daylight, alexandrite turns a soft shade of red, purplish-red or raspberry red in incandescent light. This sensational optical characteristic makes Alexandrite one of the most valuable gemstones of all, especially in fine qualities. Alexandrite is nowadays very scarce, since the mines in the Ural Mountains in Russia have unfortunately been depleted. It is practically impossible to buy a piece of jewelry featuring this stone. I am slightly jealous of Alexandrite ring designed by JAR for Lauren Santo Domingo!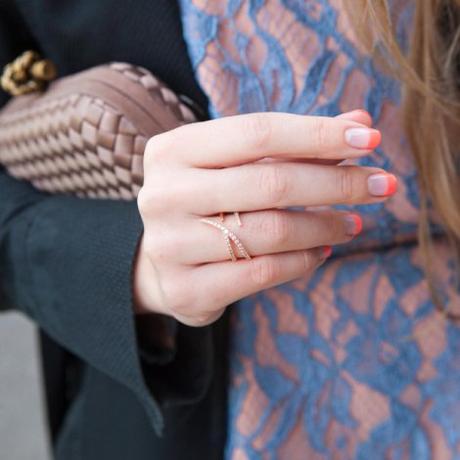 Who do you think is the next best thing in jewelry design?
Elie Top, who used to be protégée at Lanvin, is one of the most exciting and talented jewelry designers who will redefine contemporary costume jewelry as we know it! I think that he might be the next best thing. I have just interviewed him for Gem-A-Porter, and he already has an impressive CV. Elie Top began his career in jewelry design working with legendary Loulou de la Falaise at Yves Saint Laurent, and for the past decade has built on that legacy collaborating closely with Alber Elbaz at Lanvin.
Men's jewelry industry is rapidly growing. Which pieces do you think are more popular?
Stephen Webster and Shaun Leane design some of the best of men's jewelry. A must visit shopping destination for men's jewelry is the Great Frog, a long-established store for handmade and bespoke rock-and-roll jewelry and accessories in London's Soho.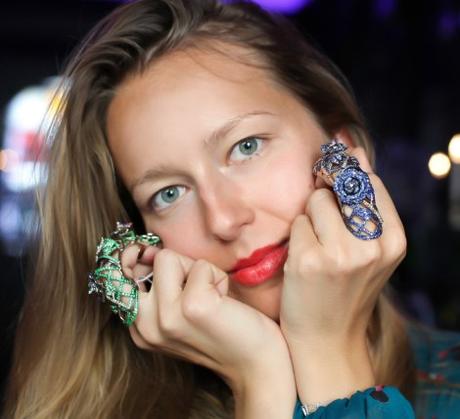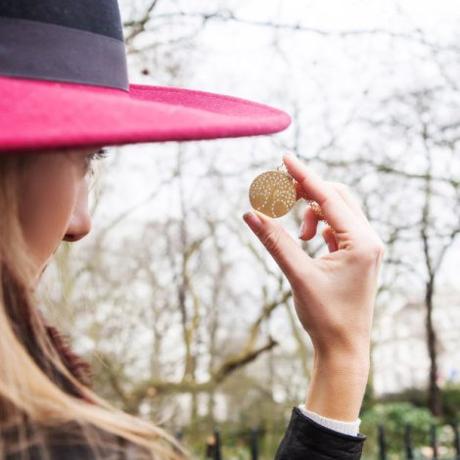 Producing pieces from precious metals and stones can often generate significant mine waste. Could ethical jewelry production ultimately be a sustainable and a long-term solution for brands?
Ethical jewelry production is all about educating buyers, so that they know the difference and ask for ethnically produced pieces when shopping for new jewelry. It is all about demand and supply. Unfortunately, it costs more to produce ethical jewelry, which will result in higher prices. There are a number of companies pursuing the sustainable jewelry route: Gemfields is the world's leading supplier of sustainably-sourced colored gemstones, and Chopard has recently launched the "Green Carpet" collection using fairmined gold for its Haute Joaillerie jewels.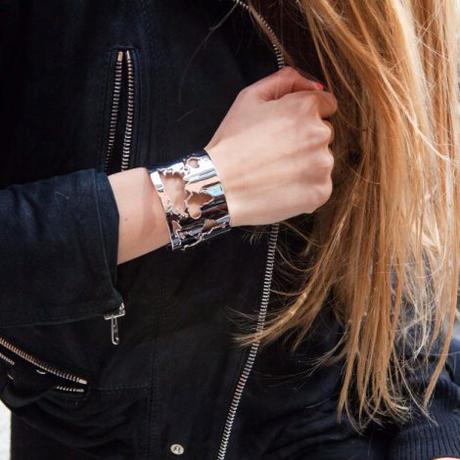 More and more jewelry brands are including customization to their services. Why is involving the client so crucial?
Until the 18th century, all jewelry was custom made. Production costs fell with the "industrialization" of the jewelry world. Bulgari pioneered production of many pieces of the same design, drastically reducing the production costs of their jewelry. By producing separate components of each jewel and assembling them afterwards.
What are the elements jewelry designers entering the business today need to have to stand out?
Story and strong expertise. Nowadays, jewelry is not necessarily about materials, it is more about inspirations behind them. Jewelry buyers want to buy the story behind the piece.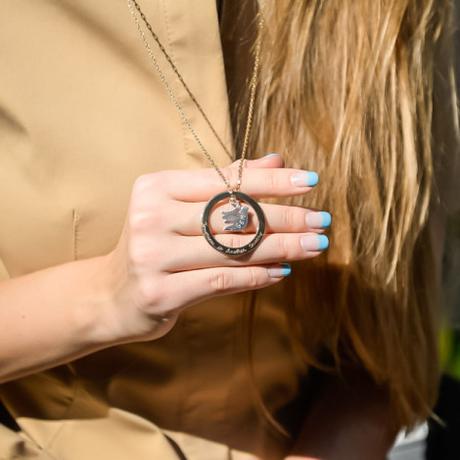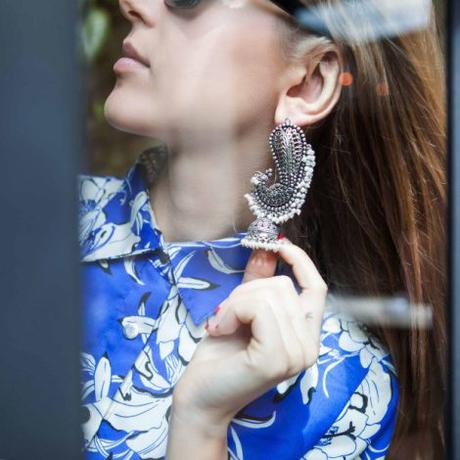 Do you think that wearable tech eventually become mainstream?
Absolutely. There are a few jewelry brands I have come across that are already incorporating wearable tech into their pieces. In fact, the only field with low barriers to entry for emerging designers is the wearable tech sector. It is the only means to stand out in this day and age. Everything else has already been done.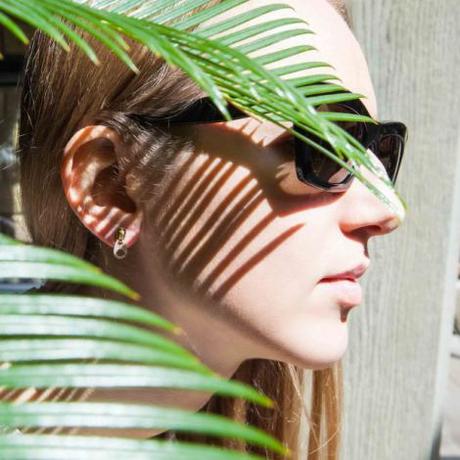 Given your qualification and all this research on jewelry, do you feel it is time to launch your personal line?
I have a few designs in mind and I am currently in discussions with some American brands. Launching my own personal line is a big undertaking and should not be taken lightly.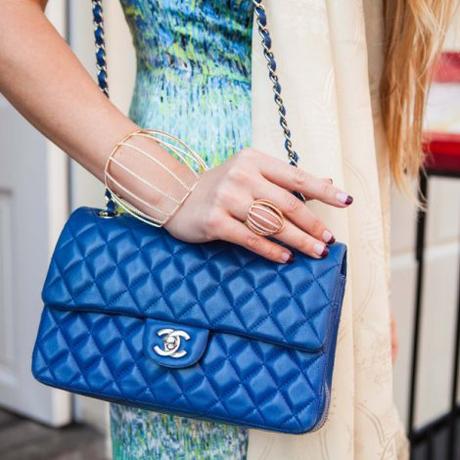 Images © Liza Urla for Gem-A-Porter
Photography by ​Julia Flit f​rom​ GEM Kreatives
gem-a-porter.com
A.