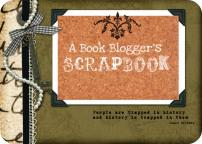 Today our guest is Harlie from

Harlie's Book Blog

! We'll see what she's fanatic about, her favorite books and you'll be surprised to know what's her favorite movie!
***
1- Favorite book(s):  The Hunt for Red October by Tom Clancy and Shadow Dance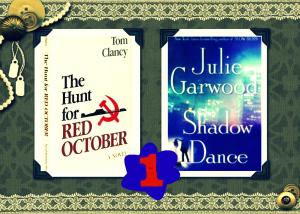 by Julie Garwood.  My love affair with Jack Ryan started with The Hunt for Red October and hasn't stopped.  I will admit that I gave up on romance novels for awhile, but Julie Garwood's Shadow Dance restored my faith in the genre and I have never looked back.

2- Favorite Authors:  Tom Clancy, Julie Garwood, Linda Howard and Mari Carr

3- Favorite Blogs:  Smart Bitches, Trashy Books, Three Wicked Writers, The Book Vixen and Reading Romances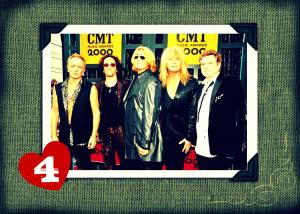 4- Favorite Song/Album:  Anything by Def Leppard and Van Halen.  I'm a true child of the early 80′s and hair bands in general.  I will never give up my Def Leppard or Van Halen collection.


5- Favorite place to read:  In bed, when the house is totally quiet


6- Favorite Movie:  Star Wars, episode 4 (the first one).  I remember my dad taking my younger brother and myself to see it not knowing what it really was.  I was ten years old and will never forget the experience and now my son loves Star Wars just like his momma.


7- Favorite TV Show:  Castle, The Closer, White Collar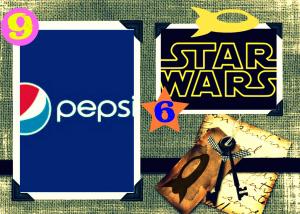 8- Favorite Dessert:  Brownies.  I make the best in the word.  Of course, this is according to my son.

9- Favorite Drink:  Pepsi, Hazelnut coffee and sweet tea.  Hey I'm from the south.  Its a sin not to like sweet tea. 

10- Favorite hobby:  Reading

11- Favorite food:  Seafood and peanut butter…not together though  LOL!  I have a bad habit of eating peanut butter out of a jar with a spoon.  Best snack.

12- Other:  I'm a sport fanatic.  Love the Texas Rangers, Houston Texans, Dallas Stars, Oklahoma Sooners and Texas A&M Aggies
Image credits:
 Star Wars...

wikipedia.org


 Shadow Dance...

juliegarwood.com


 OU logo...Oklahoma Sooners sports site
 Pepsi...PepsiCo.com