Nearly every kid I know loves to color with crayons. There is something fun and appeasing about filling up an otherwise dull piece of paper with multi-coloured hues, instantly breathing life into the drawings and pictures.
Now, imagine how would it be IF your crayons were to suddenly come alive? Do you think your crayons will be happy, grumpy, jovial or sulky? If they can write letters, what do you think each of them has to say to you?
In this creative and hilarious book titled The Day the Crayons Quit, written

by debut author Drew Daywalt and illustrated by

international bestseller Oliver Jeffers (

Stuck, The Incredible Book Eating Boy, Lost and Found, and This Moose Belongs to Me), parents and children enter into the imaginative world of crayons and discover a new meaning behind colouring.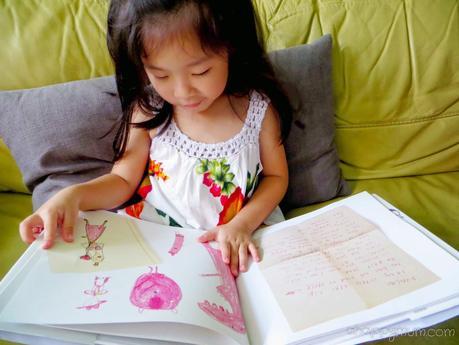 The book, targeted for children aged 4 to 7, revolves about the day a boy named Duncan finds a stack of letters with his name on them, letters that mostly turn out to be a series of complaints written by his displeased crayons who have decided to stage a strike.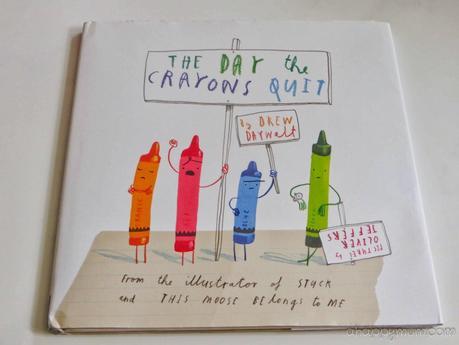 Red is exhausted and overworked from colouring too many fire engines, apples and strawberries. He even complains about working overtime on holidays like Christmas when he has to color all the Santas and Valentine's Day when he gets all the hearts.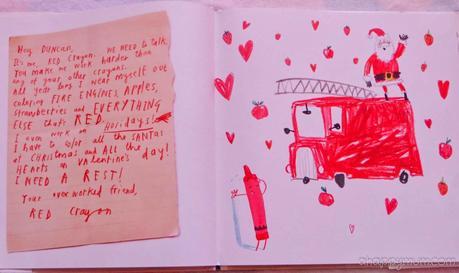 Although Purple loves being the favorite pick for grapes, wizards' hats and dragons, his seemingly obsessive-compulsive disorder makes him dispirited and frustrated that much of his beauty goes outside the lines.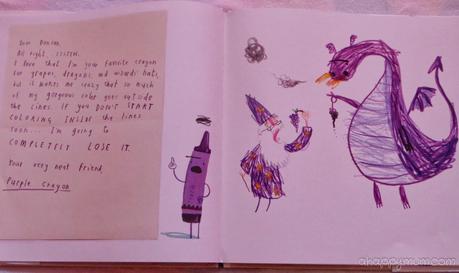 Which crayon do you use to color the sun? It seems like Orange and Yellow are in a dispute and no longer on speaking terms because they both feel that they are the true color of the sun.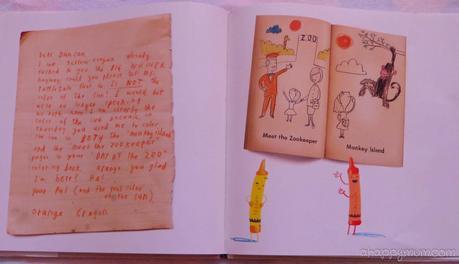 In other grievances, Pink complains about being underused, Grey is tired of colouring elephants and humpback whales, Blue grumbles about being stubby from overuse, Beige is tired of being second fiddle, White hopes to be more more than just a filler and Black wants to be more than an outline. One of my personal favourites is Peach, who complains that Duncan has peeled off his paper wrapping, leaving him naked and embarrassed without any underwear.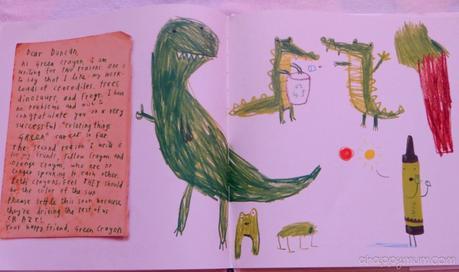 Amidst the chain of long, sometimes tedious, letters from these disgruntled crayons, the only one who is happy with his job is Green, who loves his workload of crocodiles, trees and frogs.
In the end, Duncan comes to realize that he has to do something to make his crayons happy. For his next assignment, he colours like he has never coloured before and with a stroke of creativity, he gets awarded an A+. I don't wish to spoil the suspense of this marvelous ending but here is a quick peek - these are Angel's favorite pages in the book!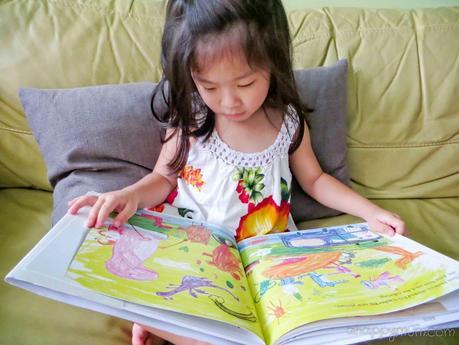 Ingenious, entertaining and heartwarming with a subtle message that touches on the importance of compassion, creativity and inclusiveness, The Day the Crayons Quit is a book that promises fun for the entire family.
******
Of course, since we love this book so much, we have to hold a giveaway and let one of our lucky readers get his/her own copy too!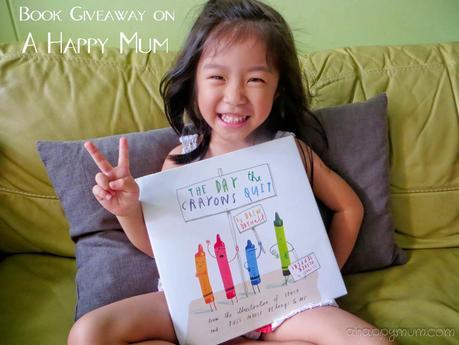 To take part in the giveaway,
1) Like Little Good Books on Facebook here.
2) Leave a blog comment with your name and email address.
Click on the Rafflecopter widget to indicate you have done the above and follow the rest of the options to increase your chances of winning.
a Rafflecopter giveaway
Little Good Books is a Singapore home based bookstore with quality children book that aims to be the trusted source for parents who wish to buy good books for their little ones. All books are carefully selected based on the criterion of nurturing young minds and cater to the age group of 0 to 7 years old. For more information, visit their website or Facebook page.


Disclosure: We received a copy of The Day the Crayons Quit from Little Good Books for the purpose of writing this review. All opinions are our own.