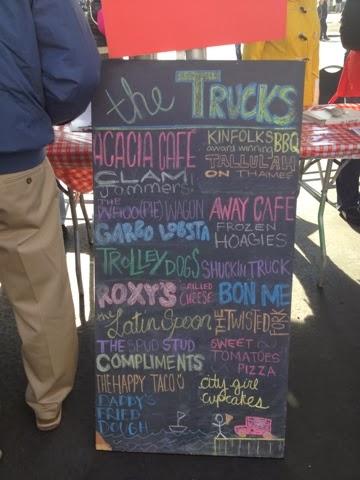 Holy Crap! I have been blogging for 3 years! It in no way feels like I have been telling all of you amazing followers my food adventures for this long. 
In addition to being able to share my love of food with all of you for three years, I also get to go to awesome food conferences, cool restaurant openings and awesome events like the Newport Food Truck Festival!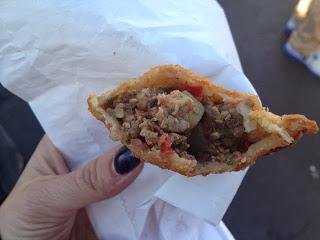 An amazing beef & potato empanada
This festival had some of New England's most popular food trucks. There was literally a food truck for everything: gourmet grilled cheese,barbecue, tacos, lobster,oysters,pizza and oh yeah... did I mention ice cream sandwiches and whoopie pies?
If it wasn't super windy and chilly( oh New England Falls) I swear I would have stayed all day and night eating my way from food truck to food truck!I honestly was semi disgusted with how much I ate at this festival. If there were no lines I may have eaten my weight in cheesesteaks. Oh wait.. I did.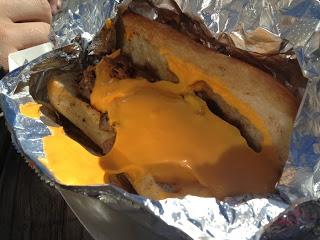 Awesome Cheesesteak from the Spud Stud Truck
I then ventured to the Kinford's BBQ Truck. OMG .You were actually able to order individual ribs with a wrist band so I of course got two as a "snack." The BBQ sauces for these ribs were literally the best I have ever had. There was a more traditional BBQ sauce and a yummy mustard based sauce.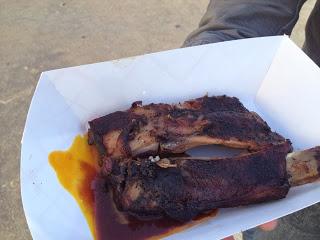 My taste buds were then completely blown away from the Tallulah's Taco truck. I had high hopes for this little taco because I always hear rave reviews about this taco truck. And yes, it is worth the hype. I got the carnitas which were legit to die for. They were topped with onions, salsa verde,cilantro and chopped onion.Oh yes, and some delicious pickled radishes. I wish I got 10.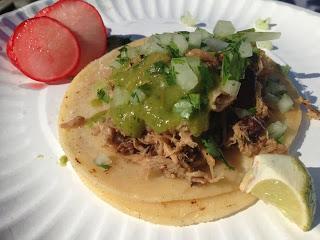 Oh and yes, we got ice cream sandwiches when it was 40 degrees out. Yup, totally worth it. This lovely chocolate chip cookie was sandwiched in between the most luscious coffee ice cream with (wait for it) chocolate covered espresso beans.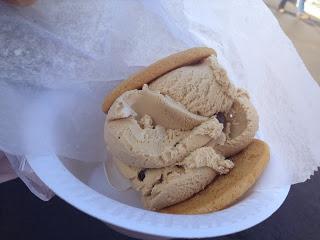 If this festival rolls through your town next year make sure you go! It is so much fun and you could spend hours eating from amazing local food trucks!