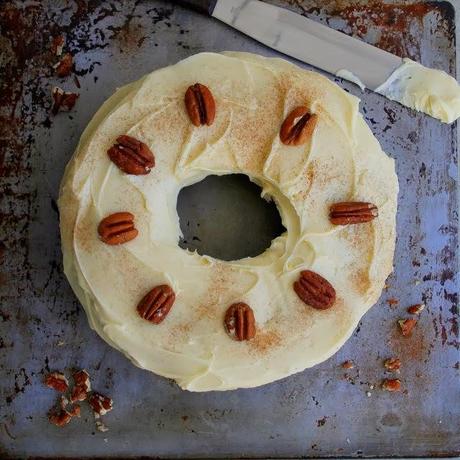 I started this blog a year ago, with the intention of sharing my favorite recipes and kitchen adventures. I had been mulling over the idea of having a food blog for quite some time before this, but kept putting it off thinking that no-one would read it, or that I would run out of things to write out. I am pleased, and relieved, to say that neither of those things has happened...in fact, little did I anticipate the adventure that lay ahead when I published my first recipe one year ago.
My experience overall has been incredible. I find that with each post I publish I gain a little more confidence and a lot more momentum. I also find that the more I write, the more ideas I think of for future posts. Rather like traveling, when each time you tick a city off your bucket list you add another three that you would still love to visit. I tend to find that I have too many ideas and too little time to work on them, but I suppose that is quite a nice problem to have.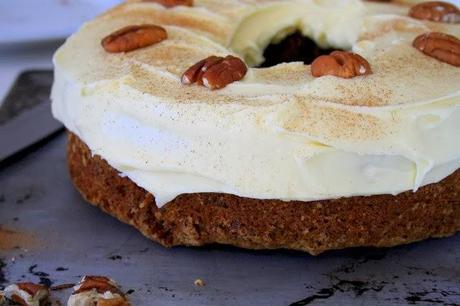 This blog has been a wonderful creative outlet for me and I have loved sharing my recipes and photographs with readers all over the world (who would have thought it!). As I reflect on the past 12 months I think of all the inspiring foodies I would not have met, events I would not have had the privilege to attend, experience I would not have gained and friendships that would not have formed had I decided not to take the plunge a year ago - life would have been poorer for it. There has honestly not been a dull moment since I started, with many exciting things still to come.
Curious as to what your favorite recipes have been this year? The outright favorite and probably the simplest recipe on this here blog has been Lemon Shortbread Biscuits. Your other favourites include Moroccan Beef with Spiced Flatbreads, Roasted Butternut and Rice Pizza, Pecan, Almond and Honey Nougat and Double Chocolate Almond Meringues.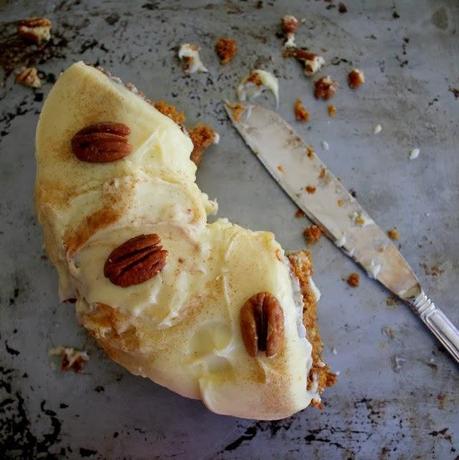 Thanks must go to my family who have endured my many hours spent planning, testing and retesting recipes in the kitchen, the piles of dishes afterwards and the camera equipment and props lying scattered all over the place after I have been shooting. They have observed me pacing around a plate of food to try and find the best angle, and awkwardly angling white boards around the "set" to improve the lighting (more practice is definitely needed in this department!). They have waited around in hardware stores while I have selected and ordered paint samples for making backgrounds. Patiently hung around while I have done extra laps around food markets, exploring and chatting to the vendors. Thanks my loves, I hope the food has been worth it!
I would like to send a very heartfelt THANK YOU to everyone who has taken the time to pop in and read what I have been up to; to the friends, (old, new and virtual) who have cheered me on from the sidelines and supported this endeavor. I am sincerely grateful to my followers and subscribers, and everyone who has shared, tweeted and liked along the way  - I see you and I thank you. You have been amazing!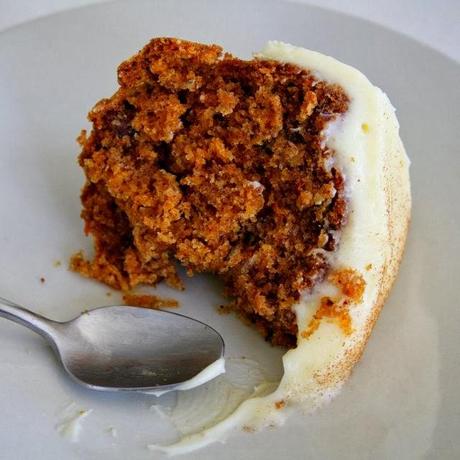 A birthday is just not a birthday without cake and this recipe is adapted from a family recipe that I have had in a binder on my kitchen shelf for years. A firm favorite in our household, I hope you will love it too.Here's to another wonderful year. x 
_________________________
CARROT CAKE 
with CREAM CHEESE FROSTING
Makes 1 cake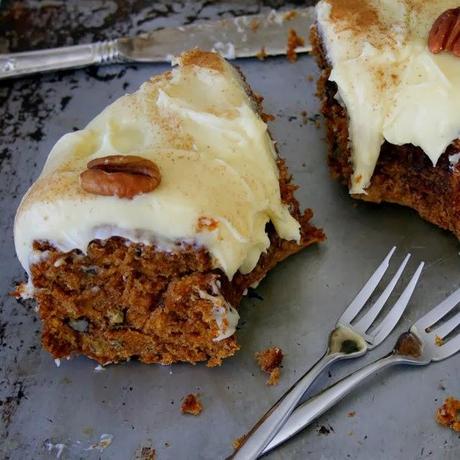 375ml (1.5 cups) cake flour
1.5 tsp baking powder
1 tsp bicarb
1/4 tsp salt
2 tsp ground cinnamon
1/2 tsp ground ginger
3/4 cup sunflower oil
375ml (1.5 cups) light brown sugar
3 large eggs
250g finely grated carrot
100g pecans or walnuts, roughly chopped
extra pecans or walnuts to decorate
extra cinnamon to decorate
Cream cheese icing:
75g butter
175g smooth cream cheese
375g icing sugar
1/2 tsp vanilla extract
Step 1.) Preheat your oven to 180

°

C and grease a 22cm ring tin. 
Step 2.) Sift the flour, baking powder, bicarb, salt, cinnamon and ginger into a bowl, and mix to combine. 
Step 3.) Place the oil, brown sugar and eggs in a seperate bowl and whisk on high speed for about 2 minutes until pale and combined. Add the flour mixture and whisk until almost combined. 
Step 4.) Add the grated carrots and nuts and fold in by hand until all the ingredients are combined. 
Step 5.) Pour the batter into your prepared ring tin and bake for 60 minutes or until an inserted skewer comes out clean. Allow to cool before removing from the tin. 

Step 6.) To make the cream cheese icing: use an electric mixer to whisk the butter until soft and creamy. Add the cream cheese and continue to beat until fluffy and combined. Sift in the icing sugar and add the vanilla extract. Beat until just combined and thick - do not overmix! Store in the fridge until use. 
Step 7.) Spread the cream cheese frosting over the cooled cake. Decorate with nuts and a fine dusting of cinnamon.