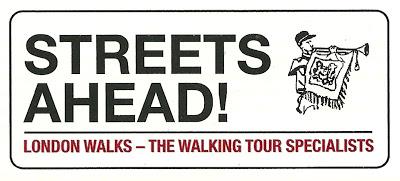 As the Summer 2013 version of The famous White Leaflet nears completion,
David
writes…
That's where your London Walks leaflet comes from in North America (see title, above). But it gets even quirkier.
Which is by way of saying, apparently London Walks has saved the smallest post office in America!
Story runs as follows.
From that big house in the big woods on the big lake in remotest northern Wisconsin the London Walks North American "mail outs" go to a tiny little town, a half an hour drive away. The first time she made that drive - a few months ago - Sheri saw three bears, two wolves and a deer. And it's at least a once a week occurrence for a message along the following lines to crackle over the public address system in the little local school: "Will Mr. Simpson [the janitor] please report to the office - there's a bear in the schoolyard and we need you to shoo him away".
Now how tiny is tiny? Well, the town has a library, a post office and a "gas station/convenience store". And a population numbered in three figures. The post office is a two person operation - the guy behind the counter and the fellow who delivers the post.
And in the last few years "business" has been falling off of course because of the internet. But thanks to what's coming out of that big house on the big lake in the big woods...well, the post office has been granted a semi-permanent stay of execution!
If you think about itLondon and Drummond, Wisconsin couldn't be further apart, in every sense of the term. And something "connecting them" would be the last thing you'd expect. Let alone a connection strong enough to save something that's absolutely vital to a tiny, remote, rural community. And it's not as though some big logging plant or something like that has moved in that's going to throw a way of life completely out of kilter. It's just a very nice lady going through the door of that tiny little post office - I'll get a photograph up here in due course - every day with a pile of letters, each of them packing one or more London Walks leaflets, and there's enough of it to have saved the day.
It's a tiny little nexus made up of hundreds of you guys - Americans and Canadians who've asked us to send you a London Walks leaflet - and us here and Sheri in her big h. on the b. lake in the big woods and the tiny town with its tiny post office.
A tiny little nexus - but completely "feel good". Whichever way you cut it!
For your copy of the London Walks Leaflet Summer 2013 email the office at

[email protected]

or give them a call on 020 7624 3978.
A London Walk costs £9 – £7 concession. To join a London Walk, simply meet your guide at the designated tube station at the appointed time. Details of all London Walks can be found at
www.walks.com
.