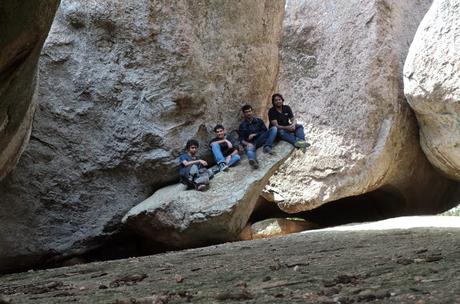 Place: Nijagal Betta Trek
Distance: 60 x 2 = 100kms
Directions: Bangalore - Maddur - Mandya - Melukote - Pandavpura - Tonnur Lake
Participants: Deepak(Deefu) > Datta (Dattu) > Chethan (Zethu) & Karthik (Sp)
Bikes: Avenger > Pulsar
Previous Chapter: 
Melukote & Tonnur Lake
IN LESS THAN 50 WORDS:
Alright, this chapter to Nijagal was a neat, sweet & small chapter. This chapter was mainly pulled off to catch up on each other's lives and also have a sitting after quite some time I must say. (Atleast all 4 together!) The caves of this place as usual was amazing (Atleast for early men like us heh!)
But we ended up speaking all sorts of irrelevant shit, i must say haha :P, Keep up with me on this one!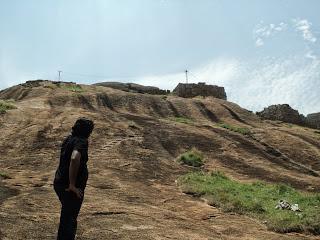 INTRO & PLAN:
Okay, it was only 2 days since we had gone to Melukote & Tonnur lake. During that ride we had got into the discussion of having a sitting with old school krew also covering  a small chapter. So Nijagal was planned. After asking for the crew on their call for the trip, Deefu & Dattu confirmed their spots for the next day!
TIME: 22:00 (24/5/2015)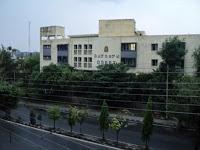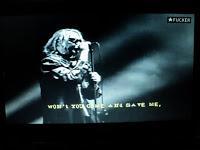 ASSEMBLE & LEAVE:
Oh yeah woke up at 05:00, did a few push-ups & sit-ups, had a sip of coffee & was all set to go! The meet up was scheduled at Dattu's place at 06:30. So went down, wiped my bike and vroomed it a little and took off with the cold icy wind. After about 30 mins of cool breeze riding and little bit of dozing off here & there I reached Dattu's place.
Alright, here's the funny part, as soon as I reached his house, two policemen caught hold of me and asked where I lived & other kind of shit. With the same flow as I had ridden to his place, I lifted my hand in the direction of the wind and pointed out to some house. Haha! (Lucky they didn't ask me to go inside, i might have done that as well heh heh, And this was one of the three encounters with the same policemen. Now they're friends :P )
Anyway, Zethu & Deefu arrived shortly pointing a finger at each other blaming the other for the delay. We had good laugh and left Bangalore.
TIME: 07:45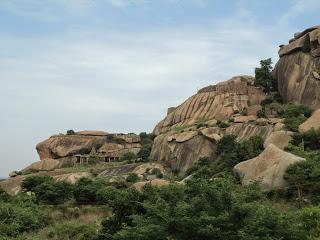 RIDE 1: (Bangalore – Dobbaspete - Nijagal)
Ride to Nijagal was a short one, hardly 60kms on NH-4. As we started off, we proceeded at a slow pace as the traffic was dense. But we were slightly confident that Nijagal would be free from visitors as the place is pretty much unheard off. As we got past the city we let our bikes take us rather than the other way around. We got cracking at each other and finally decided we pull over at our regular hotel for some yummy breakfast.
TIME: 08:30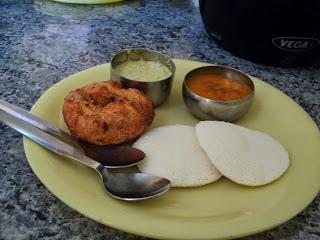 Okay with our tummies quietened, Dattu started unwrapping his funny stories which got us cracking up. (Almost coughed to death a few times!! ) As we were chilling outside the hotel, we spotted the beautiful Shivagange hillock. Asked if anybody was up for it, then we took a call not to go there as it was a Sunday and it would be crowded.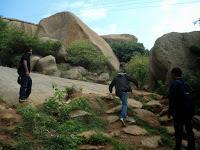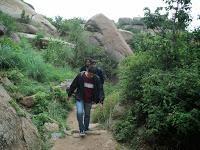 After about 15mins into the ride from the hotel, we spotted the hillock from the highway itself. With the sun behind us & us, riding towards the hillock, it was as though the hill raging with glow!!
Riding at a slow pace, we took the right deviation from the highway. Parking our bikes & locking our helmets (atleast the ones who had them :P) we awakened the goat's spirit within us and were all set for the trek.
TIME: 09:15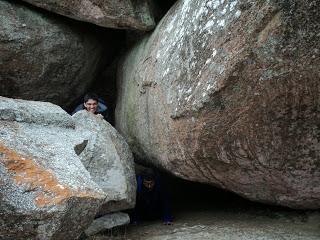 ASCENSION:
Ok, Nijagal isn't a big trek and all. It took us about 45mins to reach the top. I've divided the hike uphill into 4 parts, so, keep up with me here, All!
i) Initial walk way
ii) Hike uphill
iii) Dark Caves
iv) Lost Ruins
Ok, so, that was the stretches, now let me just walk you through till the top huh, Ready?!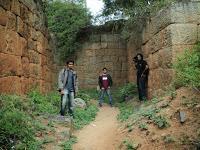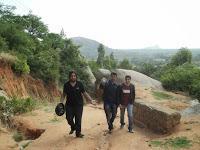 i) Initial walk ways:
As soon as we parked our bikes, we walked on a muddy & I must say quite steep path until we reached the first gate way. After entering the gateway, it was like Chitradurga fort, with all the 90 degree turns. After 2-3 of these we were lead into an open area which presented us a beautiful view of the ruined temple.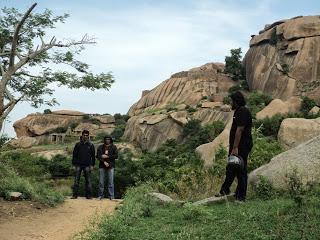 ii) Hike uphill:
Okay, this stretch is pretty much it. Leads directly to the top. But this stretch offers quite a bit tricky walks on boulders, but easily manageable ones. So, without much difficulty we glided past this stretch to reach the top. The view from the top was exhilarant, it was time to find a cave and settle in.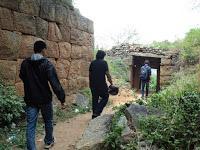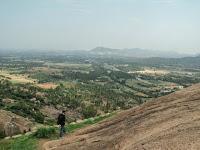 iii) Dark Caves:
 It was long already that Dattu was holding back. Once he began to unleash his string of jokes one after another, the laughter kept coming out, to the verge of choking us now and then! As we entered the caves, the beauty of the sun's rays penetrating into the dark caves through small openings on top was simply breath taking to watch. We searched for a nice cave to crash in and settled down.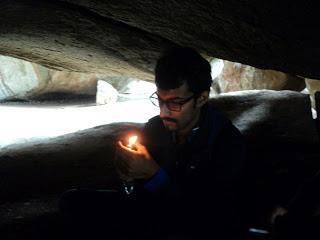 TOP:
As we sat, we began speaking all sorts of shit (people who have entered our lives, College days, School days, work, future of our club, upcoming rides & treks and oh yeah not to forget  the people whom we want out of our lives heh heh! etc.,) So with an hour's talking and laughing and oh yeah, with some headless chicken dance by dattu we decided to head back.
TIME:11:15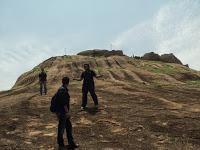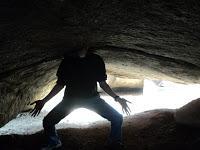 iv) Lost Ruins:
Ok, like most of the times we decided to hike down in a different route. But this time it was quite rocky and steep but much more challenging than the one we had used for climbing up. Once we reached flat surface, we headed towards the lost ruins.
We crashed down, removed our pull overs & rested in the cool shade of the ruined temple for quite sometime. Once we were up, we started playing all sorts of stone games. (One who hits the pillar afar, one who hits the center of the circle etc.,)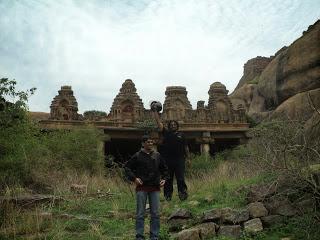 We spent about 45mins here after which we reached back the fort wall. We could spot a lot of locals storming into the place. Good thing we had started early and had the place to ourselves (Yeah, we're selfish, and we're honest about it \m/ ). In 15-20mins we reached our bikes and we headed out.
TIME: 12:45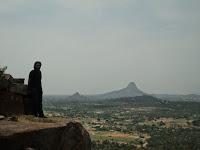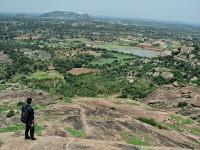 RIDE 2: (Nijagal – Chandu Dhaba – Bangalore)
Ok, this was a 60km ride back with a cache clear stop at Chandu's. Okay, as we left Nijagal we decided to crash at Chandu's for some food & drink. It took us about 45mins to reach the dhaba, but once we reached, we sat down and began to fade into tranquillity :P
We spent 2.5hrs at the dhaba talking about.. I remember what we spoke about also haha! After the lunch we all left the dhaba afloat.
TIME: 16:00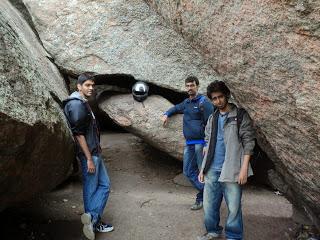 The ride back from there was simply superb. We allowed pretty much the bikes to take us on the highway. It was a slow but very nice cruise until the Yeshwantpur Junction, where Deefu & Zethu headed their way. I dropped Dattu near his home, had a cup of tea and continued to reach back my place.
TIME: 17:15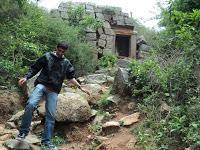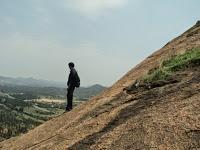 CONCLUSION:
" Alright, this chapter was a small one no doubt. But a much needed meet up! The caves in which we were floating.. wait..what was this trip again?.. Better stop writing now, I'm floating here! Haha "  (Can't conclude every time on a chapter :P)
Sunday well spent huh, Until next time Ta-da Cia \m/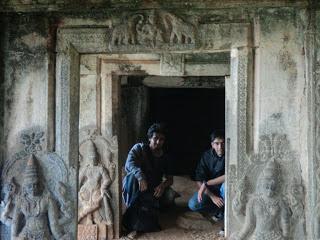 PICASA ALBUM: