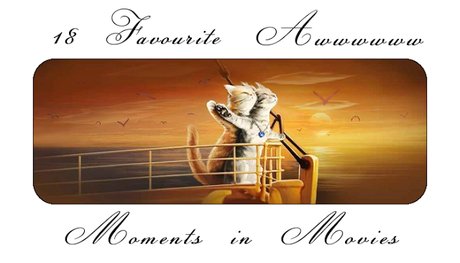 So you thought my last list was cheesy? In that case I'm happy to prove you wrong with this one. While the list of my favorite SQUEAK moments in movies featured scenes that made me - if not literally squeak - jump up and down out with enthusiasm.AWWW moments are a very different species however. These moments make you melt in your armchair, bed or wherever you're sitting - so they're basically SQUEAK moments that are so intense you can't even squeak. That intensity required for some more than just flat images, so if you think this list looks like a tumblr page I can't argue.
Here we go, as always in no particular order.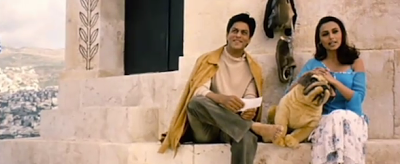 Chalte Chalte
The stuffed dog
This is a quite weird movie because it starts out with a romantic and funny first half only to center around the failure of a marriage in the second half. The first half is - obviously - my favorite and there are a lot of cute moments here such as this dog.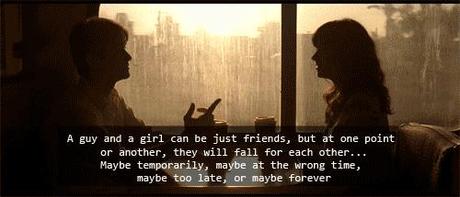 (500) Days of SummerThis movie has been in so many of my lists that I'm starting to believe I should re-watch it very soon. Here's one of my favorite quotes of all time.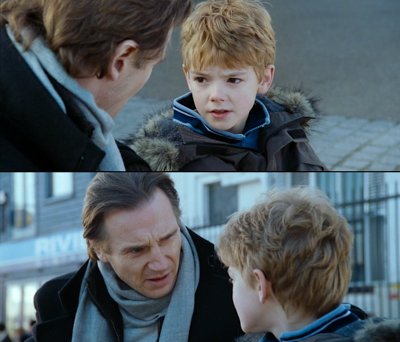 Love, Actually

"Truth is, I'm in love"

Although you might get a different impression from reading these lists, I'm not actually a true fan of cheesiness and corniness - except when it's real well-made. Such as in this movie. Didn't see much of it coming to be honest.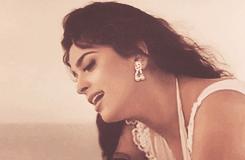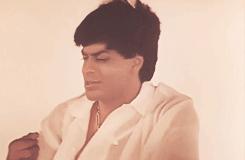 Yes Boss
"Maine Socha Na Tha"
Another very ambigous Indian movie that is both the sweetest thing ever and quite unsettling. The introduction song however definitely is the sweetest thing and nothing more or less.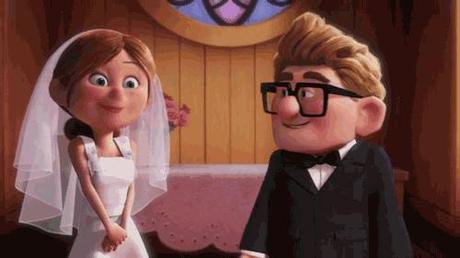 Up
Married Life
This is what I'd want to do to this movie if I could.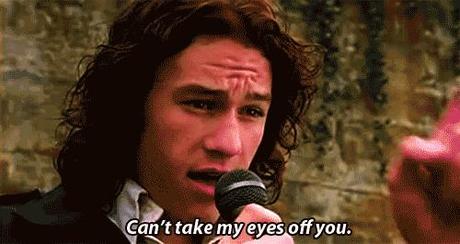 10 Things I Hate About You
"Can't Take My Eyes Off You"
Another very romantic and funny scene I did not see coming at all. Sometimes it's great to have a sister that watches different movies than you - and then watching them with her!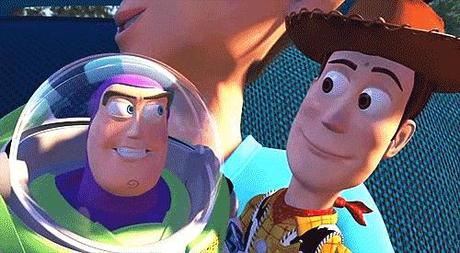 Toy Story
Woody and Buzz
My one-true-pairing from any movie out there.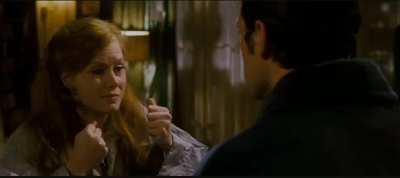 Enchanted
Amy Adams is so... ANGRY!
This scene really melts my heart every single time I watch it. Despite the fact that I think of her unsettling role in The Master every time I see Amy Adams these days.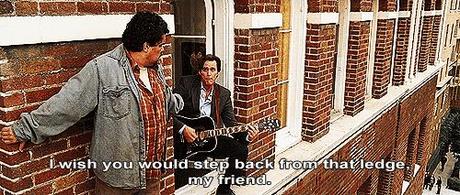 Yes Man
The Jumper Song
Imagine watching this for the first time on a jam-packed airplane. And laughing your heart out. People were just staring at me, but I didn't care because this was so funny!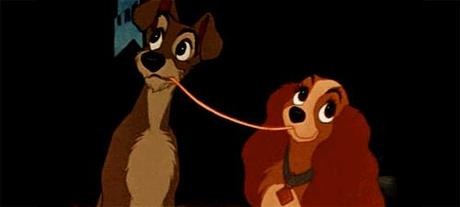 Lady and the Tramp
Pasta scene
Probably the sweetest scene in film history. I could look at this gif all day long.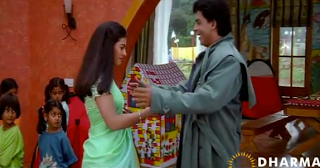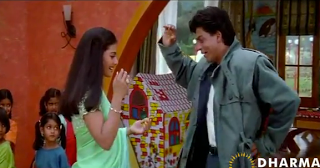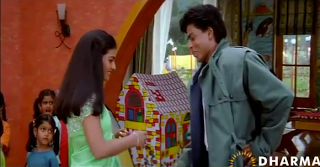 Kuch Kuch Hota Hai
Meeting after 8 years
I love the fact that it's not a dramatic and perfect meeting, but actually very aw(wwww)kward.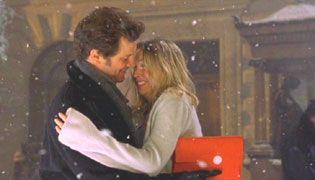 Bridget Jones's Diary
The Ending
Last time I saw this, I had completely forgotten about the ending. What a sweet surprise!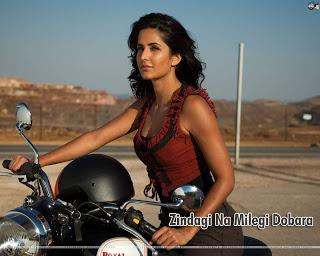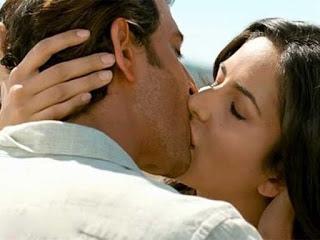 Zindagi Na Milegi Dobara

The kiss

Finally the ladies are allowed to take the initiative in Bollywood too - this was one of the best things about the movie. Gotta love a female Indian director.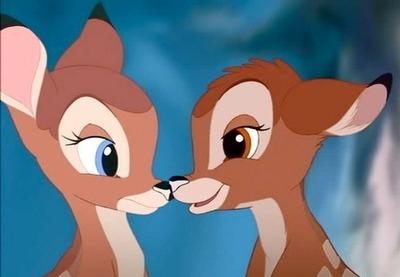 Bambi
Nose kiss
I think anything I write is going to make this worse than it already is so... let's just keep this between you and me: I love Bambi.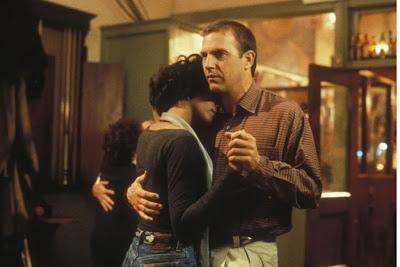 The Bodyguard
Dance
Not one of the best 90s melodramas but it had its moments (and Whitney Houston's voice).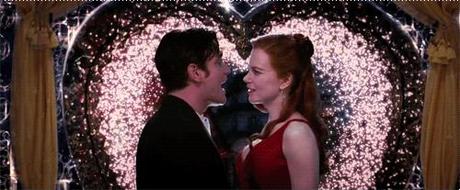 Moulin Rouge
Elephant Love Medley
I get blown away by the awesomely exercised kitsch of this scene every time.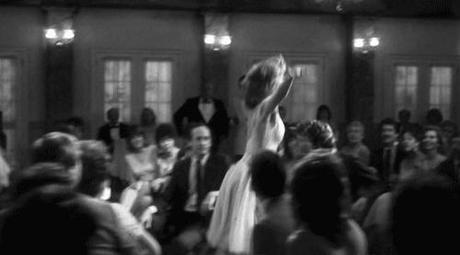 Dirty Dancing

"The Time of My Life"

Wow... I really don't know what to say about this.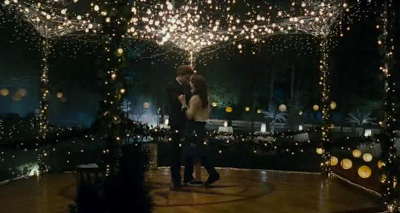 Twilight
"Flightless Bird, American Mouth"
I don't hate Twilight. As a matter of fact the books were some of the best things that ever happened during the depressing phases of my early teenage years. And the movies did have some great soundtracks... which is not the only reason I love this scene. I don't know, it just makes me want to go
AWWWWWW...!