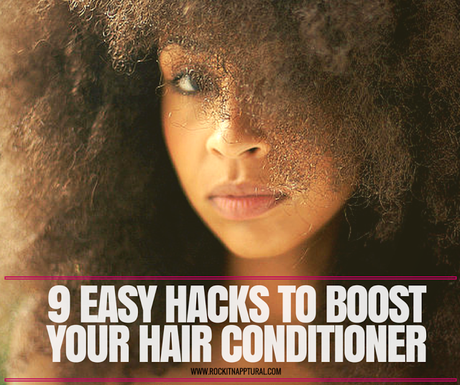 Have you ever purchased a bottle of hair conditioner that didn't really work for your hair? Do you throw it away, give it away to a friend, or do you let it sit in your closet for ages like I do? I hate wasting money on products that don't deliver. I usually come across this problem mostly when I venture to try a new conditioner or a styling product. Instead of tossing them, I found a way to add a little boost to them by tweaking the ingredients just a little. 
I have quite a few bottles of different conditioners in my vanity closet, some were gifted, some are samples, but most are those that I've purchased with my hard earned dollars. And I don't like throwing away money. Everything I used to trick out my conditioner was already in my house. Here are some of the ingredients I've mixed in with my conditioners.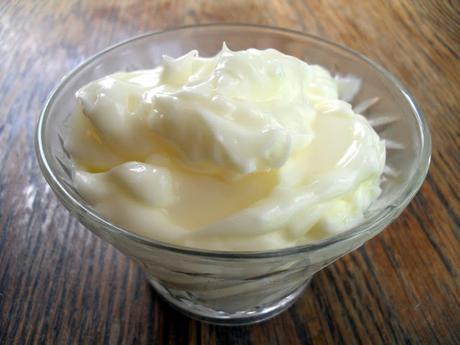 Image Source: Veronicascornicopia.com
1. Mayonnaise to Boost Moisture
Mayonnaise is the perfect cure for dry and dull hair. Mayonnaise gives the hair a phenomenal boost of moisture that helps to condition the hair shaft for easier manageability and softer strands. It's filled with oil and eggs, which contain fatty acids, protein and other vitamins to strengthen the hair and promote moisture retention. 
Try Using Mayonnaise for Your Hair
You can add 1/4 to 1/2 cup of mayo to your conditioner and leave it on your hair for several minutes. Your hair will feel softer and less dry when the mayo is rinsed. It doesn't leave a smell behind and will make your hair super soft. Trust me, your hair will thank you.
2. Greek Yogurt to Prevent Breakage
Greek Yogurt is full of probiotics and vitamins to help restore dull, lackluster hair. It can help repair damaged hair and strengthen the hair follicles to help prevent breakage. Adding Greek yogurt to your conditioner also helps to prevent frizzy hair. Its loaded with vitamin B5 which helps combat hair loss and thinning hair.
How to Use Greek Yogurt for Your Hair
Add 1/2 cup of Greek yogurt to your favorite hair conditioner and mix until smooth. Add 2 tablespoons of extra virgin olive oil or coconut oil and mix well. Apply and allow the conditioner to sit for at least 30 minutes. Rinse and style as usual.
Read Also: 5 Reasons to Incorporate Honey in Your Natural Hair Care Regimen
3. Flat Beer to Restore Dull Hair
Beer is not only awesome for guzzling with some old-bay drenched crabs on a hot summer day, but it also helps your natural hair retain moisture and prevents frizz. Beer contains natural sugars that help tighten the cuticle. You can also use beer on fine hair to make it appear fuller. The proteins left on the hair fibers are said to cause a slight swelling of the hair shaft to give it a thicker appearance. You can mix a little flat beer into your deep conditioner or try a beer and vinegar clarifying rinse after conditioning to start enjoying the benefits for your natural hair.
Beer &Vinegar Clarifying Rinse
6 cups hot water
1/4 cup apple cider vinegar 
1 small can of any light beer (make sure its flat)
In a large glass bowl, mix all ingredients. Allow to cool and apply to hair after cleansing and conditioning. Massage hair and scalp for 2-3 minutes before rinsing with lukewarm water. Follow up with a once-over cool water rinse.
Read Also: Feed Your Hair Beer for Body & Luster
4. Sesame Seed Oil
This vegetable-based oil can be a little pungent but the benefits are tremendous. Sesame seed oil is full of antibacterials that help fights scalp infections, fungus, dry scalp, and dandruff. The oil nourishes the hair strand from the inside out, fortifying the follicle to withstand against breakage and shedding. A hot conditioning treatment using sesame seed oil is a great way to incorporate this gem into your natural hair routine.
Sesame Seed Hot Oil Treatment
After cleansing the hair, mix in 1/4 cup of warm sesame seed oil in with 1 cup of your favorite conditioner. Apply to the hair, wearing your conditioning cap for at least 30 minutes. Rinse well and follow up with a co-wash if needed. Style as usual.
Read Also: Feed Your Hair Sesame Seed Oil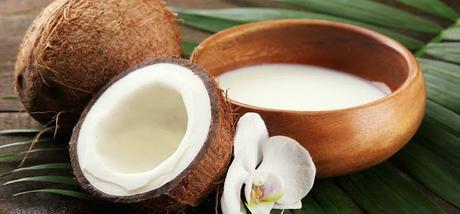 5. Coconut Milk
Coconut milk is one of my favorite ingredients to use to either make my own hair products or to add to my store-bought products. It's great for moisturizing and strengthening the hair, in addition to promoting healthy hair growth.
Coconut & Honey Deep Conditioner
1/4 cup coconut milk
2 ½

 tablespoons honey
1 cup your favorite conditioner
Mix all ingredients until smooth. Apply to hair and allow to sit for at least 45 minutes under a plastic conditioning cap. Rinse and continue with your styling routine.
Read Also: Coconut Milk as A Natural Source of Protein for your Hair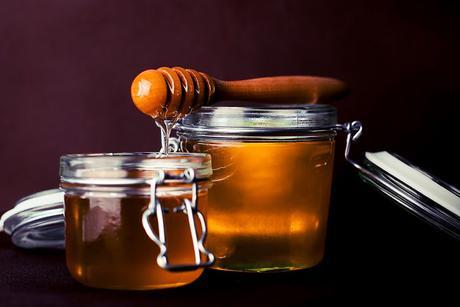 6. Honey
Honey is a great additive to your hair conditioner if your hair is lacking shine, moisture or needs a little damage control. Honey is a natural emollient which means is softens the hair and helps control frizz. As a
natural humectant
, honey helps your hair attract and retain moisture. Honey also has antibacterial and antiseptic qualities to help prevent dandruff and dry, itchy scalp.
Honey Deep Conditioner 
1-1 ½ cups conditioner or deep conditioner of choice
1/2 cup raw honey
Mix honey in with your conditioner and apply to the hair Leave on for 20-30 minutes for maximum benefits. Rinse well and follow with a clarifying conditioner as a co-wash. Continue styling as usual.
Read Also: 5 Reasons to Include Honey in Your Natural Hair Care Routine
7. Avocados
When dealing with dry, brittle hair that may be damaged from heat styling, or just rough styling avocado oil works wonders. Avocados are filled with fatty acids and vitamins that help strengthen your hair and keep your hair moisturized. Avocados also help to prevent breakage and hair loss.
Try Using Avocados at Home
1/2 Avocado (mashed well)
2 Tbsp Extra virgin olive oil or coconut oil
1-1 ½ cups conditioner of choice (add more for longer hair)
In a glass bowl, mash avocados well until there are no lumps. You could also use a blender for a finer consistency. Slowly stir in all other ingredients until smooth. Apply to the hair and continue styling as usual.
8. Cinnamon
Cinnamon is well known for its anti-inflammatory, antibacterial, and antiseptic properties. It can help to alleviate the scalp of infections, dandruff, dry, flaky scalp. Cinnamon also works to stimulate the scalp to promote healthy circulation and hair growth. Some people have even used cinnamon to lighten the hair, but this process may not take effect until after several applications.
Try Using Cinnamon at Home
Mix 1-2 teaspoons of cinnamon to your hair conditioner of choice. Mix well. Finger comb the mixture through your hair and rinse after 5-10 minutes. You should notice an increase in slip when finger detangling with the mixture.
Read Also: Feed Your Hair Cinnamon to Treat Scalp Infections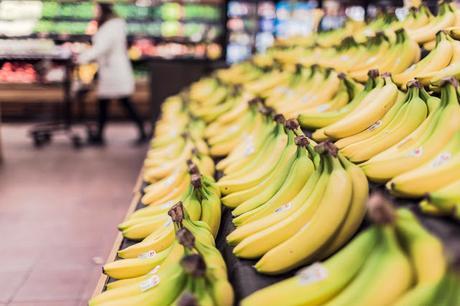 9. Bananas
Bananas are not only delicious but they are also full of nutrients that your hair will love. Bananas can help prevent hair breakage, hair loss, and promote stronger hair growth. Bananas contain vitamins and minerals that are extremely beneficial to the hair and also helps to repair hair that is brittle and damaged. As a natural  hair conditioner in itself, bananas help your hair retain moisture and remain soft. Before you throw those over ripe bananas in the garbage, try using them in your hair to step up your conditioning game. 
Banana & Honey Deep Conditioner
1 ripe banana blended until smooth
2 Tbsp raw honey
1-1 ½ cups of your favorite deep conditioner Mix all ingredients together until smooth. 
Read Also: How to Use Bananas in your DIY Natural Hair Care Routine
Do you tweak your conditioner by adding your own ingredients? 
What conditioning hacks do you use that work great for your hair?