Traveling with the opposite sex friends indeed leaves a different sensation. Sometimes it ends up as a partner in life, but frequently also you just ought to be complacent to remain good friend. Or the worst is, both of you are pledged that, for god sake, this would be the first and the last time you both travel together.
Men are from Mars and Women are from Venus, as John Gray says. A full committed understanding is required to create such harmony in every term. Survey has been conducted by me, 100 guys and 100 girls have revealed out what kind of ideal opposite sex friend that they would love to travel with. Here in first session, let's hear what guys want from the girls before bringing them to the adventurous travel world.
So ladies, please pay a good attention.
1. Simple  and not Fussy 76%
Girls who don't behave excessively, ask too much and accept every thing the way it is. Remember, most of men don't listen, so get over it. Don't be grumpy. Men's ears aren't made for listening such long and tedious complaint.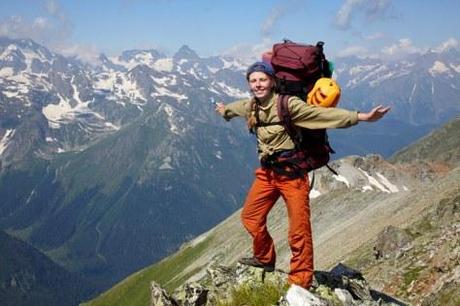 pic taken from http://info.russian-women.net/russian-women/Activity/Russian-women-Activity-pictures-46.shtml
2. Independent and Tough (59%)
Most of men do love pampering women, but not when traveling. Men want an independent women who dare to accept challenges. Although men will protect without being asked, however, at least girls should be able to protect themselves when in need.
3. Adaptable, Flexible n Sociable (53%)
Guys love to travel with girls who can get through any condition, get used to any sudden change, and for sure, can interact with many people. They understand and apply the Dos and DONTs and they appreciate every differences they meet.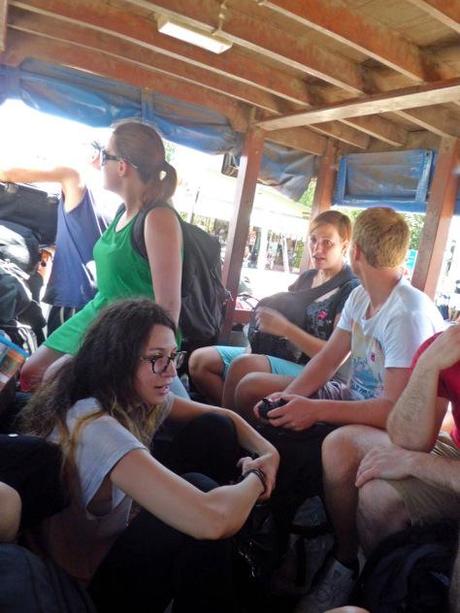 4. Smart and Loving the Discussion (32%)
Smart girls turn traveler men really on. Men can be very enthusiastic to discuss travel plans They will be mersmerized by your idea, critizise it and ask you to find the solution together. Isn't it fun to arrange the itinerary together, where to go and what to do?
5. Adventurous (30%)
Adventurous is nowaday term for sexy. Men will feel  extremmely burnt to see a sweaty girls with messy and muddy look than a full touched up lady. Girls who climb the mountain will look hotter than girls who hang out at the mall.
6. Good Looking (18%)
It's undeniable that appearance could tempt the guys easily. But chill girls, for most traveler men, beauty is just bonus. Therefore the percentage could only reach minimum number.
7. One vision (15%)
Differences would color the journey, but one vision will make all running smooth and easy. Men sometimes hate arguing the girls, therefore, when everything goes inline, men will enjoy the trip more.
8. Not a Shopaholic (12%)
Hunting midnight year end sale in Hongkong or buying cheapy souvenirs in Chatuchak market could burn your spirit, girls. But remember, most of men don't shop and their legs aren't made for following you from shop to shop. Their patience aren't made for waiting for you testing the whole outfit from boutique to boutique.