Many women think that only a good body is suitable for wearing a bodycon dress, this idea is outdated. You should change this idea. In fact, anybody type of woman can find a bodycon dress that suits her. The premise is that you should be familiar with your body shape, choose the bodycon dress style according to your body shape, do not blindly follow the trend, those may not be suitable for you. In addition, be confident, as long as you feel good, you can wear charm. Read on to learn about the bodycon dress.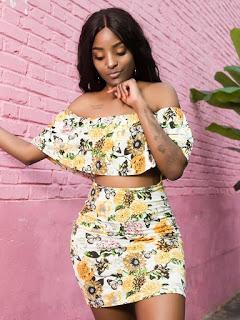 What is bodycon?
The Bodycon dress is a tight dress made from a mixture of rayon, nylon, and spandex. It can embrace your body contours and stretch your body better. Bodycon dresses are like a second layer of skin, shaping your body with their elasticity and thickness.
Some tips for wearing a bodycon dress.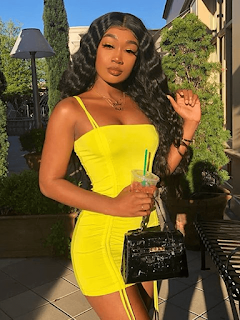 1. Put on the coat
As the weather slowly turns cold, a thin bodycon dress can no longer meet your needs, try adding a coat. Design your favorite bodycon dress with a cropped top, shirt, jacket or jacket. This combination of clothing is both stylish and warm. I like to wear a tube top bodycon dress with a printed jacket to create a casual summer atmosphere.
2. Comfortable shoes
If you find the ideal bodycon dress, just add a pair of comfortable sandals or ballet flats. When you attend a formal occasion such as a banquet or ceremony, you can choose high heels and your favorite bodycon dress to make you look elegant and sexy.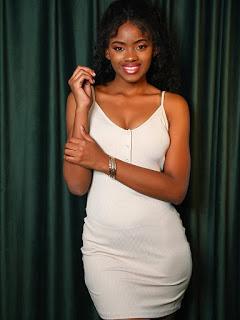 3. Accessories
When wearing a bodycon dress, you can wear belts and personalized accessories. A soft belt around the waist and a neutral wallet for the overall look.
4. Choose the right fabric
A thick stretch jersey fabric bodycon dress helps to refine your body while maintaining a solid and structured feel for a stylish look. The knitted bodycon dress is soft and comfortable to wear, making it the best choice for everyday work and leisure.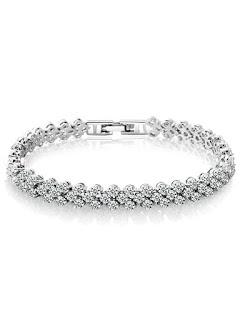 5. Jewelry
Jewelry can add to your bodycon dress, and the low-neck bodycon dress is perfect for a long, gorgeous necklace that will make your overall look shiny. The high-neck or low-neck bodycon dress is perfect for gorgeous earrings. All in all, jewelry can make you are overall look eye-catching.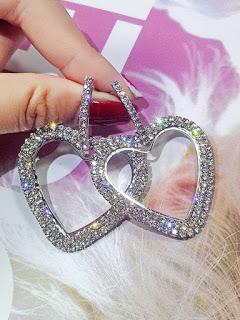 7. Hairstyle
Hairstyles can affect the overall look, so consider taking it up. Or try a half-up, a half-down hairstyle or a relaxing ponytail. Also, consider letting it float freely and add large curls at the end. If you are short hair, African mall offers high-quality human hair weave, perfect for you.
8. Stay confident
When you stand in front of the mirror with a bodycon dress, it's important to be confident. As long as you feel beautiful and believe this, you can wear the bodycon dress for the best results. This is very important. The more confident and beautiful women are, the more they can help you find the bodycon dress that best suits your style.