Scotland, the home of British Highlands, offers a wide variety of natural beauties like the United Kingdom's highest mountains, the southern uplands, beautiful rivers, cities built over mountains, Munros, Glens and a lot more. It is a city with traditions and culture rooted so deep that you can see it in their festivals, food, music and of course, architecture. Scotland gives an image of a beautiful landscape that dances to the beat of its own wonderful culture and history. But is Scotland just about its mores and traditions? We don't think so.
The city is also famous for its majestic mountains where you can go hiking, trekking, walking and even meditating. Below is a list of the most majestic mountains in Scotland that will leave you in awe!
8 Famous Mountains In Scotland
Mountains in Scotland are called Ben, which are typically mountains ranging above 4000 feet from the sea level. Other smaller mountains are referred to as the Munros. Following is a handpicked and most famous list of mountains in Scotland.
1. Buachaille Etive Mor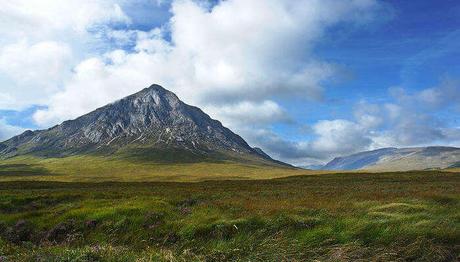 Image Source
In the Highlands of Scotland, at the head of the Glen Etive mountain is Buachaille Etive Mòr, commonly known as The Buachaille. The pyramidal design made it one of Scotland's most identifiable mountains and the most featured on postcards and calendars. This range is surrounded by the beautiful Etive River, while the other four significant peaks make up the hill.
Must Read: 10 Festivals In Scotland To Witness In 2021 For An Exotic Dip In The Scottish Culture!
2. Ben Nevis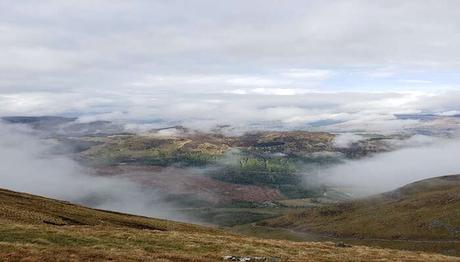 Image Source
Ben Nevis is considered as the highest mountain in Scotland, standing at 1345 meters above sea level. It falls on the western side of the Grampian Ranges in the area of Lochaber of the Scottish Highlands. It is the most famous mountain in Scotland and gathers a lot of visitors for its scenic northern view.
Suggested Read: Shopping In Scotland: Get Off The High Street To Find The Hidden Treasures!
3. Aonach Eagach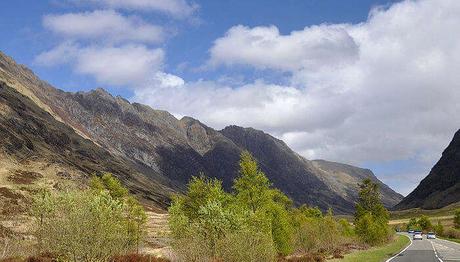 Image Source
The Aonach Eagach is a rocky ridge in the Scottish Highlands on the north end of Glen Coe with two Munro peaks. The full ridge continues 10 km west to east on the Devil's Staircase from the Pap of Glencoe. It is the longest stretch of mountains in Scotland and also one of the highest mountains in Scotland with a beauty that fills your belly with butterflies.
Suggested Read: 10 Hidden Beaches In Scotland To Spend The Most Magical Vacation Ever!
4. Sgurr na Stri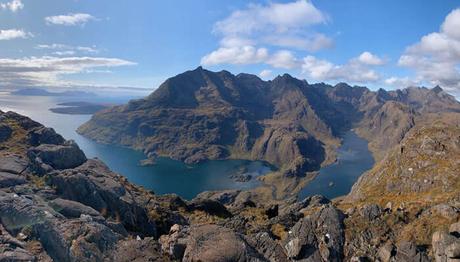 With a height of only 494 meters, the climb around this mountain is relatively straightforward and a bit lengthy. It has a fantastic view of the best mountains in Scotland. Right in the center of these mountain ranges lies the magnificent Lochan glen.
Suggested Read: 13 Hotels In Scotland That Let You Experience Scottish Hospitality At Its Best
5. Stac Pollaidh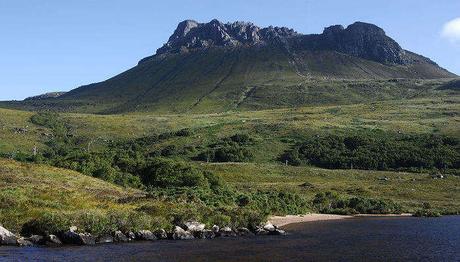 Image Source
Stac Pollaidh is a mountain in Scotland's Northwest Highlands. The peak has a rugged plateau, with many pinnacles and deep grooves of Torridonian sandstone. It is elevated at 612 meters above the sea level and Stac's rocky surface makes it one of the most challenging mountains in Scotland to climb.
Suggested Read: 10 Exciting Things To Do In Scotland When You Are Not Playing Golf
6. Ben A'an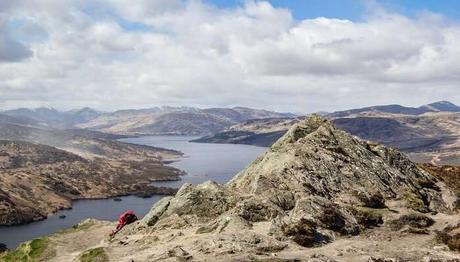 Image Source
We can't list the famous mountains In Scotland and not mention Ben A'an. Among the smaller hills in Scotland, Ben A'an is one of the most popular. The position in the heart of the Trossachs makes it a genuinely excellent lookout point, often known as the mountain in miniature. It is raised at 454 above the sea level; this mountain attracts a lot of commuters for its sunset view.
Suggested Read: 15 Best Places To Visit In Scotland On Your Next U.K. Trip!
7. Suilven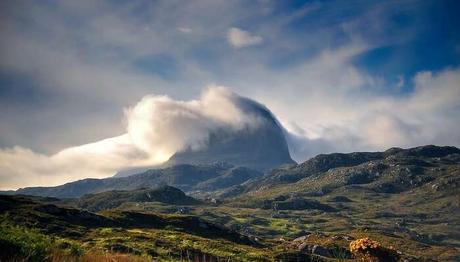 Image Source
Suilven, a Scottish mountain located in a remote region in western Sutherland is about 2 km in length and has a steep depression. It is a tall mountain with a height of 731 meters above the sea level, giving a fantastic view from the Inverpolly National Nature Reserve. It is one of the most challenging mountains to climb given that it is one of the biggest mountains in Scotland and in fact, the United Kingdom.
Suggested Read: This Harry Potter Themed Apartment In Scotland Is A Treat For All Wizards And Muggles Alike
8. Ben Venue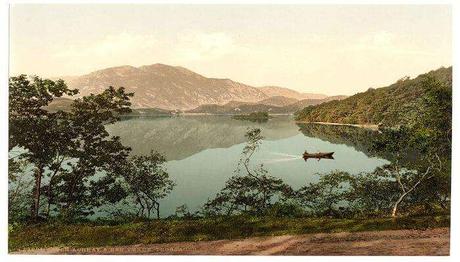 Image Source
In the mountains of Trossachs area of Scotland lies a gem called the Ben Venue. The ascent is a great walking distance from the summit, with both sweet and rocky terrain higher up the mountain. With a height of 729 meters above the sea level, Ben Venue is famous for its rich natural beauty that can be captured from Loch Venachar, Loch Achray, and Loch Katrine
Further Read: Edinburgh Castle: Your Detailed Guide To Scale Historical Heights In Scotland!
Scotland is a land of mountains, some small and some big, but trekking on these mountains is heavenly and so divine in its presence. Most of these mountains in Scotland have fantastic valleys and widely spread ranges of plateaus that are surely worth making your friends envious of. The chilled breeze of life that runs through the depths of these mountains is surely enduring and charismatic to the skin and your soul. So what are you waiting for? Book your trip to Scotland with TravelTriangle to experience the magnificence.
Frequently Asked Questions About Mountains In Scotland
People Also Read:
Mountains In Thailand Hiking In Azerbaijan Trekking in Norway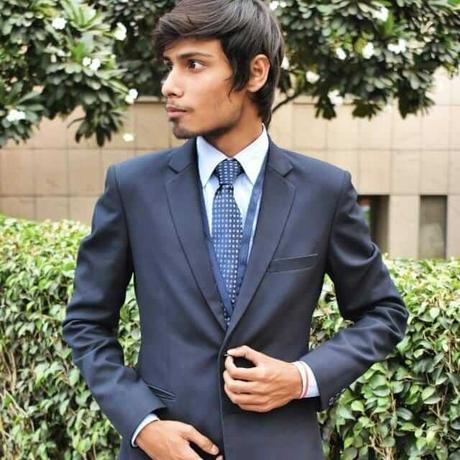 Comments
comments