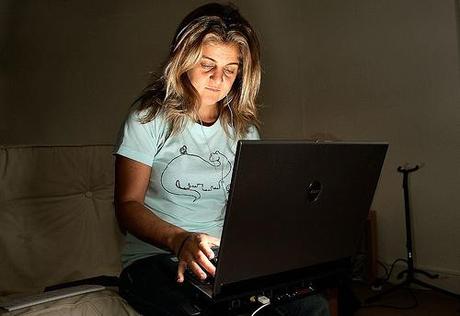 Photo credit: nickestamp via Flickr
A few months ago, I shared a list of 14 tools and services that I use to monitor what goes on in the social media world. Since then, I have added a few more to my arsenal.
Here are eight that I could not live without.
Scoop.it Daily Summary – If you are a Scoop.it curator, do you know that you can receive a daily or weekly email featuring the top stories on the topics you follow? This option is located in your settings (Look for the "Email Notifications" page). Click the "See all" link in the email to access the entire list of suggestions.
ContentGems - ContentGems monitors more than 200,000 curated sources (news sites, blogs, and social media accounts) to deliver content based on your keywords and social signals. Features include a daily email summary and the ability to share articles to social media sites through Buffer and HootSuite.
EverPost – EverPost saves you time by finding tailored content for you to share on LinkedIn, Twitter and Facebook. The platform also suggests gamified and quotation posts.
SubToMe - SubToMe is a universal subscribe button that lets you follow blogs with your favorite RSS reader.
Brook - Brook sends you a daily email digest highlighting the five best messages among those tweeted by all the people you select. Also included are the top five posts for each of them.
Hyper Alerts - Hyper Alerts sends you email notifications when people (including admins) post and / or comment on the Facebook pages you choose to monitor.
Feedly - Feedly is a RSS news reader that delivers the content of the blogs and sites you follow in a magazine-like fashion. You can easily save articles for later reading, mark categories as read, and subscribe to feeds within your dashboard.  Feedly also makes sharing stuff on social networks a breeze. For tips and tricks on how to use the service, read Amit Agarwal's article on Digital Inspiration.
IFTTT - IFTTT stands for If This Then That. The service allows you to connect "triggers" (Facebook, Evernote, RSS feed, Buffer, Feedly, Flickr, LinkedIn, YouTube, WordPress, App.net, etc.) to specific, automated "actions" to create "recipes". You can make your recipes public or private and take advantage of the ones shared by other members. IFTTT has tons of uses! Here are two examples: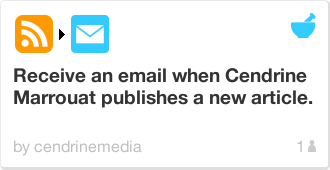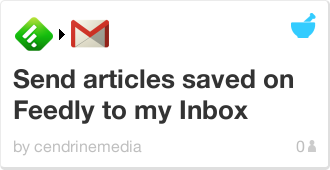 What tools do you use to find great content? Share in the comment section below. 
content curation platforms , news monitoring services

This article
by
Cendrine Marrouat
is licensed under a Creative Commons Attribution-NonCommercial-NoDerivs 3.0 Unported License.